Logging in
Adding an account
To login in to the Wargaming.net Game Center: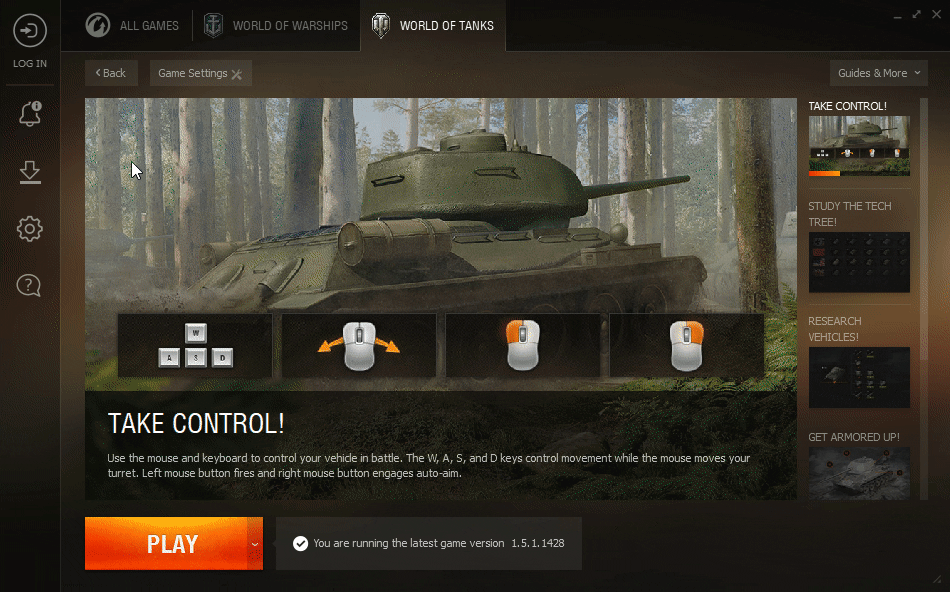 Click

LOG IN

in the top left corner of the app.
Select your region and enter your log in details.
Select

Remember me

to automatically log in to this account every time you launch Game Center.
Click

LOG IN

.
To add an account: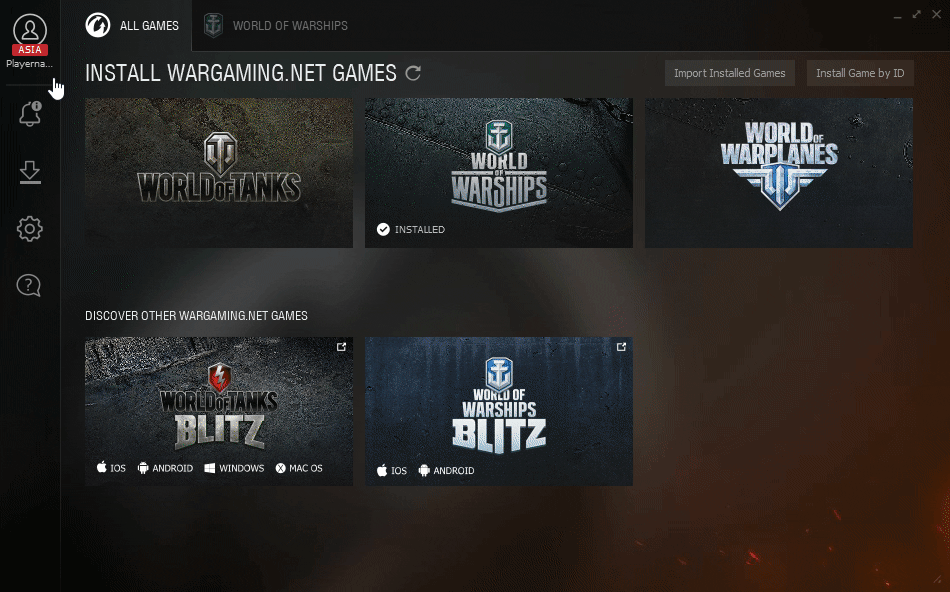 Log in to your account and click your Profile in the top left corner of the app.
Click

Add Account

at the bottom of the Profile panel.
Select a different region (if necessary) and enter your credentials, then click

LOG IN

.
To switch between various accounts simply click your Profile and select the required account from the dropdown list.
If you do not want to enter your password every time you switch between accounts, select Remember me while logging in.