We have a lot of great clans here in ANZ, some you might not have heard of, some you might have, and some you might want to know more about. The Clan Showcase seeks to put a spotlight on the various clans in ANZ and give you a bit of a run down on their history, what they do, and why you might like to join! For the second showcase, we're looking at RAWR-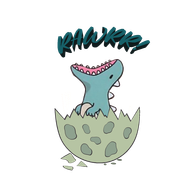 Community
RAWR's community ranges from young to old, and they are exceptionally proud of their diverse range of clan members. They're a firm believer that age does not dictate behaviour but rather the maturity shown at any age is a solid indicator of the type of person they are. They understand that a clan that gets together to platoon, help, and share knowledge is a clan that will thrive. The clan strikes the perfect balance between the competitive and social side of World of Tanks. No matter who you are, where you're from, or how old you are, as long as you're a mature individual, RAWR can be the place for you!
A proactive attitude towards development and wellbeing
RAWR- is here to enjoy the game, make friends and learn and develop their skills. RAWR's leadership team is here to help anyone feel welcomed, accepted, and respected. They take every request or concern seriously and take a proactive stance to stop any bullying or toxicity within the clan, no exception - and if you want to develop your skills or learn more about the game? Well that's the best part. Just ask!
RAWR- believes that the best way for players to improve is to create a space where we can all share our knowledge in an environment that is mature and accepting. They regularly host training nights on most Fridays, to teach members important skills for clan wars like HP rotation, focus fire, providing shields or even developing your calling. RAWR are also fortunate enough to have ANZ Premier League and B-League players that are here for your benefit, whether that is helping you understand how to play your favourite tank, go over past replays or what equipment would best suit you.
Clear leadership with transparent goals
RAWR- is dedicated to having a strong leadership team that everyone agrees on to help represent them. They hold week-long elections for their Officer and Executive Officer positions, in which everyone running is given a fair platform to speak on why they think they should be chosen for the position. Upon a brief trial period after, this position is then locked in. This process helps RAWR find the best suited members of their clan to lead and allows anyone to be a part of RAWR's leadership if you think you have what it takes. Leadership work towards the following goals:
Create a community that helps players feel welcome, accepted, and respected

Win reward tanks for the clan

Help players achieve their own in game goals

Help keen players become Clan Wars ready

A fair playing field for all
Clan Wars, Advances and Campaign
RAWR participates in advances for ANZ and HK time zones every night to help train callers and players for campaigns. They participated in Global Map Season 16 and were very successful in battling it out with well established clans and will be jumping into their first Campaign in July, ready to put all their skills to the test.
Recruitment
Bossatron leads the recruitment team for RAWR that endeavours to help their community to grow. This team works together in finding players best suited for RAWR-. Feel free to message Bossatron on Discord at "Bossatron55#8870"
RAWR have a very simple and welcoming clan requirement, you just need to join the Clan's Discord Here and have one of the following Tier X tanks:
A big thank you to RAWR- Clan Commander Joblessgamer for helping with the information in putting this article together. You can catch him putting on a show for the Hawthorn Hellcats in the ANZBL!