We're on the home stretch of the WGL APAC Season I 2016-2017 Gold Series – this week will seal the fates of all our teams! The top 2 teams of the Season will be seeded directly into the coming Season I Finals, while the 7th placed team will battle the 2nd placed Silver Mavericks team for a chance to rejoin next Season's Gold Series. The team who unfortunately comes in last will sadly be eliminated – a situation every team surely wishes to avoid!
For the remaining 4 teams, next week's Playoffs on 9 October 2016 will determine if they can claim the last 2 coveted slots in the Season I Finals, or must return to fight another day. Remember to tune in to find out!
PHASE 2 GOLD SERIES TEAMS
| | | | |
| --- | --- | --- | --- |
| EL Gaming | MeltDown | B-Gaming | Team Efficiency |
| DarkWolves | Caren Tiger | Horsemen | The Coalition Zoo |
LIVE BROADCAST

The WGL APAC Season I 2016-2017 Gold Series
1 & 2 October 2016
Saturday & Sunday
14:00 UTC +8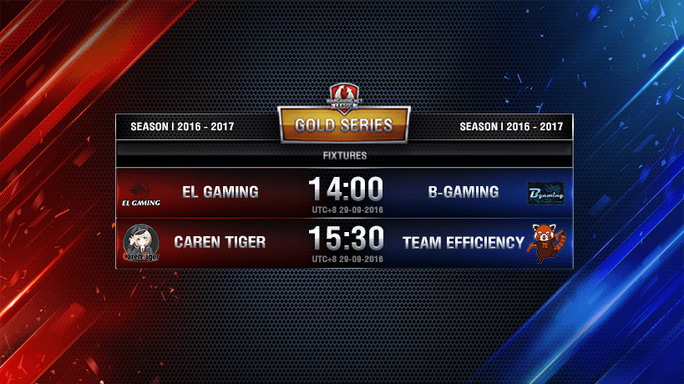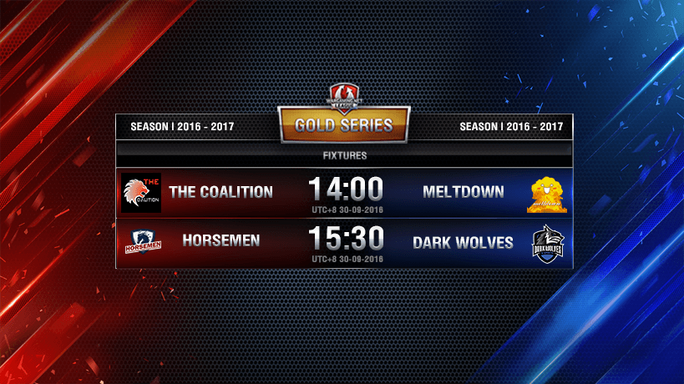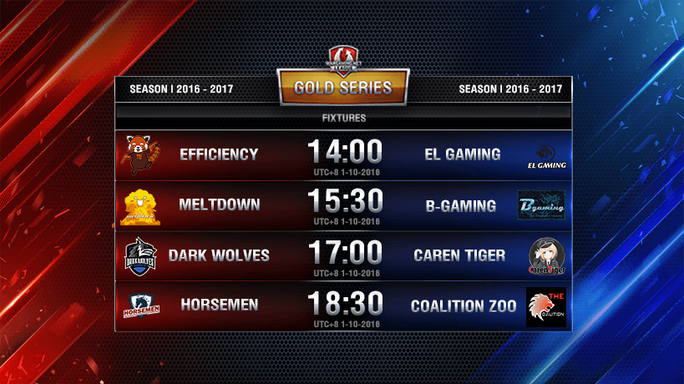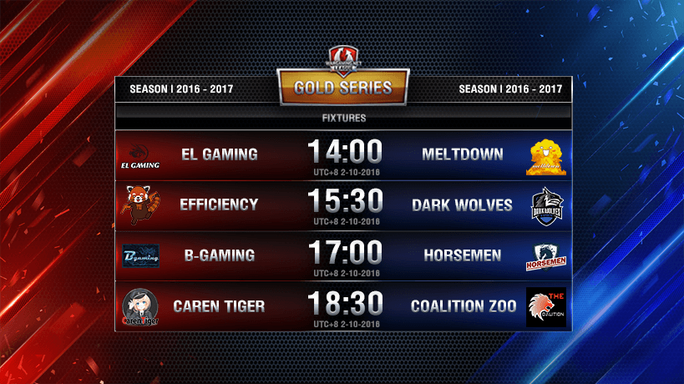 ---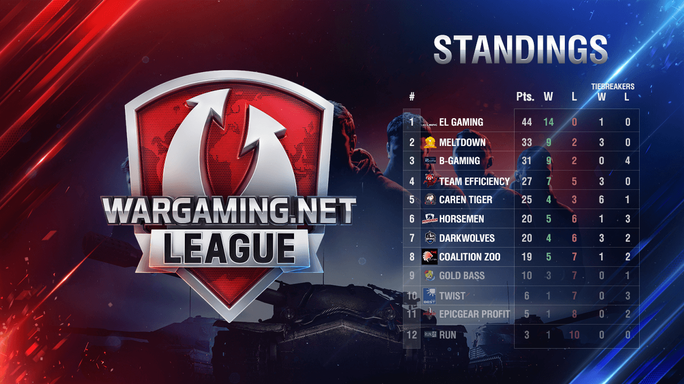 ---
---
Don't forget to follow us on Facebook, Twitter and YouTube for all the latest updates and information on the Wargaming League! For more fast-paced fun and fabulous prizes, check out the official tournament page and embark on your path to eSports glory.