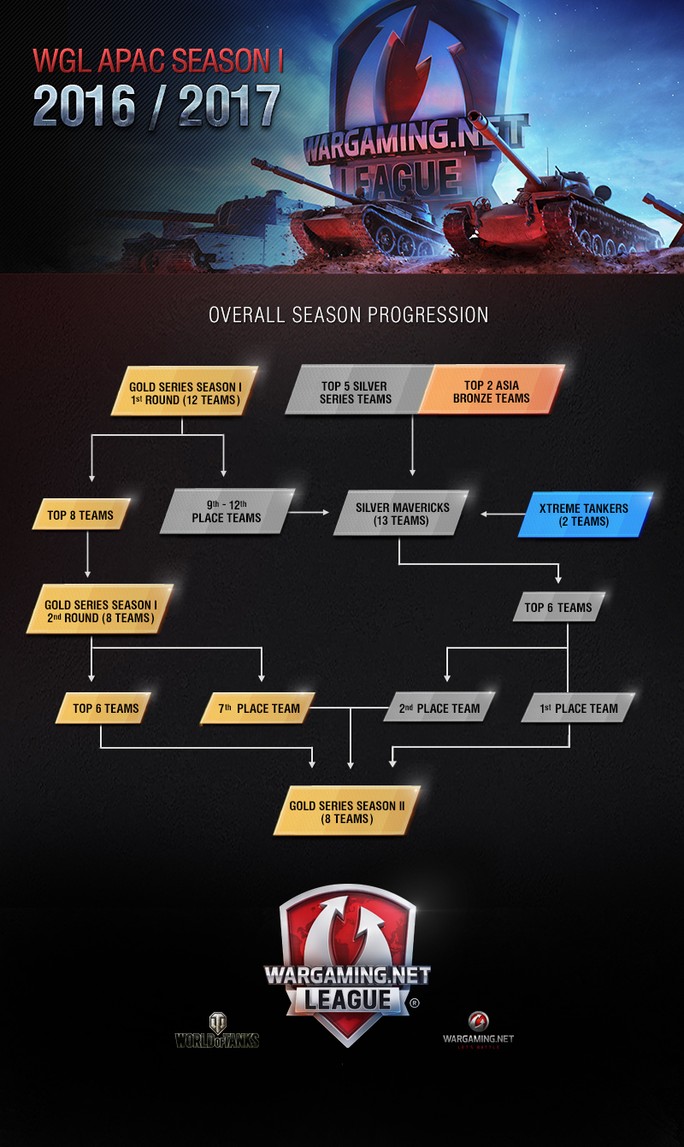 ---
The Bronze Series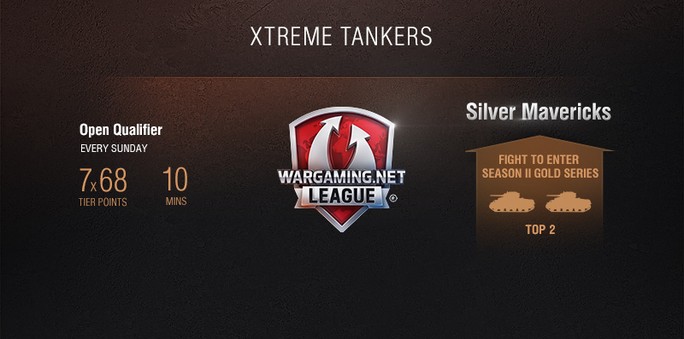 We won't be holding a Bronze Series tournament this Season, but that doesn't mean it's the end of the road for all you potential tank stars out there – far from it. In fact, you'll not only be able to get your feet wet in the competitive scene, but possibly even qualify for a chance to join the Gold Series next Season (see the Silver Series section below to find out more!
It's going to be easier than ever to start climbing the ladder to eSports stardom, so be sure to look out for the Xtreme Tankers tournament registration article that will be released in early August 2016 for details!
XTREME TANKERS
Dates: Every Sunday, 21 August – 11 September 2016
Tier points: 7/68
Roster: 7 players + 1 reserve
Game mode: Attack/Defense

---
The Silver Series
Rebels, innovators, game-changers – that's how we've always seen our Silver Series teams. This Season, in place of the regular Silver Series tournament, our Silver and Bronze teams from the previous Season will be offered a rare opportunity to fast-track their eSports careers and get catapulted right to the top!
Introducing the Silver Mavericks tournament! Here, our previous Season's strongest 5 Silver Series and 2 Bronze Series teams, in addition to the top 2 teams from the Xtreme Tankers tournament mentioned above, will fight for not one, but two coveted slots in the Gold Series. Barring their way to glory will be the 4 Gold Series teams who unfortunately didn't make the cut in the mid-Season elimination round – a second chance at redemption!
The Silver Mavericks Tournament

29 September – 2 October,
8 – 9 October 2016
14:00 UTC +8
The first of these slots will be given directly to the top team emerging from the Silver Mavericks tournament, while the second will be awarded to the 2nd place Silver Mavericks team – if they can snatch it from the 7th place Gold Series team, that is.
Is it just me, or are things really heating up this Season?
---
The Gold Series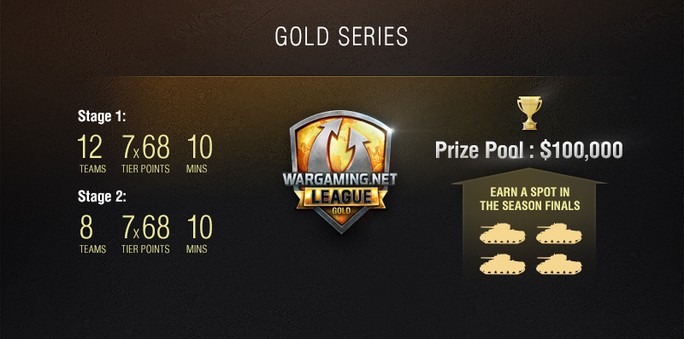 You read that right! This Season's Gold Series will comprise teams from both the Asian and Korean servers. All the best teams from across the Asia Pacific region, gathered together to duke it out in an elite arena of WoT eSports juggernauts – it's sure to get messy!
But one thing's for sure: This town ain't big enough for all 8 Asian and 4 Korean teams to shine, and that's where the aforementioned mid-Season elimination round comes in. A first round of intense matches will be played to whittle the 12 teams down to a standard Gold Series roster of 8, followed by a second crucial round that decides which 6 of these 8 teams make it safely to the next Season.
And here is the new, simpler Rating Points system which will decide the fate of our brave combatants each Season:
New Rating Points System

Team Ranking
Season I
Season I Finals
Season II
Season II Finals
#1
40
50
60
100
#2
36
40
54
75
#3
32
30
48
50
#4
28
20
42
25
#5
24
-
36
-
#6
20
30
#7
16
24
#8
12
18
#9
8
-
#10
5
#11
2
#12
1
Gold Series battles will take place from Thursday to Sunday each week; the Saturday and Sunday matches will be streamed LIVE for your enjoyment. Be sure to save the dates below in your calendar now, because you won't want to miss a second of the action!
---