LIVE BROADCAST

WGL APAC Season I Finals 2016-2017
22 October 2016
Saturday
09:00 UTC +8


The WGL APAC Season I Finals 2016 – 2017 is about to unfold in Sydney, Australia! Watch as EL Gaming, Meltdown, B-Gaming and Team Efficiency go head-to-head to win the title of champion, and a whopping 100,000 USD prize pool! You can watch all the matches streamed LIVE on this page, so do remember to bookmark this page for easy viewing. And don't miss out on the great prizes we're giving away – check out the full list of goodies here!
Match Schedule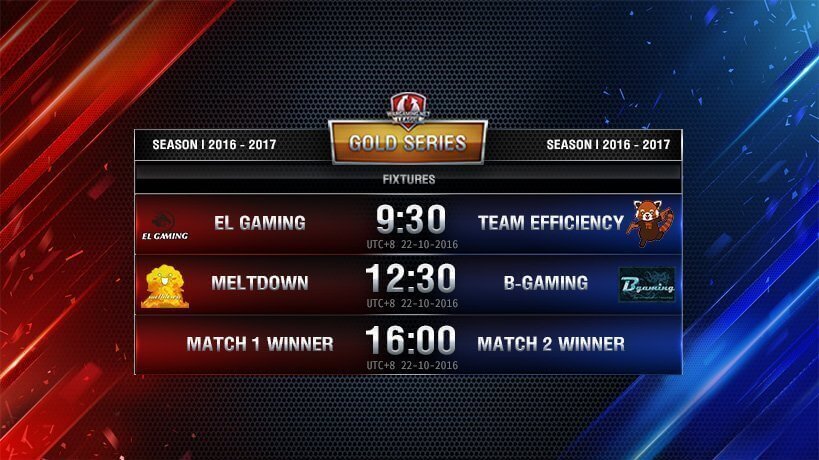 We've prepared a special news feed to keep you up to date on all the latest happenings at this exciting event – stay tuned to this page for more!
Match timings may be subject to change without prior notice, so please stay tuned to the live stream for the most up-to-date information. Thank you for your kind understanding!


---
Join the rest of the WoT community in cheering on your favourite team on our official channels:

Don't forget to follow us on Facebook, Twitter and YouTube for all the latest updates and information on the Wargaming League! For more fast-paced fun and fabulous prizes, check out the official tournament page and embark on your path to eSports glory.