Week 3, Day 1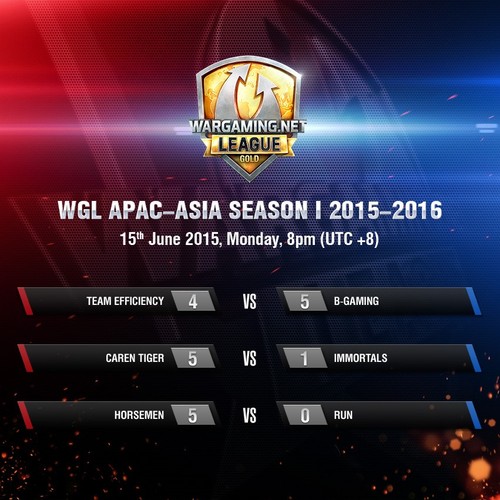 We'd only seen Lakeville in a single game prior to this point, but the as yet unfamiliar map got plenty of play on Day 1 this week, starting with Team Efficiency v B-Gaming. B-Gaming showed that they were more than worthy of promotion to the Gold Series by matching their veteran opponents point for point, and eventually defeating them via tie-breaker.
Lakeville also featured prominently in Horsemen v RUN, but this match-up wasn't nearly as even – Horsemen dominated the field in all 4 rounds, then went on to finish the game by denying RUN's attempted capture in Ghost Town.

---
---
Week 3, Day 2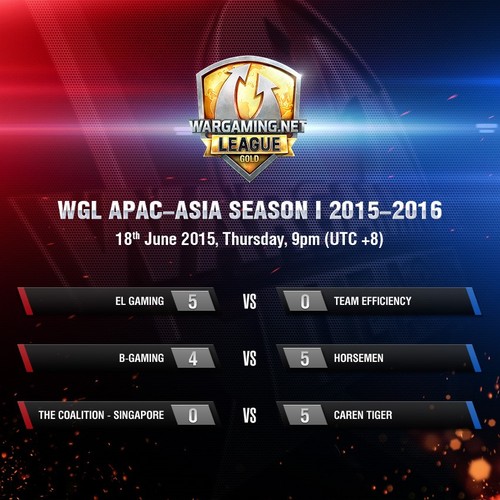 After seeing B-Gaming produce some upsets playing against T-E on Day 1, this was the match that everyone was most looking forward to on Day 2 – a chance to see how they'd fare against former WGL APAC Season Finalists Horsemen! B-Gaming didn't disappoint, going toe-to-toe with Horsemen all the way into even the tie-breaker match. The game finished with a thrilling 1v1 shootout between KgRP_nipa and FuLuSo, which unfortunately for B-Gaming, concluded in favour of Horsemen.
The Coalition – Singapore was late for their match with Caren Tiger and ended up forfeiting it.
---