Week 1, Day 1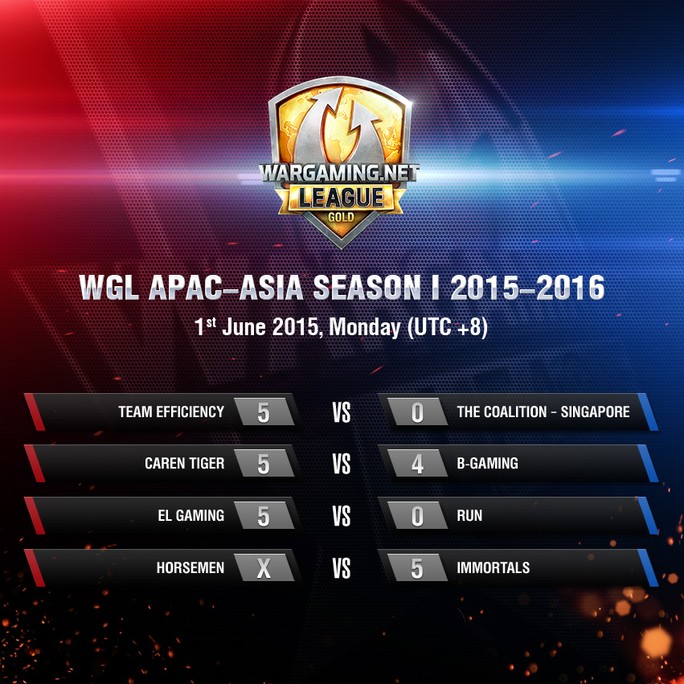 Gold Series veterans Team Efficiency and EL Gaming started the season off on the right foot with a sweeping 5-0 victory apiece. RUN in particular put up a good fight with their strong rush tactics, but were unable to follow through on them.
Caren Tiger and B-Gaming, on the other hand, were fairly equally matched this time round, but the game was eventually decided in favour of Caren Tiger – previously the Season Finalists of 2014 – by a tie-breaker match on Mines.
Horsemen was unfortunately late for their match with Immortals and had to be disqualified.
---
Week 1, Day 2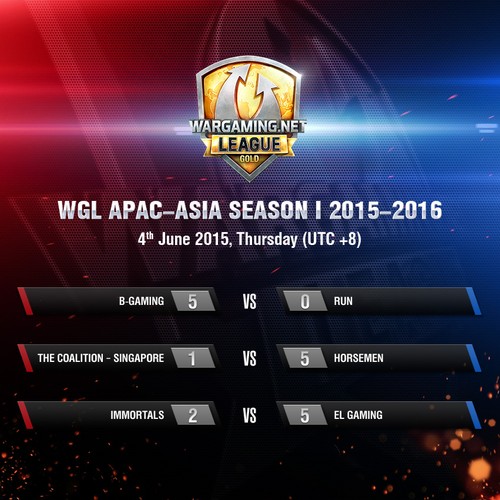 B-Gaming pulled off yet another strong performance – their focus fire and positioning were all on point, making for a quick win against RUN. As for Horsemen and EL Gaming, it was easy to see from their decisive, assertive play how they both managed to emerge top of the tables last season.
That said, though, there were many moments in both matches where TCSG and Immortals showed great promise, and even managed to best their opponents – it would certainly be a mistake to count them out this early in the game.
---