Reaching the Season Finals is the pinnacle of achievement for any Asian eSports team. Here's what our top Gold Series teams can expect to take home – besides the championship title, of course!
A New Challenger

Each year at the Season Finals, our top 2 Gold Series teams face off against the top Korean server team in front of a live audience, at a thrilling large-scale offline extravaganza that's sure to delight. This year, however, the stakes are higher than ever – the top team from the Chinese server will be entering the fray to fight for the Season Finals crown, 2 coveted places in the global WGL Grand Finals, and a share in the 104,000 USD prize pool too!

More details about this event will be released at a later date, but in the meantime, be sure to mark your calendars for the 22nd and 23rd August 2015 so you don't miss this exciting event either in person or live on the stream!
Getting To The Top
Here's how these 2 elite teams will be selected to enter the Season Finals! The Top 4 Playoffs bracket will be as follows: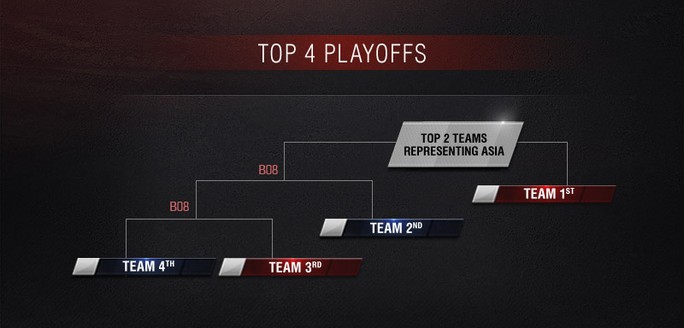 And there you have it – the top 2 teams representing Asia! Who do you think these teams will be? Check out the current Gold Series standings, and stay tuned to find out!