Haven't managed to land a

VIII
Type 59 yet? Fret not! Since the 9th of May (5/9) just happens to be coming up, we've decided to prepare an extra-special BONUS ROUND of the Type 59 Challenge to give you more chances to earn one!
This extra stage will have no bearing on the rest of the Challenge, but you'll get to bring an extra teammate this time round. That's more tier points, more fun, and MORE tanks for the winning team, so what are you waiting for? Get revved and ready – your prize awaits!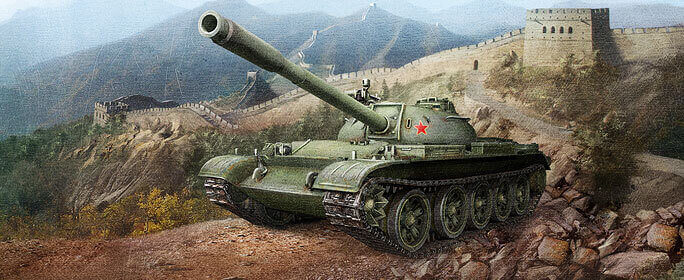 Registration ends: 8
May 2017, Monday, 12:00 UTC +8
Tier Points: 40
Maximum Tank Tier: 10
Team Roster: 4

players (no reserves)

Game Mode: Standard, Single Elimination BO1
Date & Time:

9 May 2017, Tuesday, 20:00 UTC +8

Prizes (per player)

1st place:

VIII

Type 59

2nd place:

1,000

+

10,000

Free EXP

3rd & 4th place:

750

+

5,000

Free EXP

5th – 8th place:

500

+

2,500

Free EXP
Terms & Conditions
Expand
Please read this carefully before registration!
Rewards will only be given to players who have participated in at least 1 battle during the tournament.

Prizes will be credited within

2 weeks (10 working days)

of the end of the tournament.
Wargaming Asia may choose to terminate the contest/event or change/reassign the prize at any time without notice.
In addition, Wargaming Asia reserves the right to disqualify players who do not comply with official Wargaming rules and tournament regulations, or those who seek to abuse the mechanics of the tournament.
Collapse