Welcome to the Tank Academy, a weekly digest of upcoming tournaments and competitive in-game activities that you won't want to miss.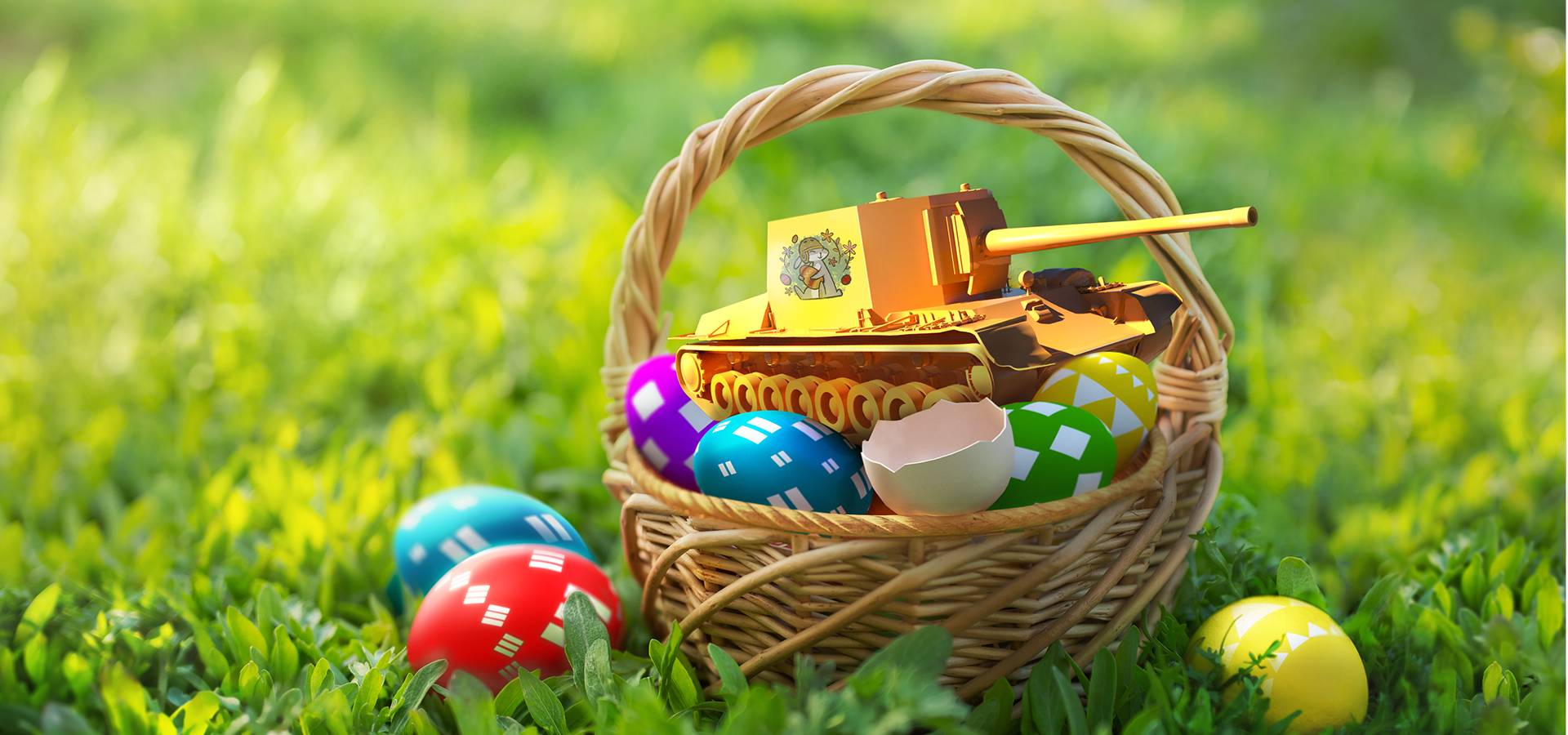 Join this weekend's special Eggstravaganza 4v4 Tier IX tournament to earn yourself a nice basket of Easter gold. Registration closes on April 16 at 14:30 UTC+8, so don't miss out on all the eggcitement!
This Week's Tournaments
Thursday

Friday

Saturday

Sunday

Tuesday

Tournament Format


Tier VI
2v2

Tier VIII
3v3

Eggstravaganza Tournament
Tier IX
4v4

Tier IX
1v1

Tier V
1v1

Maximum Reward

1,200 per player

1,600 per player

10,000 per team

1,000 per player

600 per player

Registration Ends


14 Apr 2022
19:30 UTC+8

15 Apr 2022
19:30 UTC+8

16 Apr 2022
14:30 UTC+8

17 Apr 2022
17:30 UTC+8

19 Apr 2022
17:30 UTC+8

Match Date


14 Apr 2022

15 Apr 2022

16 Apr 2022

17 Apr 2022

19 Apr 2022

Match Time

HK server

20:00 UTC+8

20:00 UTC+8

15:00 UTC+8

20:00 UTC+8

20:00 UTC+8

ANZ server

N/A

N/A

N/A

21:00 UTC+11

21:00 UTC+11
Tournament Terms & Conditions
Expand
Please read this carefully before registration!
Rewards will only be given to players who have participated in at least 1 battle during the tournament.

Captains MUST

confirm their team's lineup

to validate their registration; teams that have not confirmed their lineups by the end of the registration period will not be able to participate in the tournament or receive prizes.

Prizes will be credited within 2 weeks (10 working days) of the end of the tournament.

The Wargaming Group may choose to terminate the contest/event or change/reassign the prize at any time without notice.

In addition, the Wargaming Group reserves the right to disqualify players who do not comply with official Wargaming rules and tournament regulations, or those who seek to abuse the mechanics of the tournament. The Wargaming Group may also spectate any tournament battles at its discretion.
Collapse