The Pacific Rumble is in town, and it's going to be amazing – world-class tank battles between the best teams on both sides of the ocean, a chance to see the beasts of Tier X on the rampage, and of course, lots of swag for everyone. So if you're heading to Tokyo this weekend, make sure you drop by!
Date & Time:
7th November 2015, 11:00 (UTC +8)
Venue:
Bellesalle AKIHABARA B1F
Sumitomo Fudosan Akihabara Bldg, 3-12-8 Sotokanda, Chiyoda-ku
Tokyo, Japan
Match Schedule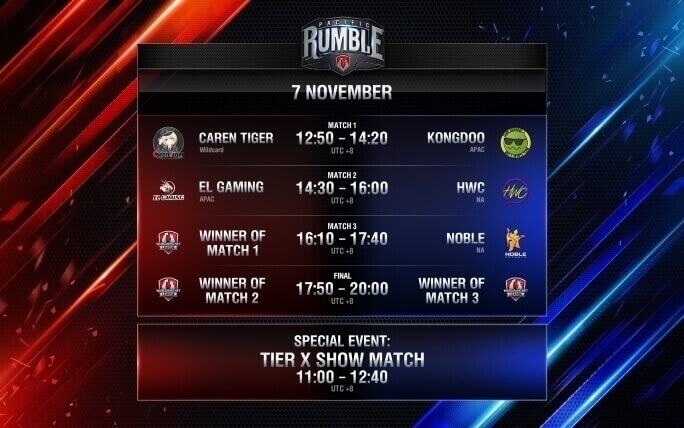 Turn Up and Tune In!
It's goodies galore! Join us at the Bellesalle in Akihabara and you could be going home with Steel Series gaming peripherals, Girls und Panzer manga, and exclusive Wargaming badges and T-shirts. Plus, come armed with your best cheer placard to support your favourite team and stand to win a comfy TOG cushion!
Light meals, snacks and Monster energy drinks will also be provided to sustain you through an exhilarating day of tank-on-tank action, so be sure to bring all your friends and get ready to party!
It's A Pacific Rumble Party…
… and you're invited! Even if you can't make it to the event in person, here's 5 easy ways you can get in on all the excitement.
[Special]
Watching The Big Game
Event Start: 6 November, 2015 (Friday) @ 14:00 UTC+8 (06:00 UTC)

Event End: 9 November, 2015 (Monday) @ 14:00 UTC+8 (06:00 UTC)
Mission: Rumbling Outside of the Ladder

Objective:
Deal damage to at least 2 enemy vehicles in a single battle.
Conditions:

Repeatable
7v7 Random Battles & Strongholds
Must be in any of the following vehicles:

LT VI T37
LT VI AMX 12 t
SPG VI M44
LT VII LTTB
LT VII WZ-131
LT VIII T-54 lightweight
LT VIII Ru 251
HT VIII IS-3
HT VIII AMX 50 100
HT VIII T32
Rewards:

Mission: Titans of the Pacific

Objective:
Win a Team Battle.
Conditions:

Repeatable
7v7 (Unranked and Ranked Team Battles)
Rewards:

Special: Watching The Big Game
30% off for the following:
LT VI

T37

LT VI AMX 12 t
SPG VI M44
LT VII LTTB
LT VII WZ-131
50% off for the following:
With so much going on this weekend, you definitely won't want to miss out! So be sure to mark your calendars for Nov 7th! See you in Tokyo, tank commanders!