Hungry for your chance in the spotlight? We've heard your fervent clamouring for information about the Season II Silver Mavericks, and would like to assure you that your ticket to the top is nigh. In the meantime, here's a quick refresher on the progression you can expect:
All World of Tanks PC players physically residing in the Asia Pacific region and possessing Asia server accounts will be eligible to register for the Silver Mavericks Open Qualifier.
The top 2 teams from the Open Qualifier will battle the 7th and 8th placed Season II Gold Series teams in the Silver Mavericks Playoffs.
The top 2 teams from the Playoffs will then be seeded into the WGL APAC 2017 – 2018 Season I Gold Series in the latter half of this year.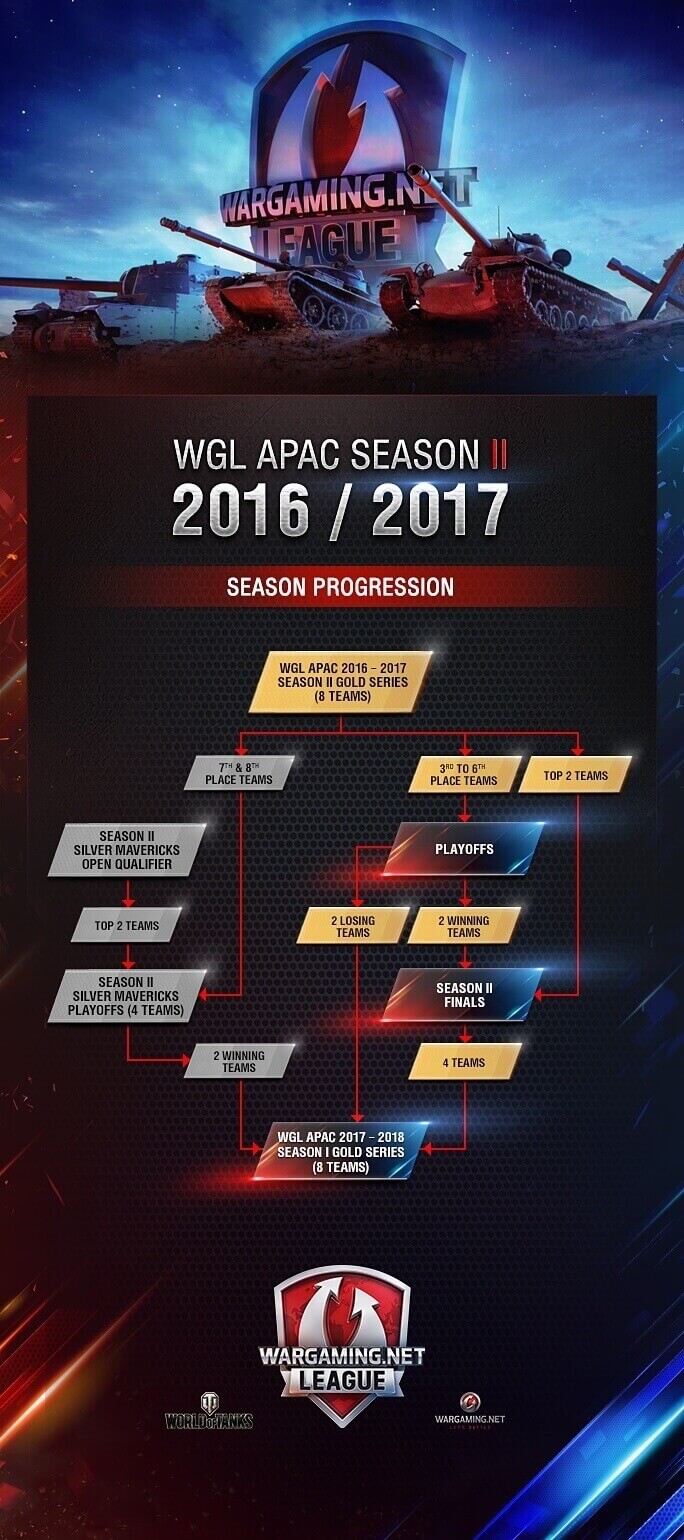 Think you're equal to the challenge of facing off against some of the best teams in the region? More details will be released in June after the Grand Finals, so be sure to stay tuned!
---
Don't forget to follow us on Facebook, Twitter and YouTube for all the latest updates and information on the Wargaming League! For more fast-paced fun and fabulous prizes, check out the official tournament page and embark on your path to eSports glory.