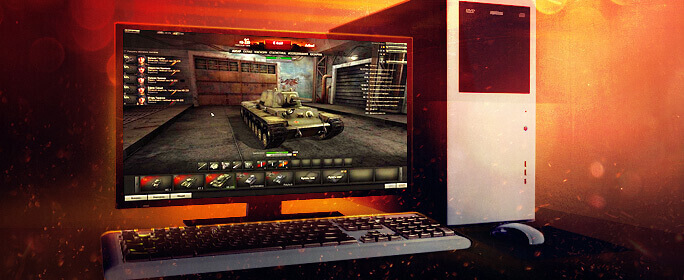 Itching to demonstrate your battle prowess? Or just want to fight alongside your friends? Take part in the Click-Storm Gathering LAN Tournament this weekend to win attractive prizes, and meet some of your fellow tank commanders while you're at it!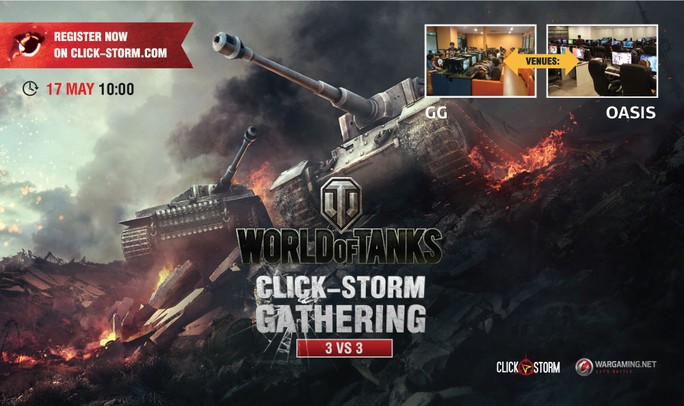 Get set to battle for cash prizes of more than S$100 and a whole host of Armaggeddon gaming gear, including T-shirts, bags and mouse mats!
Players per team: 3
Tanks: 3x Tier V tanks
Game mode: Encounter mode, BO3
Time limit: 7 minutes
Bracket: Group stage + Single Elimination, 2 teams from each group
Tournament date: 17 May 2015, 10am (UTC +8)
Find out more on the Click-Storm Gathering page.
---
Getting Started
If you've never taken part in an offline tournament before, you'll be happy to know that 3 easy steps are all it takes to get you started!
Register for the Click-Storm Gathering LAN Tournament. What are you waiting for?
Gather your buddies (or find a team if you don't already have one), and get everyone up to speed by reading the tournament FAQ.
Converge on one of the following battlefields:

Let's Battle!