Do you crave the exhilarating rush of victory, the thrill of dominating the battlefield? Are you ready to lead your team forth into the annals of regional history and take on the best of the best? And last but not least, do you have what it takes to ascend the champion's iron throne and claim your share of the 10,000 USD prize pool?
Then this is your moment, for the Wargaming Asia eSports team is proud to present – for the very first time – the APAC League, a region-wide eSports league dedicated to uniting the finest World of Tanks players from all across the Asia Pacific on a platform upon which they can compete and excel.
The APAC League: Season 1

Registration period: 9 – 20 April 2018
Qualifiers: 28 April 2018
Major & Minor Leagues: 5 May – 10 June 2018
APAC Masters: 23 & 30 June 2018
Sounds enticing? Here's what to expect in this fiesta of mighty tanksmanship and skill!
Lead Your Nation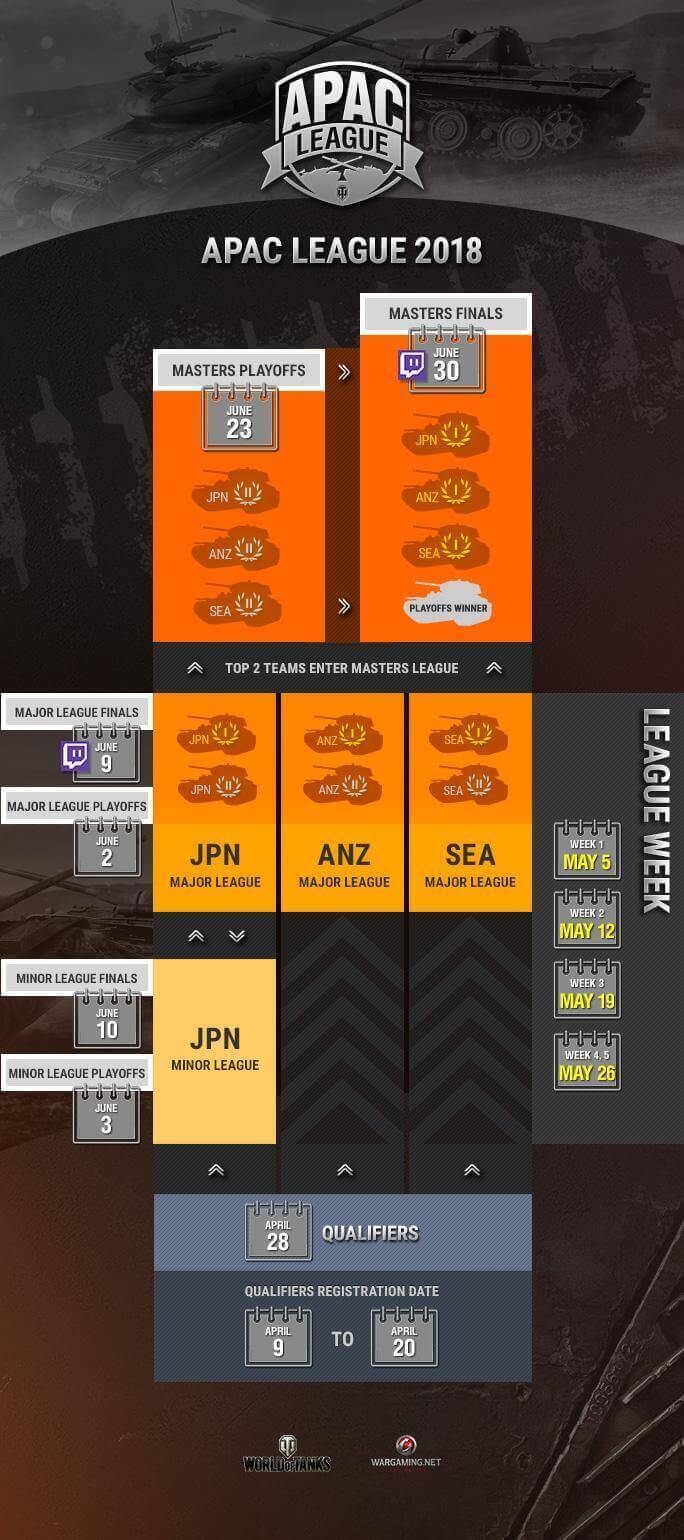 The first step on the road to competitive gaming stardom: register a team of 7 to join your local Qualifiers, and compete to enter one of three Major Leagues – ANZ, JPN, or SEA. JPN Qualifiers participants will advance through an additional Minor League stage to qualify for the next League Season.
Each Major League will send its top 2 representatives to fight for the championship title in the APAC Masters finals this June. The stakes will be high as these 6 elite teams clash in an epic online showdown, witnessed by cheering fans all across the region. And then at long last, the first-ever APAC League champion will be born.
Could that champion be you? Get more details at the link below, and begin your battle for glory!