The reigning kings of APAC, EL Gaming, have successfully defended their throne for a second season with a hard-fought 7-4 win over runners-up and top China seed RefornGaming. This means they will not only carry off the lion's share of the prize pool – a whopping USD 60,000 – but also secure themselves a coveted seat in this year's Grand Finals. It isn't the end of the road for Korean favourites GOLD BASS, though – by virtue of the APAC rating points they've earned over both Seasons, they'll also be joining EL Gaming at this massive international tournament in April. Congrats to both teams!
Day 1
Match 1: Horsemen vs RefornGaming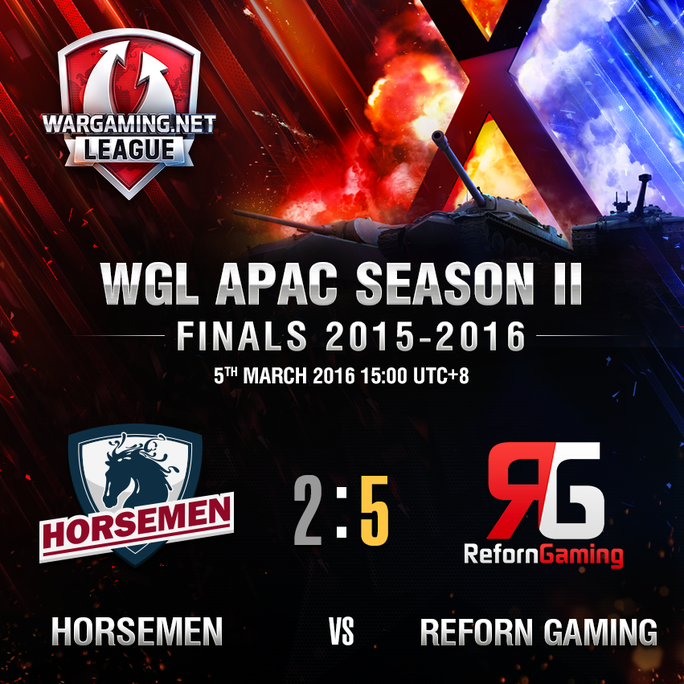 RefornGaming had their eye on Horsemen as their first obstacle to a seat in the Final Match, and they sure didn't hold back. A series of bad trades by Horsemen allowed RG to swiftly clinch the first 3 rounds; Horsemen managed to commendably win the 4th and 6th rounds, but it wasn't enough to stop RG's march to victory. Despite a spot of beautiful focus fire early in the 7th round that left RG's M1 clinging on to life at 96 HP within a matter of seconds, RG hit back – hard – and closed the match 5:2.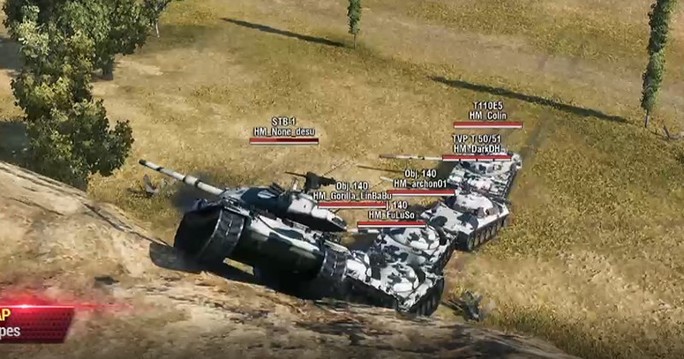 Match 2: EL Gaming vs GOLD BASS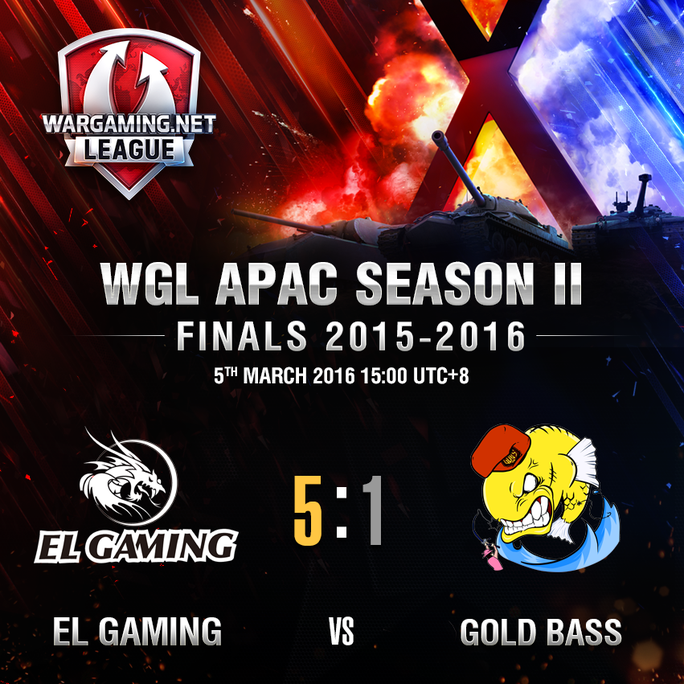 Mistakes were made on both sides: Excellent arty play by GOLD BASS that had EL Gaming reeling, Black coming too late for the cap reset, and most notably, an unusual 4-Maus strategy by the Korean crew. One they'd already used in their own Playoffs, and not to great effect, either. GOLD BASS's hypo was left cowering within a wall of his teammates' burning carcasses positioned strategically over the cap circle, unable to attack or retreat – that is, till EL Gaming simply shoved the fallen tanks aside and closed in for the kill.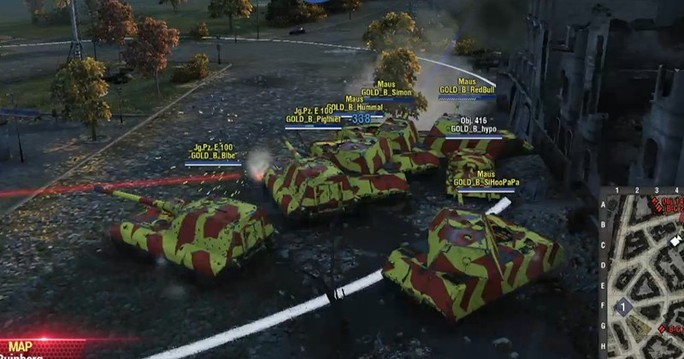 Third Place Playoff: Horsemen vs GOLD BASS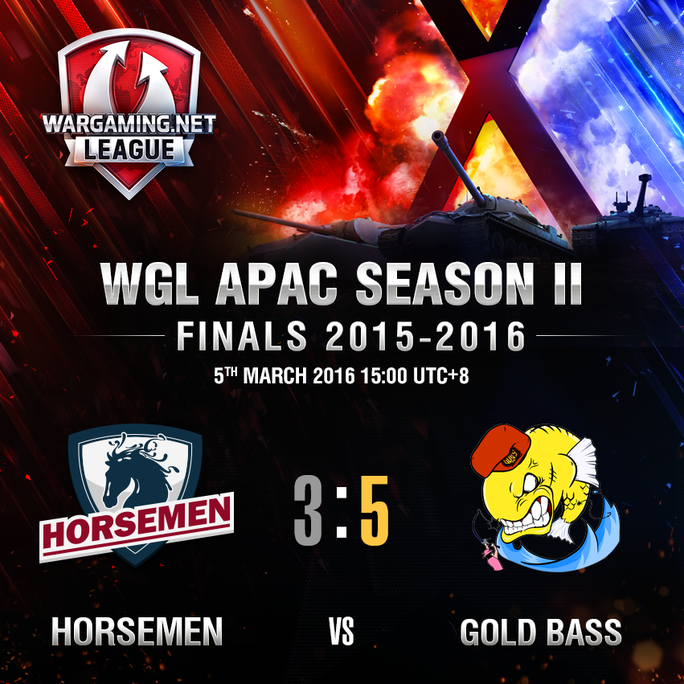 Horsemen performed much better in the Third Place Playoff match against GOLD BASS – they were visibly more relaxed and smiling, even as both teams remained neck-and-neck all the way into the 6th round. Flexing their combined muscle with a pack of E 100s and later some great railway track play on Prokhorovka, the Taiwanese squad managed 3 wins, but it wasn't enough to keep GOLD BASS from taking the last 2 rounds to finish the match 5:3.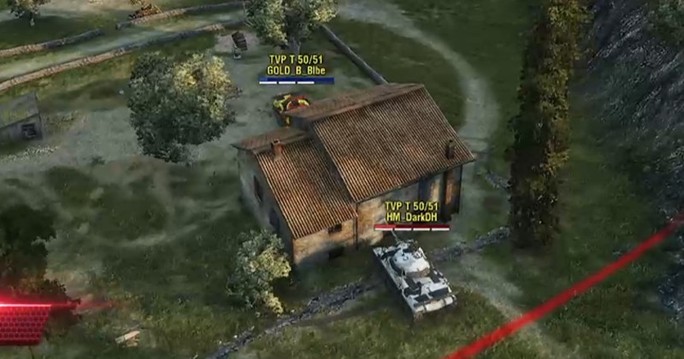 Day 2
Final Match: RefornGaming vs EL Gaming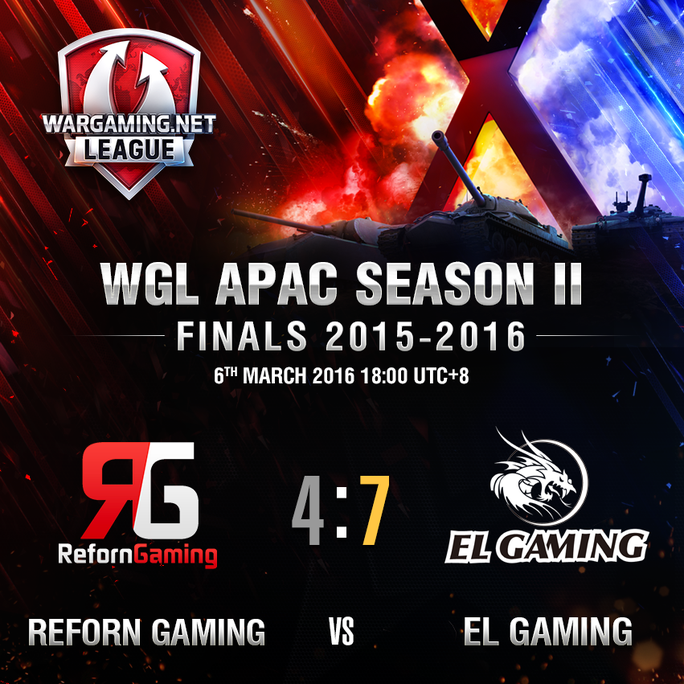 What a nail-biter this one was! RefornGaming was on fire, making the kings of the Asia server, EL Gaming (and everyone in the audience), sweat with their aggressive play. Both teams were closely matched all the way, but it was from the 9th round onwards where EL Gaming really began to reassert their dominance, and demonstrate the splendid focus fire they've become so famous for. Cornering CL in a closed ring of buildings south of Ghost Town in one round, and taking out M1 almost instantaneously in a drive-by shooting the next, EL Gaming easily swept the final 3 rounds to end the game 4:7.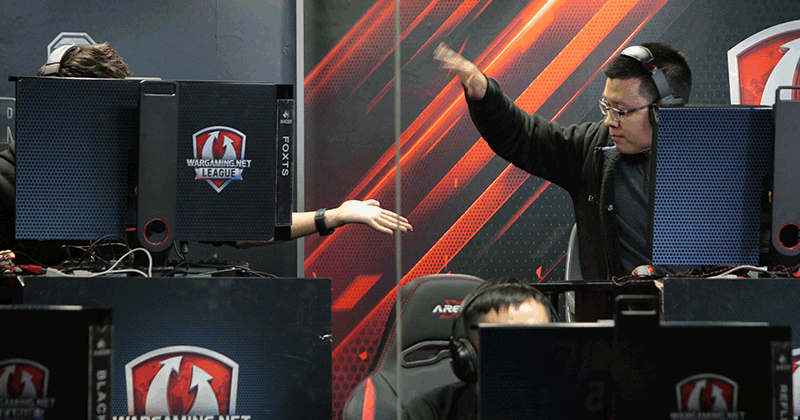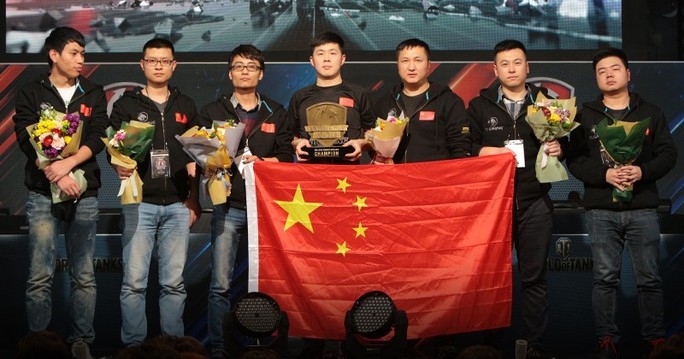 Congrats to EL Gaming, your new APAC champions! See you again next Season!