The WGL APAC Season I Finals 2015 – 2016 has come to an end, and Asia's EL Gaming has emerged champion of APAC at last! Having finally defeated thrice-winners KONGDOO for the first time with a solid score of 7-1, EL Gaming went home with the top prize of USD 60,000, the victor's title, and their heads held high. Get the lowdown on this historic moment with the recaps below!
Day 1
Match 1: EL Gaming vs RefornGaming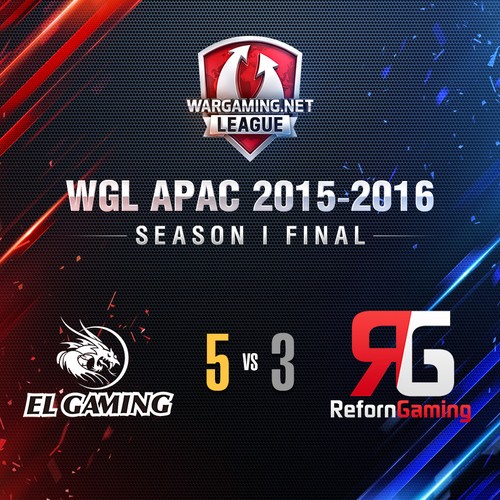 RefornGaming gave established veterans EL Gaming quite a run for their money this round, catching them off guard several times and rallying nicely from a dangerous autoloader cooldown situation in game 5. By the start of game 8 on Ghost Town, RG was just a step behind their opponents with a score of 4-3, and it looked like the match might go to a tie-breaker. But EL's focus fire skills saved the day for them and put them through to the Finals, 5-3.
Match 2: KONGDOO vs Caren Tiger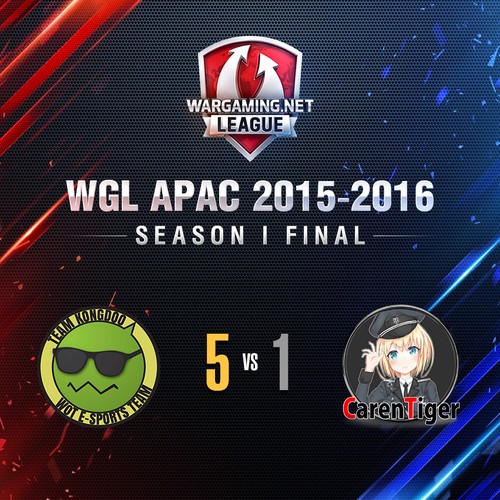 Caren Tiger got things off to a promising start by taking the first round of the match, but their subsequent precarious tank picks – most notably in game 3, where they decided to have themselves an AMX party – proved to be a losing hand against returning champs KONGDOO. Despite a somewhat lacklustre final result, CT and their risky strategies were certainly a joy to witness.
Day 2
Third Place Playoff: RefornGaming vs Caren Tiger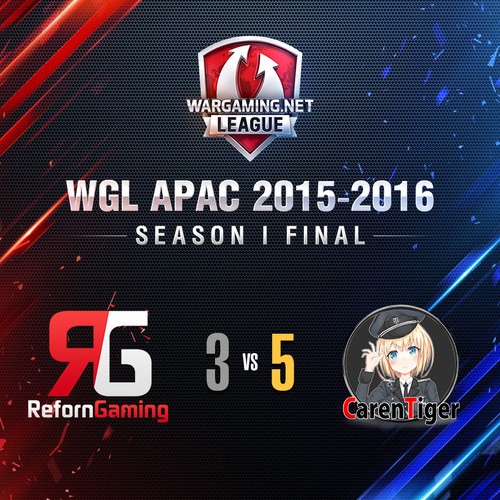 Too many epic moments in this match to mention in one short paragraph – captain RG_Yu taking amazing potshots from his FV304 at CT_Dekomori_Sanae, while RG_M1 pinned him down with cover fire across the water on Lakeville, each doing a total of 2000HP damage; CT_ope1isk seemingly taking that as a challenge and showcasing his peerless arty skills by slamming RG_Yu with a 1000-HP shot; CT_Renno_JP putting a nail-biting finish on the final round by sneaking up on RG_M1 and striking while he looked the other way – definitely a must-watch.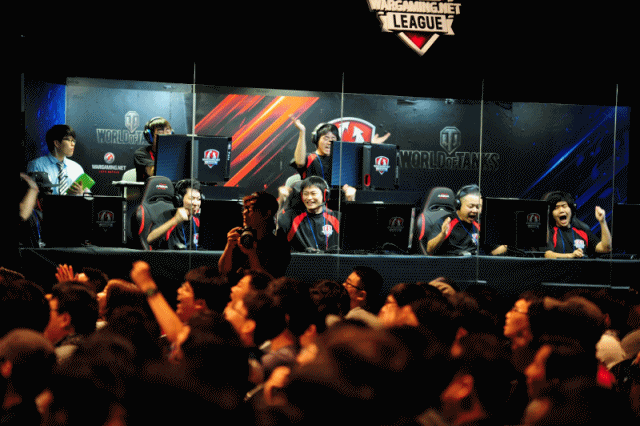 Final Match: EL Gaming vs KONGDOO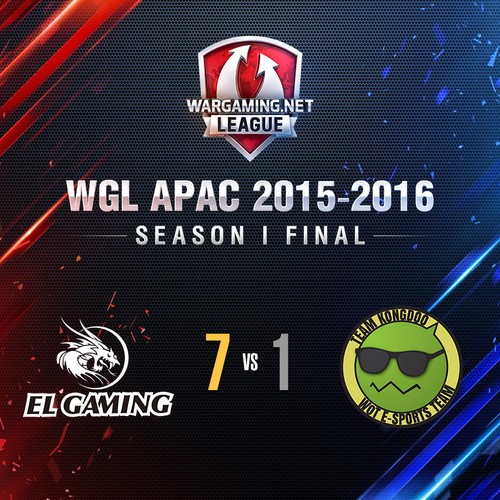 The game-clinching surprise blockade by EL Gaming at the bottom of the hill on Himmelsdorf was perhaps the perfect metaphor for this match – a complete shock and an utter bloodbath for KONGDOO. EL Gaming were on fire today, outwitting and outplaying their arch-rivals at every turn. With NICE_EL_CN blocking shots in his T32 like a boss, and Reflection_EL_CN making remarkable use of a discreetly-positioned bush on Steppes, this match was a demonstration of strategic WoT play at its finest.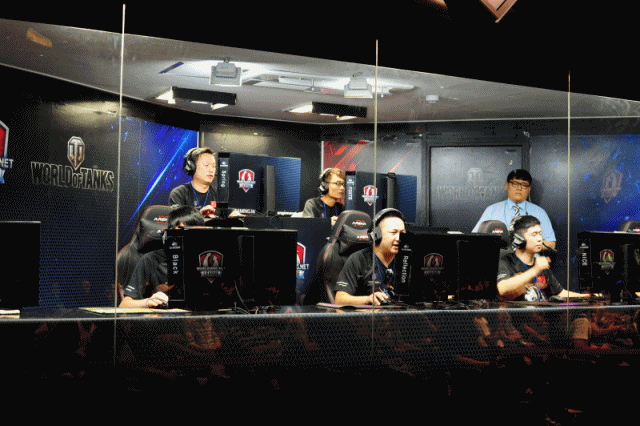 Congrats to EL Gaming, your new APAC champions! See you again next season!