Commanders!
Join us as World of Tanks takes to the stage with Crown Channel, Twitch's very own streaming channel combining the best of gaming & pop culture, on 24 September. On this channel, celebrities, athletes and influencers are invited to stream, chat and play video games.
For this very special stream, Twitch's "Xoc Aventus", played by Hollywood celebrity, Dan Fogler, will pit popular streamers and surprise guests against each other in a wild gaming tournament known as CLICKSPORT-1. They'll battle it out in World of Tanks with up to 15 players to reach the top spot and claim a gold medal.
Lots of exciting rewards will be available for viewers to win just by tuning in to the stream, including an extraordinary 2D style, and, if you're really lucky, a Premium Tank. These will be delivered straight to your Garage through Twitch Drops, so you'll need to link your Wargaming.net and Twitch accounts for a chance to get them.
In addition, the World of Tanks EU and NA Twitch channels will be hosting warm-up streams to get you ready for the big show at 08:00 UTC +8. You'll be able to earn Twitch Drops by watching those too, so be sure to catch them and maximise your chances to get the Drops!
Remember, the longer and the more often you watch, the more rewards you can earn!
Game Modes
Expand
Watch and see how the streamers tackle these exciting in-game modes.
Golden Tank
Play a golden

VIII
Type 59 G against your enemies and try to score the highest damage, XP and kills. Alternatively, command the only golden tank in the game and then try to work with the other members of your team to win or survive the battle.
Test Your Tank Trivia
Get yourself out of a tricky situation and get your paralyzed tank moving again by correctly answering a True or False question from the stream host.
Collapse
Twitch Drops

Twitch Drops are in-game rewards credited to those who tune in to special Twitch streams; you can find out more about how to earn them here. To be eligible, you need to link your Wargaming.net and Twitch accounts.
Go to your

Wargaming Account management page
Click the

Twitch Button

on the right
Authorize the connection on the next page
After successfully connecting the accounts, you will see Twitch as a linked platform in your Wargaming account settings. You'll also see Wargaming.net in your Twitch account settings.

Once you have linked your accounts, all you need to do for a chance to get these rewards is watch designated World of Tanks Twitch streams with "Drops enabled".

Look out for stream announcements like this one right here on the World of Tanks portal for opportunities to win.
2D Style: Moon Viewing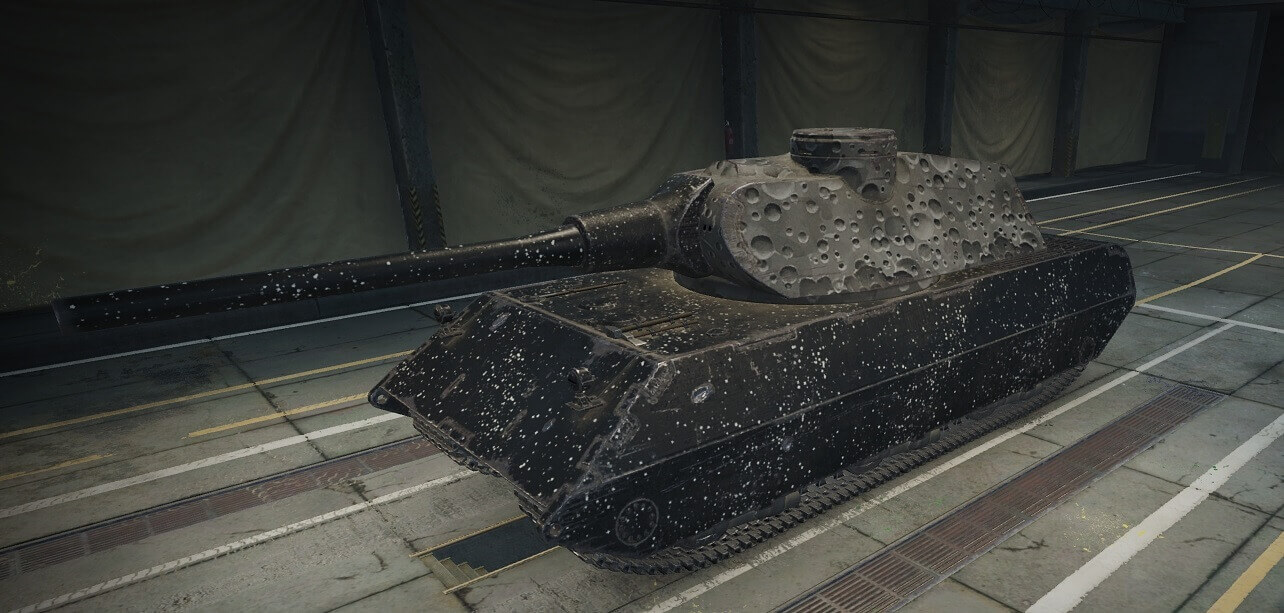 As the saying goes, you should always shoot for the moon, because even if you miss, you might still manage to blind shot a concealed enemy vehicle.
That said, make sure you don't miss out on this guaranteed drop! You'll receive it after watching the stream for a certain amount of time.
Epic Drop - T26E5 Patriot
The luckiest ones among our viewers will be treated to a very special Drop! This time, you have the chance to take home the star-spangled

VIII
T26E5 Patriot *!
The T26E5 fires fast, and each of its shells packs a strong penetration, making this heavy tank dangerous even for higher tiers. Combine your good gun depression and thick gun mantlet for hull-down tactics, and your enemies will think twice about taking you on.
Keep watching the stream to increase your odds of getting one!
Limited to one per account. If you receive a tank that you already own, you will be compensated in credits.
The 'Xoc Aventus' Skin - Free Download!
Join Xoc's crew and download this incredible free skin, designed by modder HELL. Note that this skin can only be applied to the

IV
AMX 40 ; however, it includes no bonuses and cannot be viewed by other players in-game.