Commanders,
The festive season is here and your garage is piled with snow from a howling blizzard. However, it's nice and warm on the inside. A couple of celebrities are hanging around your Village Headquarters. And the Redshire Cat judges your every move after you're done with Chaffee's daily pets.
This week's special is 360 Days of WOT Premium Account.
Stay tuned to find out what next week has to offer!
Login and head to the In-Game Shop to view the deals!
Happy Holidays!
[In-Game Shop] Holiday Treats - Premium Account Time
Available from 09 December, 2022 at 13:00 UTC+8 through 12 December, 2022 at 13:00 UTC+8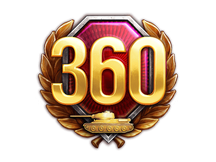 Benefits of Wot premium account
Premium Missions

Owners of WoT Premium Account will have the opportunity to fulfill a series of three simple daily missions.

+1 Slot for Excluded Maps

A standard account allows you to exclude one map; WoT Premium Account allows you to exclude two.

Bonuses

WoT Premium Account provides a 50% bonus to Combat Experience, Crew Experience, and credits.

Applicable Modifier for XP

With WoT Premium Account, apply an additional x3 multiplier to experience earned in your latest victorious Random Battle five times a day.

Reserve Stock

WoT Premium Account Credit Reserve: Receive an extra bonus of up to 750,000 credits within seven days. A 10% bonus to credits earned goes to a special vault.

Platoon Bonus

In a Platoon, WoT Premium Account holders receive a 15% credit bonus. Platoon members who are not Premium Account holders receive a 10% bonus.