Commanders!
A mighty brawler returns from the Warhammer 40,000 universe and is now in the Premium Shop. The

VI
KV-2 (R) is primed to fight all enemies of mankind with its massive 152 mm howitzer and 700 HP of alpha damage!
Whether you're a fan of the Warhammer 40,000 universe or just need a powerful heavy tank, the devastating alpha punch and stylishly unique "Valhallan Ragnarok" 3D style—inspired by Valhallan Ice Warriors—will bring glory and honor to the battlefield. Hop into the Commander's seat today!
KV-2 (R) Offers
Available from September 13 at 13:00 UTC+8 through September 20 at 13:00 UTC+8
KV-2 (R)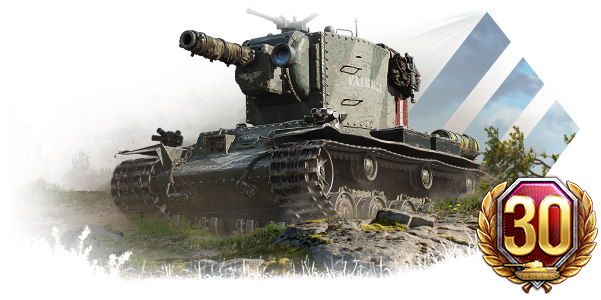 Bundle Contents:
3D Style: "Valhallan Ragnarok" (Only for

VI
KV-2 (R)
)
Bonus
100% trained crew with Brothers in Arms as a zero perk
Garage slot
Gold
Credits
WoT Premium Account
×5 XP missions
In-Game Price
The applied discount may vary slightly based on the currency.
Strike fear into the hearts of opponents, one-shot some vehicles, and damage the rest—especially while using HE shells!
Roll Out!
---
Warhammer 40,000, Valhallan, Mordian and Astra Militarum © Copyright Games Workshop Limited 2022. All rights reserved to their respective owners.