Tank commanders!
Wargaming has been in Taiwan for more than two years already, but this is the first time we're participating in the Taipei Aerospace & Defense Technology Exhibition(TADTE)! We promoted two of our greatest titles, World of Tanks & World of Warships in this event. If you didn't manage to visit us during the event, read our recap right now to learn what you missed!
Brief Introduction of TADTE 2015
The Taipei Aerospace & Defense Technology Exhibition (TADTE) is the largest international aerospace and military exhibition in Taiwan. Held once every two years, TADTE 2015 marks the 13th anniversary of the event. The Taiwanese military took this opportunity to exhibit a wide array of weapons and equipments, such as the Thunderbolt-2000 MLRS system, UAVs, and the Tien Kung III missile for example. Many Taiwanese and international companies also took part in this exhibition and promoted their UAV products, reflecting the international market trends for military-grade weaponry.
Aug 15 10:00: Check in at Wargaming Booth
Wargaming Taiwan office were more than willing to conduct community guided tours on August 15 &16. Many players came to our booth early and got our great premiums after checking in. The premiums included World of Tanks Blitz lens cloths, World of Tanks bookmarks, Wargaming pencils, an E50 tank poster, a bottle of World of Tanks-themed cola soft drink, Wargaming paper tapes, a World of Tanks folder and one Defence International magazine. Some of our players stayed at our booth after checking in and tried a few games on World of Tanks and World of Warships. On the path beside our booth, many visitors also tried World of Tanks on Xbox, or looked at tank models on display.
All players then proceeded to the National Defence Hall led by our community sweetheart JilsaBB at 10:30 AM, where they were treated to a detailed guided tour by the military specialist from Defence International magazine. As usual, all our players first gathered at the entrance of the National Defence Hall and raised hands while yelling out our classic slogan "Let's Battle!" with JilasBB before proceeding with the tour.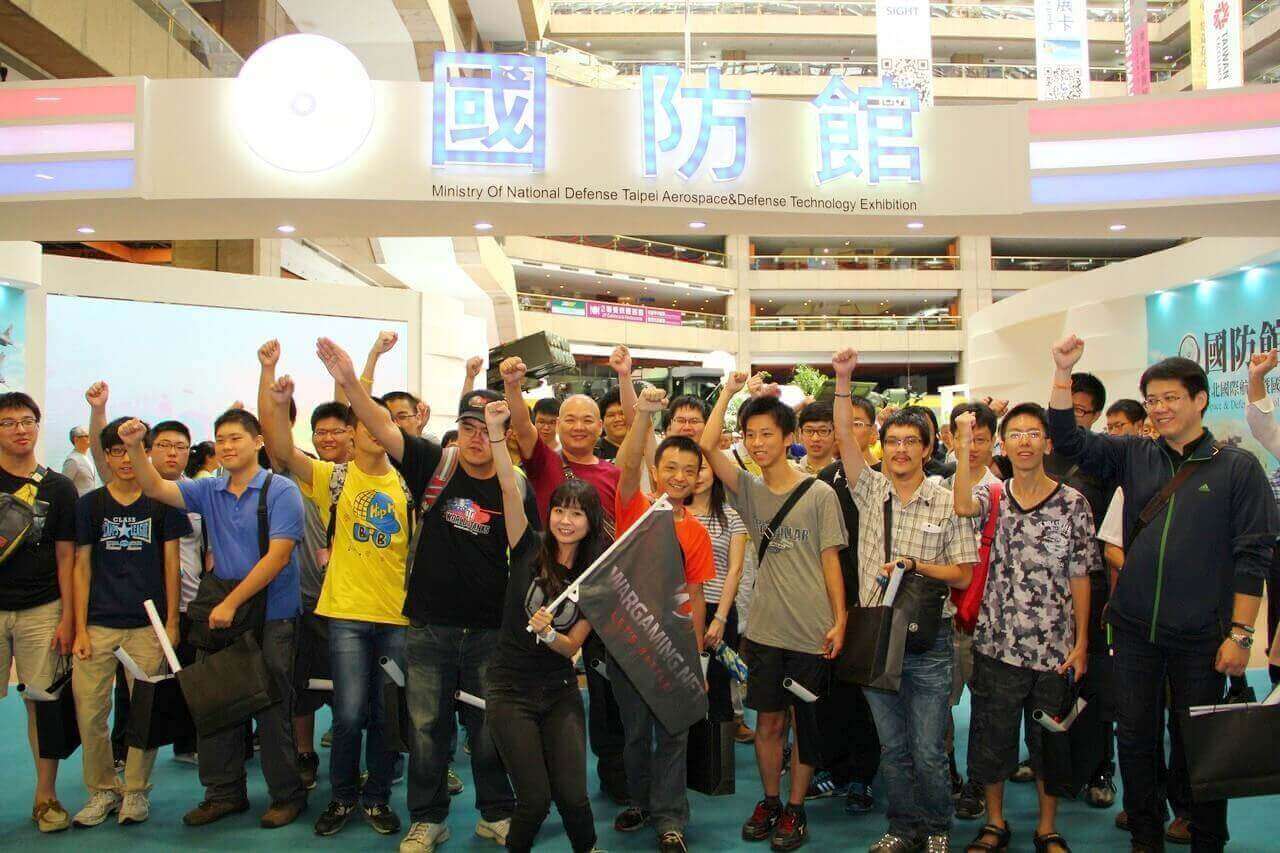 Aug 15 14:00: The games begin!
For TADTE 2015, Wargaming held an offline 3v3 mini game group tournament during the afternoon of August 15. Many players had seen our announcement several days ago, so they came to our booth and signed up early for a chance to participate. Players who succeeded in signing up for this game would get 300. After about 2 hours of exciting battles with cheers form our sexy WG Girl, two teams, "CTFTW" & "S&G", won this off-line group tournament. Allowing them the opportunity to upgrade and take part in the rest of the tournament which would be held on the second day.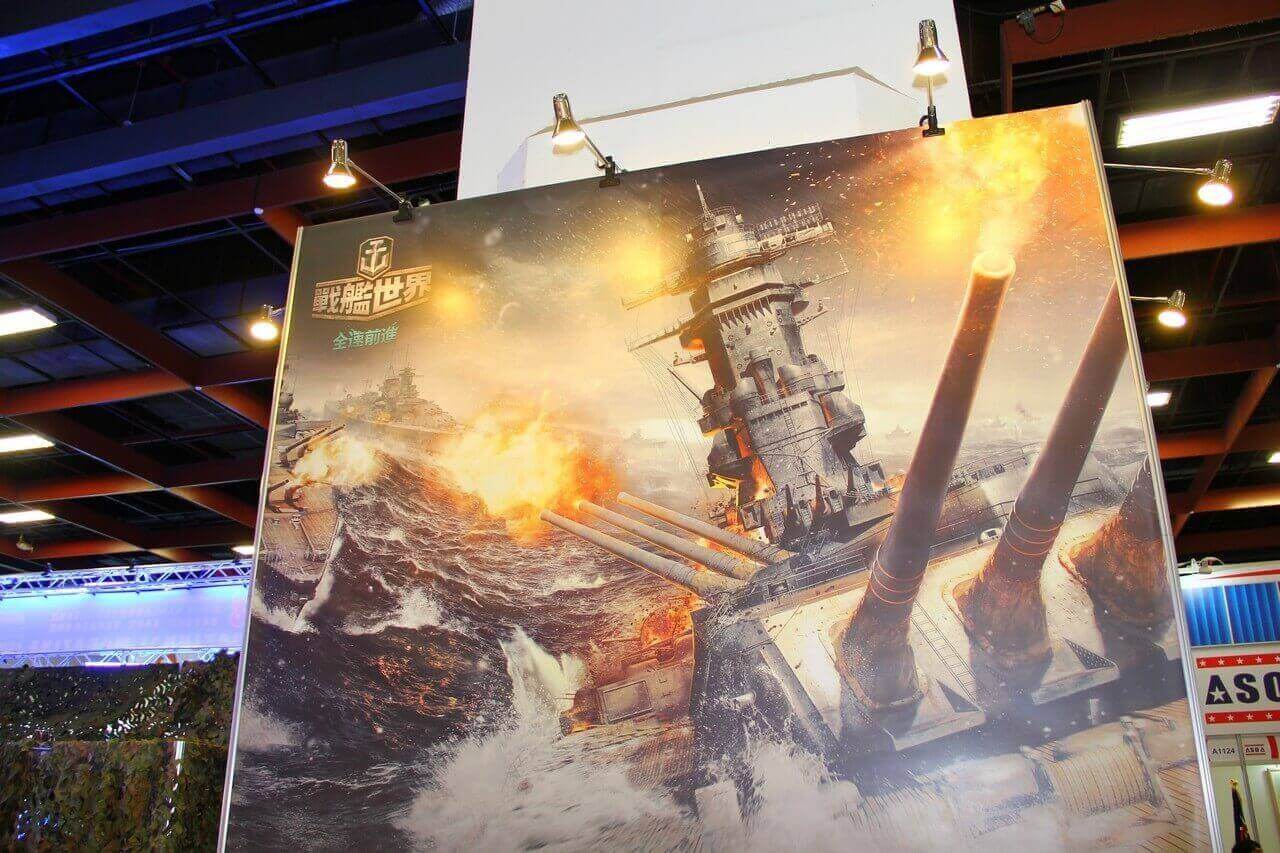 Aug 16 10:30: Community Guide Tour
Wargaming held the second community guide tour on August 16. Because it fell on a Sunday, many more people were in attendence this time around. Led by our community sweetheart JilsaBB, players again gathered at the entrance of the hall and took photos while shouting "Let's Battle!" with their hands raised before entering. After that they followed the military specialist from Defence International magazine as they browsed the advanced weapons and equipments inside the hall.
Aug 16 14:00: The Finals
At Aug 16 14:00, the semi final and final matches of TADTE 2015 mini game began. The two winning teams on Aug 15, "CTFTW" & "S&G", confronted another two winning teams of on-line group tournament "Glass Heart" & "烏龜烏龜翹..嘿嘿我贏了". "Glass Heart" and "S&G" defeated their opponents respectively and promoted to the final match. After several rounds of intensely hard-fought battles, "Glass Heart" won the final match, gaining the prize of NTD 15,000 (about USD 500). "S&G" got NTD 7,000 (about USD 240) as the second place. Both prizes were awarded by WG staff right away. The semi-final and final matches were also streamed in the Wargaming On Air programme on the internet immediately.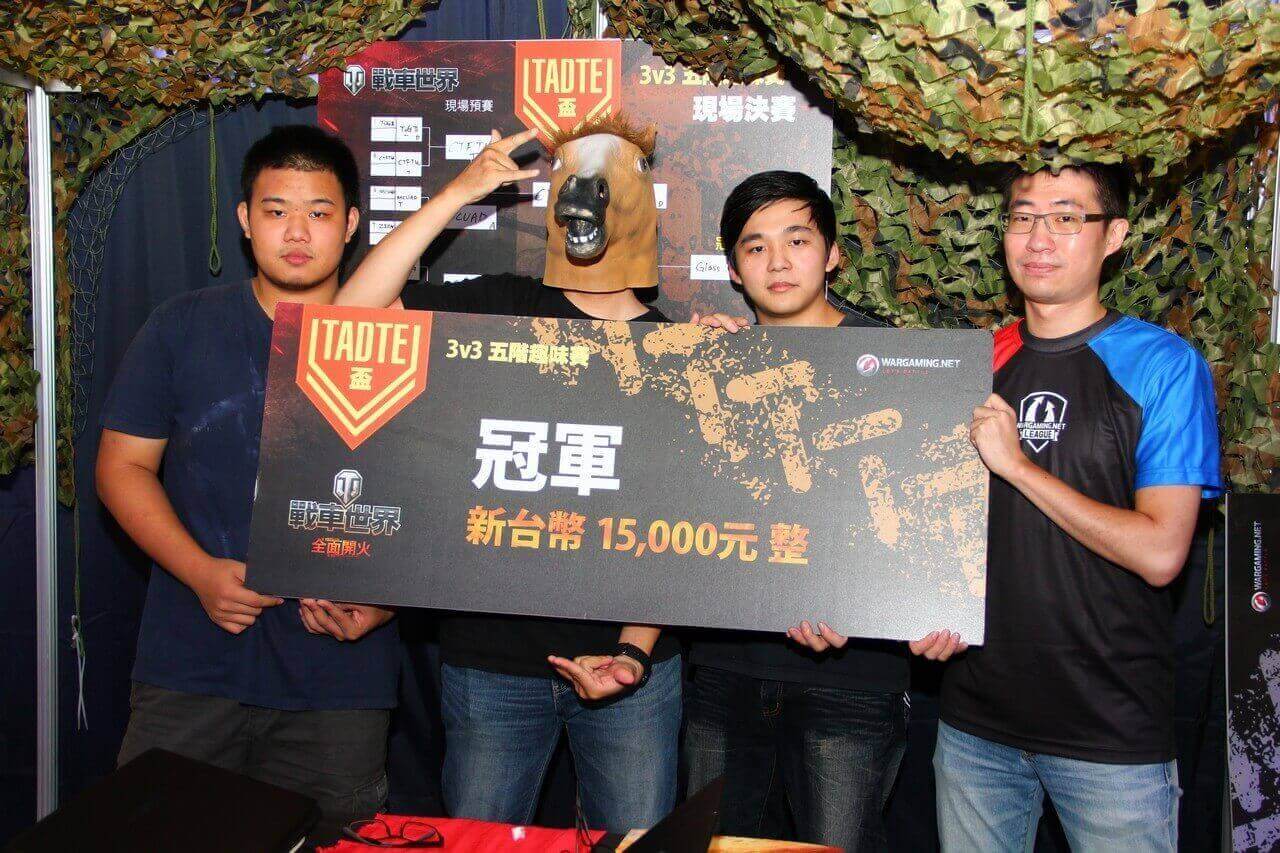 Thank you all for participating our event in TADTE 2015, and don't forget to visit our portal for all future off-line event information, first-hand!