Tank Commanders!
It's just Day 2 at the Taipei Wargaming Booth and the show's just got hotter. If you were here with us today, be sure to check out the photos to see if we got you. If you weren't able to join us, don't fret – here's a breakdown of today's highlights.
10:00 WG Girls Opening Dancing
Upon arrival at Wargaming Booth, visitors will first notice a giant silhouette of the legendary battleship Yamato. The huge prop can be boarded and is available for photography, giving the brave captains a real bird's eye view of the Taipei Game Show. Any visitor that went aboard can also have their photos taken by a specialized camera by the booth employee, and have their photo printed out on scene as souvenir.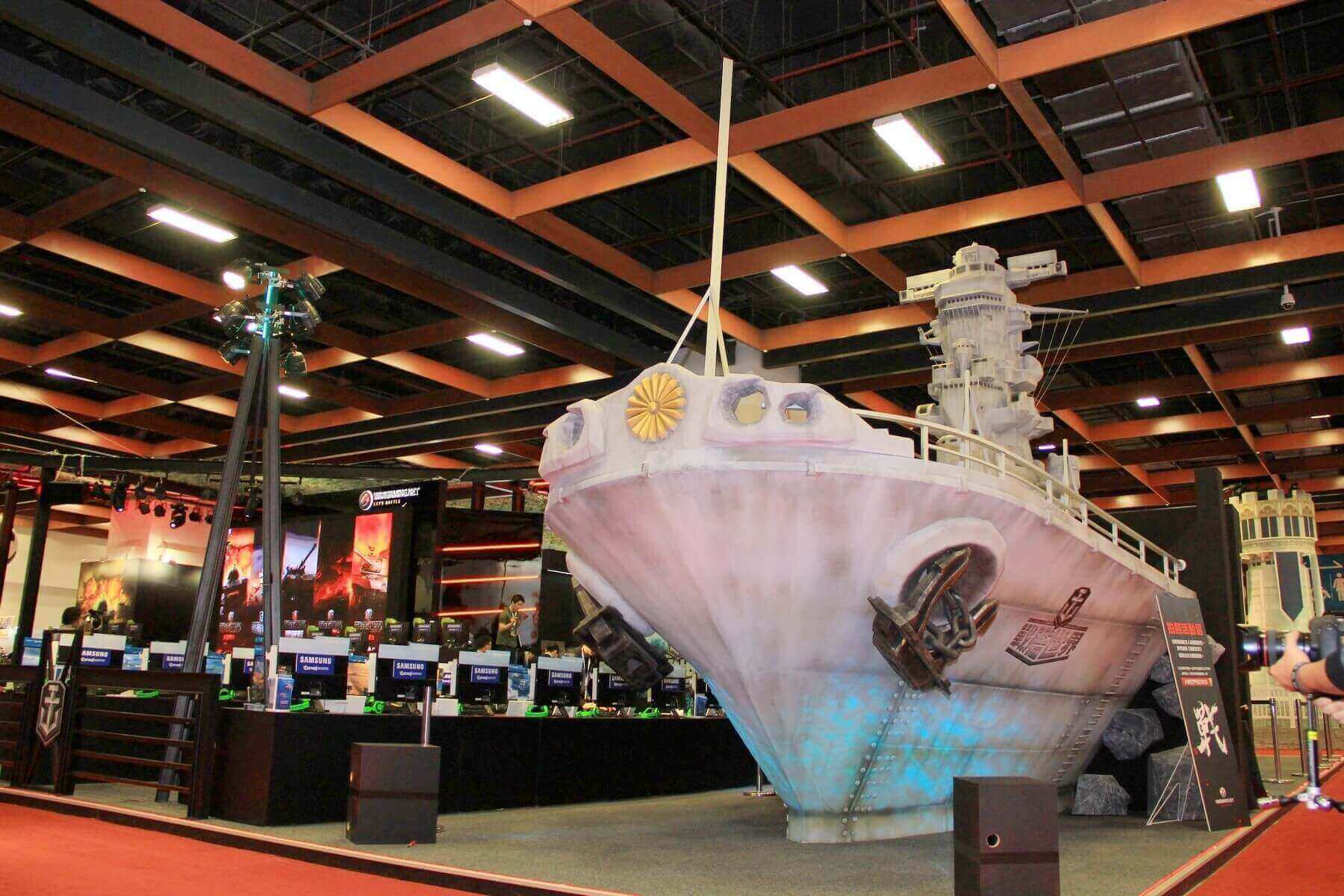 Wargaming Girls started the day with another hot dance shot. Can you feel the heat?
11:00

5v5 Challenge: WG Staff High Sea Combat
At 11:00, we invited audiences to come on stage for a friendly live battle – this time with Wargaming employees! In this episode of Players VS WG Employees, shells flew and torpedoes swam, one can say it was an exciting show all around. After the event, a short clip broadcasting the first-ever Republic of China (Taiwan) Navy's Pan-Asia destroyer – the DD-14 Lo Yang introduction to the World of Warships took the Taiwan audience by storm.
Under the guidance of two major superstars, the General Manager of Wargaming Taiwan Office - Sky, and World of Tanks' Marketing Product Manager - Max Chuvalov, the Wargaming Team were able the finish with better results.
14:30

World of Warships Producer Meeting
With the ever-growing numbers of Taiwan's World of Warships players, their desire to understand the future of the game grew as well. Wargaming invited World of Warships Asia Publishing Producer - Mr. Hisashi Yaginuma to the Taipei Game Show to discuss future updates and the development highlights, and was met with great audience reception and interaction. After that was the WOWS competition sponsored Samsung!
16:00

World of Tanks Generals Veteran Player Demo
A newer addition to the Wargaming Franchise - World of Tanks: Generals could appear to be daunting to some, with its in-depth tactical and fast-paced card action. To let players get a better understanding of the in-game mechanics and help players start out their deck, World of Tanks: Generals veteran player went on stage and provided comprehensive explanation on card abilities and the priority of battle.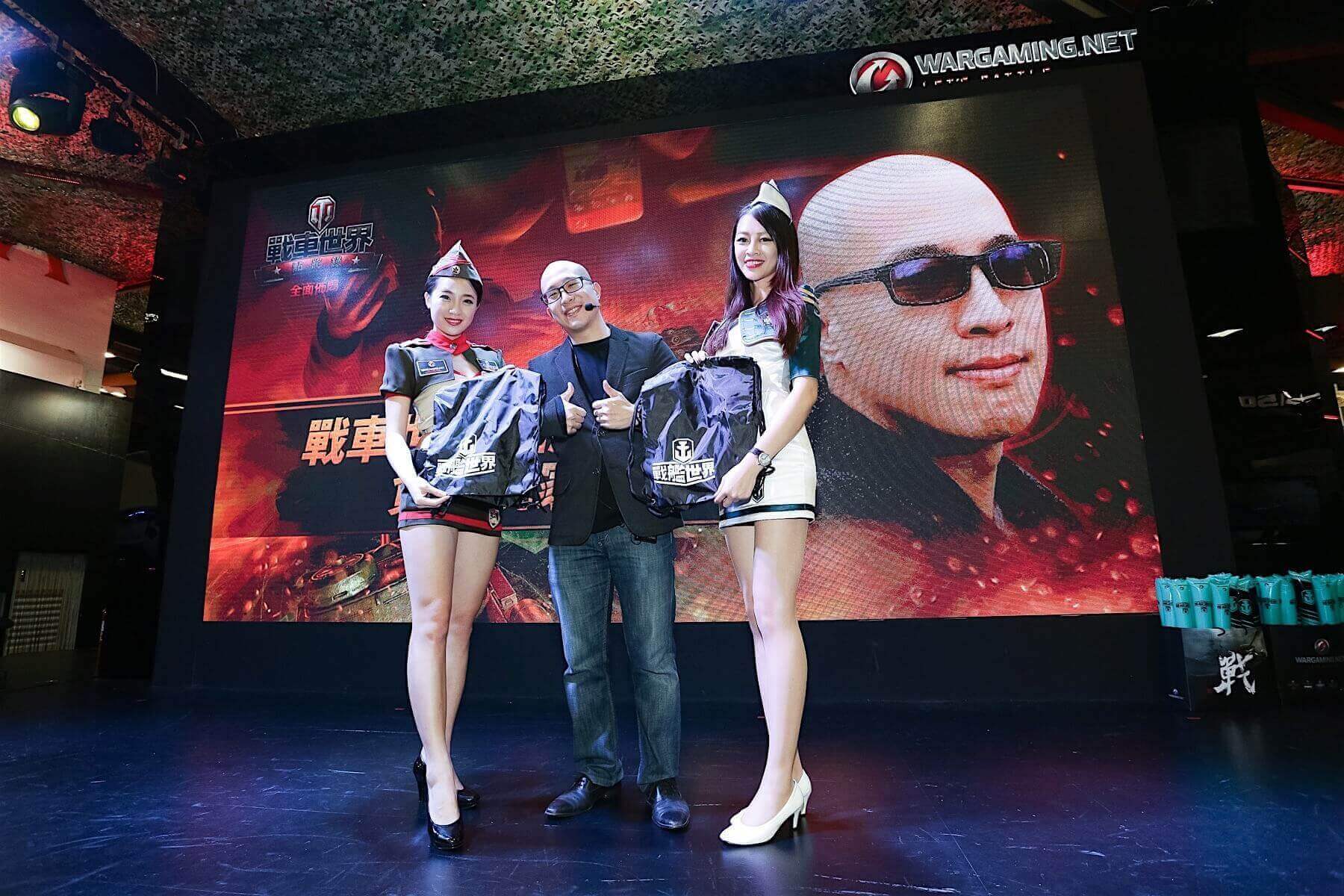 Thanks for your participation, everyone! See you tomorrow!
  Let's Battle!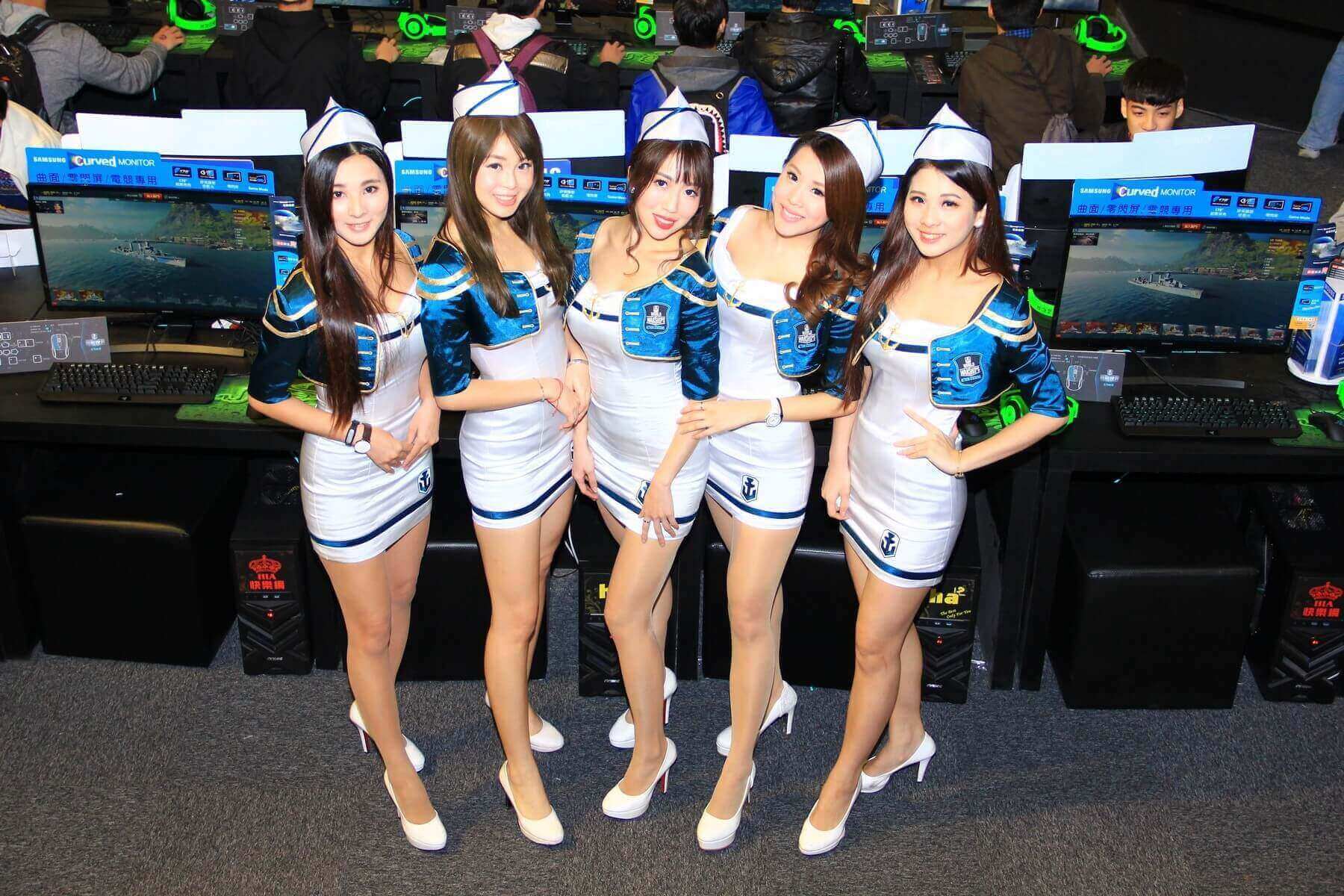 ---
[TW] TpGS 2016 Wargaming 3rd Day (Jan 31) Programme
Time

Programme

Details

10:30 - 11:00

WG Girls Opening Show
WG Girls hot dance & programme introduction

11:00 - 12:00

5v5 Challenge: Streamers Torpedo Duel

Play games and have fun with

famous streamers

13:00 - 13:30

Arpeggio of Blue Steel Voice Actresses Meeting

Voice actresses fans meeting

13:30 - 14:30

5v5 Challenge: Streamers Torpedo Duel

Play games and have fun with

famous streamers

14:30 - 15:30

Voice actresses Mai Fuchigami Meeting
Have fun with voice actress

15:30 - 16:00

Tt Show
Join the game for big prizes

16:00 - 17:00

World of Tanks PS4 Edition Designer Meeting
Meet senior game designer!

17:00 - 17:30

WG Lucky Show
WG Girls dance & giveaway time
Last but not least, you can receive a Limited Edition Wargaming Taipei Game Show 2016 Badge by showing us your Service Record with the "World of Tanks Assistant" App or log in your Wargaming ID! We're only giving out 100 of these each day, so be sure to grab them while you can! Use them to demonstrate your commitment, and as a show of power to your platoon mates!