The third official Draft has concluded (feel free to click here to watch the Drafting process). It is our absolute pleasure to announce your full ANZPL competitors.
Your Australian Teams
Adelaide Action X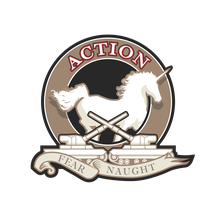 CJ <SA>

Eugene <SA>

*Val <NT>

Colen27 <VIC>

DONGERLORD <WA>

*Captain_Cows <WA>

*Zanin <NSW>
Brisbane Bulldogs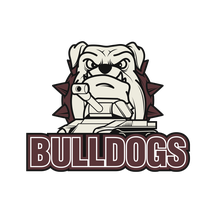 Ravvi <QLD>

MadHouse <QLD>

Dark <QLD>

joeattora <NZ>

Soldat_Udachi <NZ>

AVP <VIC>

Cold_The_Wise <QLD>
Melbourne Matildas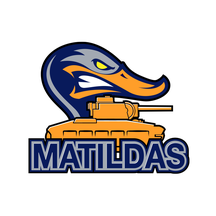 Saxon <VIC>

arty_noob <VIC>

Bailes <VIC>

MerryTurnipDay <VIC>

Whippet <VIC>

twoplustwo <NZ>

*Bolagnaise <QLD>
Perth Panthers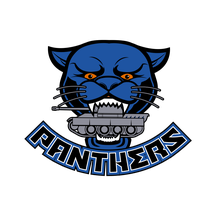 JS <WA>

*Proloser

<WA>

Twit <WA>

*Goober <VIC>

PhantomSweet <VIC>

Dastardly <VIC>

LightningMan <QLD>
North Sydney Sentinels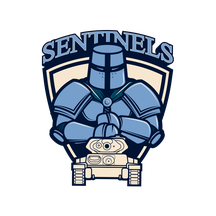 Rainbow <NSW>

*SoyMilk <NSW>

Syndy <NSW>

*Speed <SA>

Wym0 <VIC>

Ironguard <QLD>

*Monkey <VIC>
South Sydney Skorpions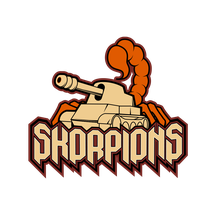 JT <NSW>

Night <NSW>

Napalmer <NSW>

Auzzi <NSW>

Russian <QLD>

Comrades_Vodka <NSW>
Your New Zealand Teams
Auckland Archers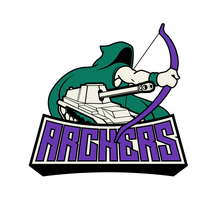 Celestia <NZ>

TheReturned <NZ>

Trax <NZ>

*Saffe <VIC>

*Stewy <VIC>

13bladez <SA>

ToasteD <ACT>
Christchurch Conquerors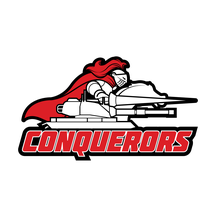 Slayer <NZ>

*Royal_Kiwi <NZ>

*Caen <NZ>

*Buff_Hamster <VIC>

Tuck <VIC>

*KritaKil <WA>

Bluey <TAS>
*Drafted this Season
Format Update
As part of some off-season testing with our continuing Premier League players, we explored the possibilities of revising the format to ensure that "Let's 2-2!" is nothing more than a meme this season. Players and WG staff have agreed to update the traditional Best of Four format to a Best of Five, with a tie-breaker round on a predetermined map used if a result cannot be seen in the first four battles. Players and staff have also agreed to extend the seven minute battle time to eight minutes, ensuring more opportunities for rotations and to close out an advantage in late game. In addition to the format changes detailed above, teams have also agreed to swap Ruinberg for Tundra in this season's map pool.
Points Structure is as follows:
Win - 3 Points
Tie Breaker Win - 2 Points
Tie Breaker Loss - 1 Point
Loss - 0 Points
Prize Pool
As announced during the Draft last night, we have expanded this season's prize pool to $25,000AUD! Almost all of that increase will be divided among the bottom four teams, meaning for the first time in ANZPL, all teams/players will earn a cash prize this season. You can see the full breakdown below:
| | |
| --- | --- |
| 1st | $10,000 |
| 2nd | $5,000 |
| 3rd | $3,000 |
| 4th | $2,500 |
| 5th | $1,500 |
| 6th | $1,250 |
| 7th | $1,000 |
| 8th | $750 |
Sponsors
As well as welcoming back our friends and partners in Fortress Melbourne, HyperX and GameOnAus, we are delighted to introduce Ironside Coffee Co. and Noble Chairs to the Premier League family! Fortress will of course be continuing their outstanding production week in, week out, and we have our fingers crossed that COVID will allow us to experience another incredible LAN finals in November. GameOnAus will be offering you weekly player interviews and insights during their regular Nuts and Bolts show every Wednesday, and our OG partners in HyperX are back at it again with custom Alloy Origins 60 keyboard up for grabs not only for our grand finalists, but also one available each week for you to win on stream! Adding to this, every Premier League player participating this season will receive a HyperX player pack including a SoloCast studio microphone and Cloud Core 7.1 wired headset.
But wait, that's not all! Ironside Coffee will be offering a YEAR'S WORTH OF COFFEE to the winner of our new community Hot Shot competition to launch along with the new season. More details to come, but think cricket's Classic Catch... with Tanks. Last, but certainly not least, our new friends at Noble Chairs will be supplying each of our Season 3 champions with their own HERO PU leather gaming chair. Keep your eyes peeled on our Portal and Socials as there may be more exciting reveals yet to come...
Australian Esports League
Possibly the biggest announcement out of last night's Draft doesn't actually have to do with the ANZPL directly, but we couldn't be more excited to confirm that we will be partnering with the Australian Esports University League to bring World of Tanks competitive to campuses across Australia! Presented by Chaitime, this exciting new 3v3 league will be open to Uni students across Australia. More information on the league and how you can be involved will be available in a separate post next week.
Fantasy League (ANZFL)
Fantasy League will be back again this season! We are still working on what we hope will be a really exciting update to how you're able to pick your Fantasy team and strategize your roster. More info to come ahead of Round One kicking off on Friday, September 3rd, but for now log in, familiarise yourself with the site and check out how our Fantasy looked for PL and BL last season.
Division 2 (ANZBL)
After an explosive debut season, the Better League is back! Applications for ANZBL are now open, and given the overwhelming response to the PL Drafts this season, we are hoping to add at least another two teams to the second division, with the aim of incorporating a Promotion/Relegation mechanic between the two divisions in 2022. If you'd like to be involved in ANZBL this season, make sure to register via the link below:
That's everything for now, be sure to keep close watch of our Portal and @WorldofTanksANZ social channels over the next two weeks for any further updates before Round One kicks off on Friday, September 3rd at 6pm AEST (UTC+10). We can't wait to see you all getting hype in the chat. Let's Battle!