Many a fun-filled moment was had at this year's Tank Festival, but according to you – our valued Tank Commanders – these were some of the best. We are proud to present the winners of the Tank Festival 2019 Contest, as follows: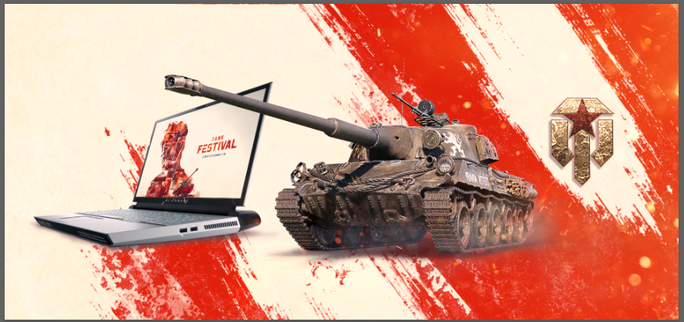 Position

IGN

Prize

1st Place
moudame
Alienware Area-51M Gaming Laptop

2nd Place
Saltchocolate
Tier VIII Czechoslovak Premium tank Škoda T 27
Exclusive Jan Žižka style

3rd Place
nas_noil
4th Place
kaneko8810
5th Place
Tullo_15
6th Place
SP00F
7th Place
Ringil
8th Place
Joey_Grayson17
9th Place
solaris_aat
10th Place

crazyhunter_sj
10 lucky Participants were also randomly selected from the remaining pool of submissions to win a Škoda T 27 and a matching Jan Žižka style:
LifeOnLine
DanDan_Strong
zhuohaidong
HeroOr
tarosuke2
aniki_114514
Catbox
Fierce_issac
milkfun
Softee
Congratulations to our winners! To thank you for taking part, all contest participants will also be receiving an Emblem 9 as a reward to commemorate their efforts.
Till then, you can watch some of the best moments from the winning replay in the video below:
We hope you'll continue to enjoy Tank Festival 2019 and make many more great memories with your favourite vehicles – see you on the battlefield!