Continuing of our Tanks For Your Service series, we thought we'd highlight one of our community contributors, Ravvi. For those of you who aren't familiar with Ravvi, he's one of the many important hands in WOT-U (World of Tanks University), a clan based around helping each other become better at the game. So, let's dive in and learn more about the man who helps many.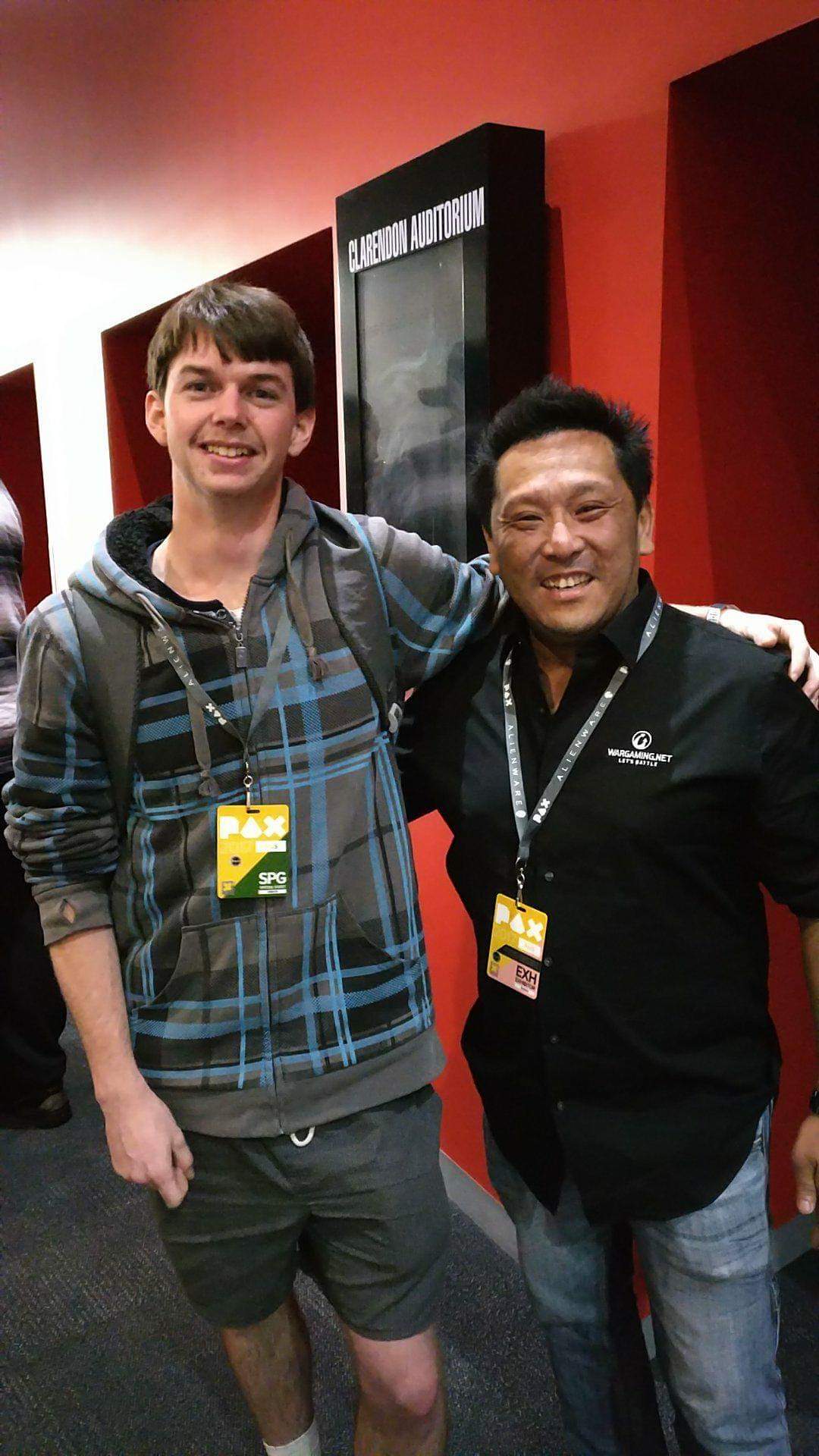 How long have you been playing World of Tanks?
I have been playing World of Tanks on the Asia Server since 2013. My current battles played is OVER 9000!!!! In all seriousness, it's over 33,000 battles.
How did you get involved in the game? Have you always had an interest in armoured vehicles?
While I was in high school, one of my friends suggested that I should play World of Tanks with two of our other friends. They didn't end up getting into the game as heavily as I did, and eventually, they drifted away from WoT. I never had much interest in armored vehicles, but once I started playing WoT, I became fascinated by tanks and the history behind them.
When did WOT-U get started?
WOT-U was created in February 2018.
Did you start it?
While I was not involved in the creation of WOT-U, the original founders were Thomark and MMIITT. I joined WOT-U as an officer three months later and assisted them with training sessions, helping build the clan up to where it is today.
How has WOT-U evolved since its creation?
WOT-U was a small name in a big community, and as time went on, more people joined the clan. Its name then grew within the community as more players realised what we did at WOT-U. When I came onboard, I used everything in my power to help build the clan's name. Being a community contributor gave me a little more power to help get WOT-U more recognition.
What has been the highlight of your time in WOT-U?
There have been many highlights while I have been in WOT-U. But one of the best ones, I would have to say, was at the Sydney player gathering in June 2019 – meeting all but one of my fellow officers in WOT-U, and being able to have a drink with them. Whenever I get the chance to meet fellow clan members, that right there is a highlight to me.
If someone wanted to get involved with WOT-U, what would they need to know?
Nothing in the clan is mandatory. The only one thing we ask is for our clan members to be active in WOT-U's Discord – that is being a part of our discussions.
Can someone still learn from WOT-U without being involved in the clan itself?
Absolutely: WOT-U's training sessions are not just for WOT-U. Any one of our guests in the Discord is more than welcome to join. My goal is that anyone can learn something from our training sessions, regardless of if you're a member or not.
How has WOT-U helped its clan members?
Kawstik: WOT-U provides a social setting to learn more about the game and how to improve while making some mates along the way. There's a wealth of knowledge to be tapped from the officer group, who very rarely can't find the answer to any game-related question. Map training, which is run twice a week, has helped improve my knowledge of maps and how to make use of different tanks in different situations.
Kanonfoda: The clan has helped me better understand the mechanics of the game. That is, spotting, side scraping, and more. Their map training, for instance, shows how you should position yourself in game. Having other members to platoon with is a definite help, as I feel this is the best way to learn. Of course, being an old dog, you can't teach me new tricks, which is why I still play the way I do.
Andre_2015: WOT-U has helped me in several ways:
After joining WOT-U, I learned a lot about the game; my favourite was platooning! Platooning with other players has made the game more enjoyable for me, and I've made some new friends through it as well. They're always happy to help with any questions I have, about tanks' strengths and weaknesses, strategies, and more.

WOT-U is a clan that is very new player friendly, and I don't feel as intimidated by learning the game as I might in other more competitive clans. Being in a clan as supportive and engaging as WOT-U has made the game even more enjoyable for me, as I now have new friends to play with, and a bunch of different events to join in on.
Sunsoar: WOT-U as a clan has helped me become a better player; when I first started about two years ago, I could barely drive a tank straight, which meant I only played arty. Now I am playing other tanks, from heavies and tank destroyers to even trying out lights.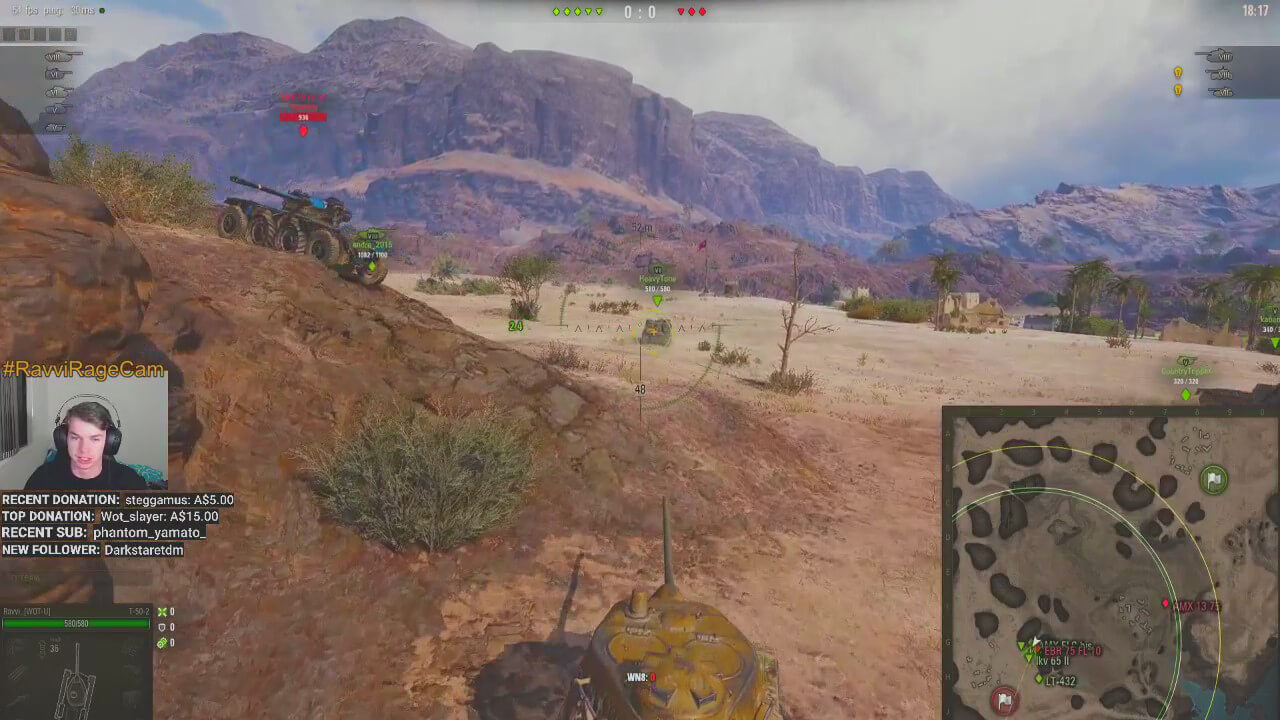 If you'd like more information about WOT-U, feel free to message Ravvi on Discord (MrMatt#0005) or in-game (Ravvi). You can tune in to his livestreams by clicking the button below!