Tank Commanders,
Did you have fun during the Italian Challenge? The past couple of weeks was full of awesome battles. Congratulations to all who got the rewards they wanted, and those who persevered to earn their very own Progetto M35 mod 46!
For those with their own vehicles, have fun gunning down opponents with the new autoreloader!
Don't forget your discount for the Progetto M35 mod. 46, which is available for purchase at a discount until 30th April at 18:00 UTC+8. The more stages you completed during the Italian Challenge, the higher your discount.
Simply enter World of Tanks and click on "Get The Tank" to purchase the vehicle with the discount you have earned!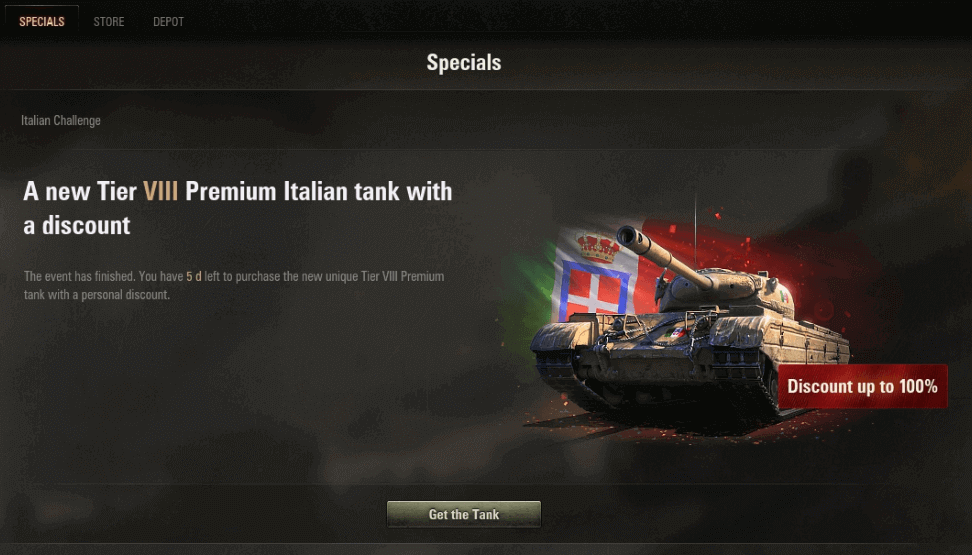 Also, we would like to say a big thank you to everyone who participated in this event. We hope you liked the new marathon format. Let us know what you think about it on social media!
---