Commanders,
Holiday Ops 2023 is in full swing. Within the game and outside of it, the festive spirit is soaring high and approaching the jolly and wonderful day of Christmas Eve. We are sending our warmest wishes and our heartfelt thanks for being with us this holiday season!
Now, it's time to give a fond goodbye to 2022 and look forward to an upcoming year filled with even more surprises to come. Don't forget that the Holiday Ops 2023 will last until 9th January next year, so make the most of it by joining the Holiday Ops 2023.
We wish you a Merry Christmas and Happy New Year!


Greeting message from

Arnold

,

Milla

and the

WoT Team
Special Greeting message from WoT

APAC

Team
Click the image to move to the dedicated article.
Holiday Ops 2023: Event Guide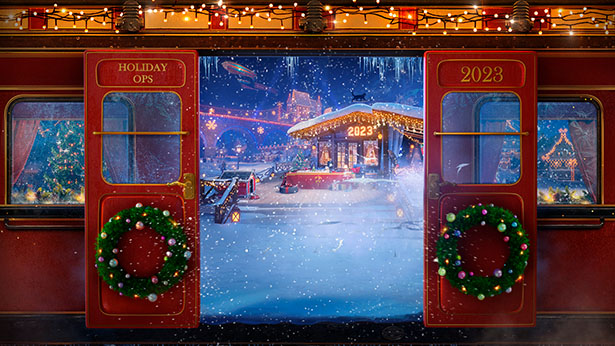 See the year off with our most dazzling event, running
from December 1, 2022, at 11:00 UTC+8 through January 9, 2023, at 11:00 UTC+8
! During Holiday Ops 2023, your Garages will turn into snowy Villages, where you'll find a pleasant gift from us, as well as many new objects and other wonderful surprises. And, most importantly, it's where you'll meet two incredible heroes—Arnold Schwarzenegger and Milla Jovovich—who will host our festive party! They've prepared the perfect holiday bash and are waiting for you!
Large Boxes: What's inside?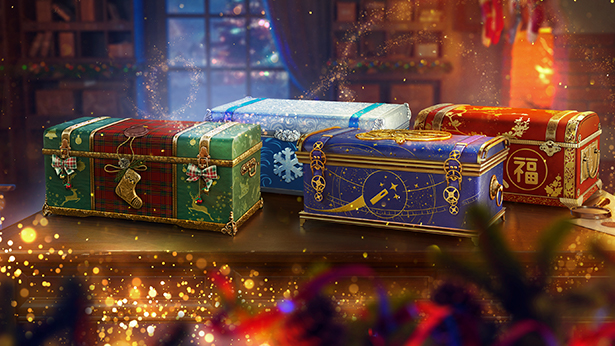 You can never have too many holiday presents!
From December 1, 2022, at 11:00 UTC+8 through January 9, 2023, at 11:00 UTC+8
,
Large Boxes
from four festive settings will be up for grabs! Don't forget that you can buy them yourselves and treat your friends if you're feeling generous!
As always, Large Boxes are filled to the brim with wonderful goodies. Each Box guarantees
250
. As a bonus to each Large Box, you will get
150 random Holiday Ops resources
, as well as
50 specific resources
, depending on the Box's type. Plus, Large Boxes have a chance of dropping the surprise items.
Festive Twitch Drops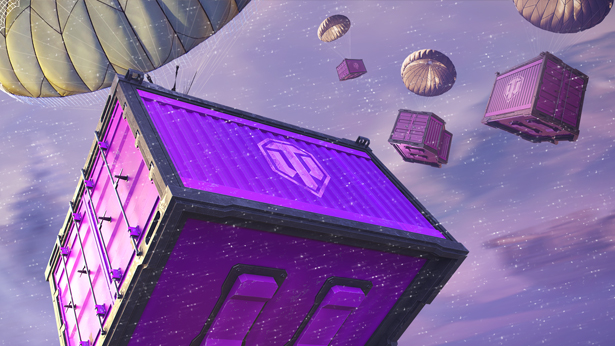 It's a magical and jolly season with special drops!

Lots of cool rewards are up for grabs, including festive 2D/3D styles, special festive commanders, and consumables.
All you need to do is make sure your Twitch and Wargaming accounts are linked, and tune into Twitch streams with Drops enabled to earn a Twitch Drop token and mission.

The longer you watch, the more Drops you'll receive!




Event Tips by Special Commander Wendy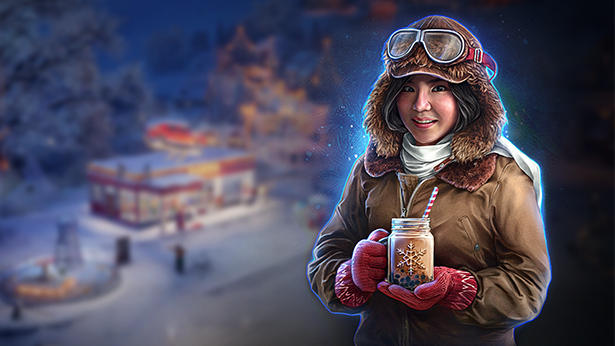 The APAC region has a new special commander "Wendy Han", who is based on our APAC Community Evangelist.
Just like last year's Snow Maidens, Wendy is now here to introduce the best ways to enjoy Holiday Ops 2023 to the fullest. Wendy hopes she can join your adventures as a new commander.
"I wish that everyone has a wonderful holiday season, and enjoys this fabulous event with delicious bubble tea"


Man's Best Friends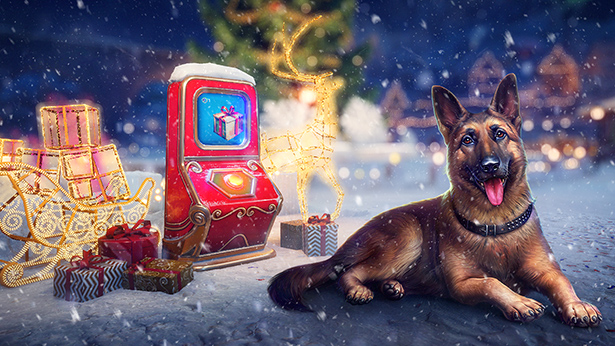 When we think of humans' best friend, the first species that comes to our mind, without a doubt, are dogs - and arguably, cats!
Along with
Arnold Schwarzenegger and
Milla Jovovich, our

two fluffy friends Chaffee and Redshire

will be there to keep you company for the festivities, and also help you to reach higher Festive Levels and get more rewards.
You may also find
the history of the relationship between humans, dogs, and cats on the battlefield.
Spread the Love with WoT Christmas Cards!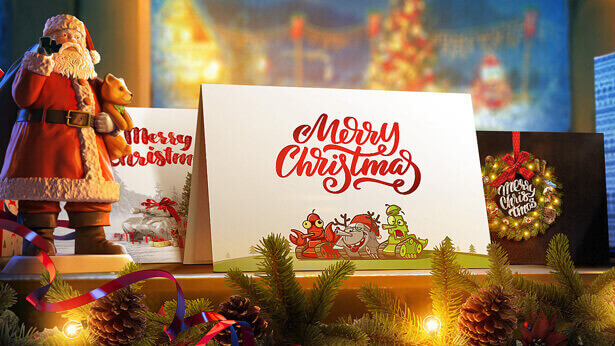 Christmas is the season of giving. Not only does the recipient get what they wished for, but the giver experiences joy as well.
Before this year is gone, why not thank loved ones with a heartfelt message?

Choose from three different World of Tanks Christmas cards. And celebrate the festive season this year! You can also print out the image you like and write a message before sending it.
Wallpaper of the Month - Holiday Ops 2023 Special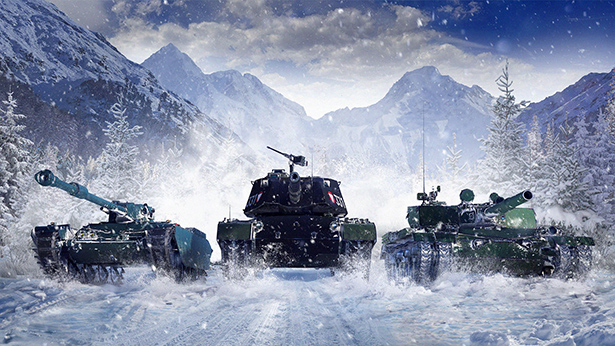 To bring up real life's Festive Atmosphere, this month's wallpaper theme is three brand-new Tier VIII and IX Premium tanks featured in Large boxes!
It's the first time in the game that

the M47 Iron Arnie, the BZ-176, and the Char Mle. 75

will be available, so don't miss your chance to add these unique warriors to your collection.

Enjoy the warm festive feels with this wallpaper regardless of whether you're in a battlefield!
Happy holidays once again!
Hosted by
Arnold Schwarzenegger, Milla Jovovich
Holiday Ops 2023
Holiday Ops 2023
Join the Holiday Ops event from 1st December to 9th January and enjoy the various activities and rewards!
This year's winter holiday event will be extra starry and bright—with two famous keepers of the festive spirit. There's tons of great new stuff to unwrap!