Tank Commanders!
A hearty congratulations to those who made it to the top this week!
There's still 2 more weeks to go and every tanker can make a difference. Results are calculated based on the average number of missions per participant in a nation.
Boost your nation's ranking by completing missions!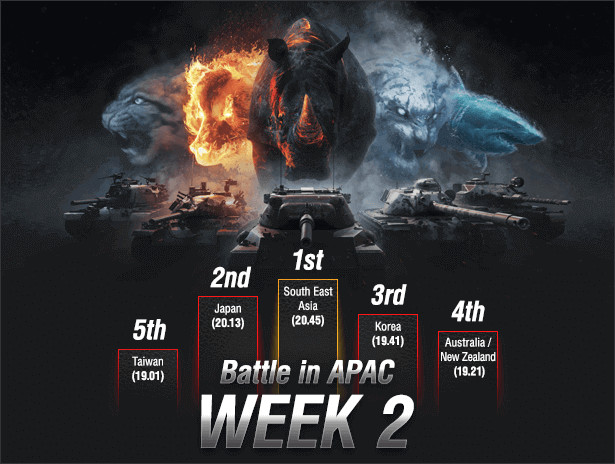 Bonus Mission for Week 2's Winners
Description
Win a Random/Grand Battle while being in the Top 10 in your team for EXP earned.
Conditions
Random or Grand Battles only

For vehicles Tier IV or higher

Repeatable 25 times

Available only for players from winning nation who completed Week 2's missions at least 10 times.
Rewards:
Crew EXP x2

Free EXP x1.5
Note: This mission will be available in 48 hours from 14 November, 2017, 4pm UTC+8.
---