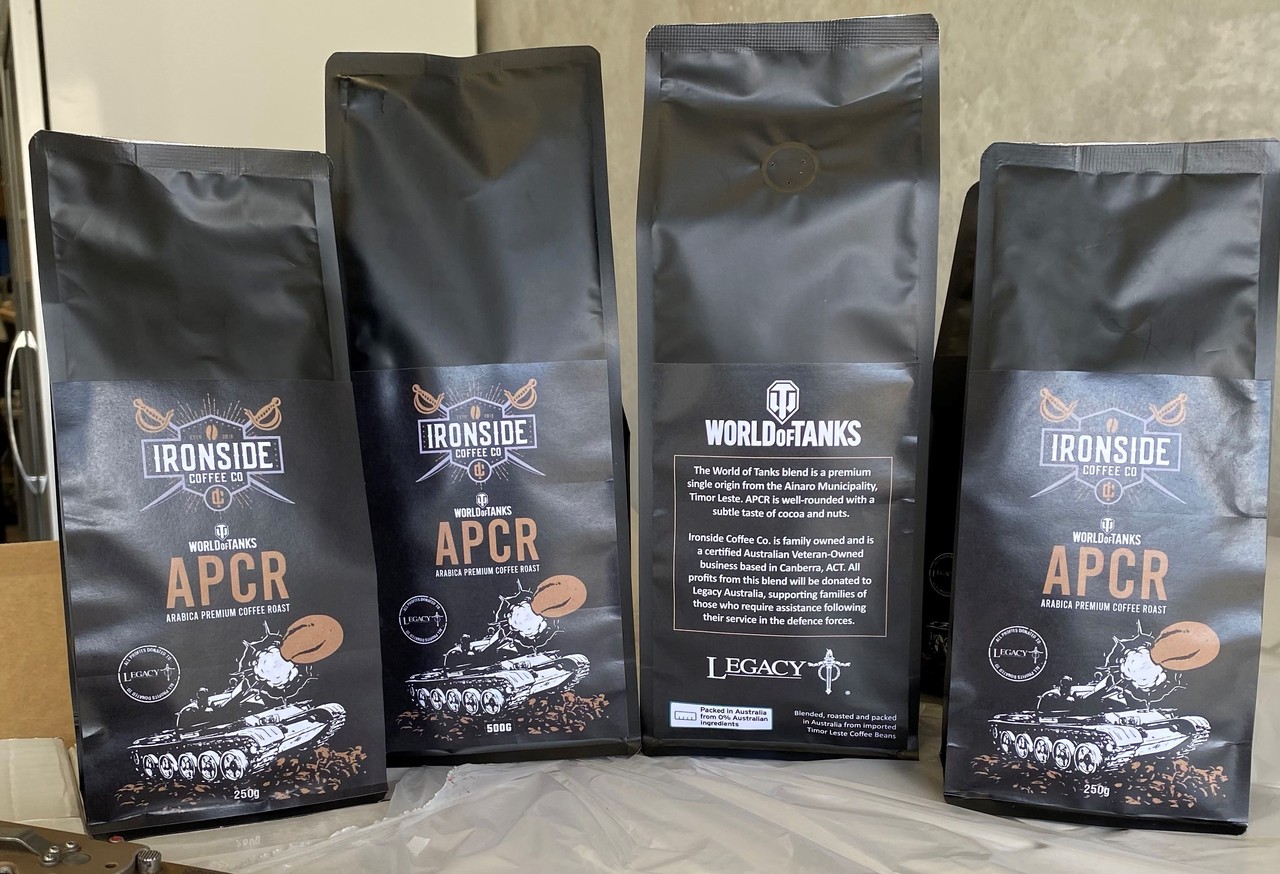 Today we're proud to officially announce our partnership with Ironside Coffee. Over a year in the making, the Arabica Premium Coffee Roast (APCR) blend is finally available for purchase with all profits being donated to Legacy Australia.
Ironside is based out of Canberra, run by Ben and Nyomie Horton, who have collectively served in the Australian military for over 30 years. The team's interest and involvement in the military continues to this day, with Ben producing the Ironside Podcast, which focuses on lessons learnt from leaders in the Australian Defence Force.
The APCR blend is a premium, single origin from the Ainaro Municipality, Timor Leste, made from premium hand-picked, certified free trade beans. Timor Leste is an important region for Australian Military History, as the nation and its surrounds were the focus of the Australian Sparrow Force Commandos during WWII.
Ironside's World of Tanks APCR coffee will be available from today, the 16th of November and can be purchased from Ironside's online store in 500g quantities. In addition, for every unit of coffee sold, we will donate 100% of all profits to Legacy charity to support veterans and their families.
Keep an eye out for Ben appearing as a special guest on the WorldofTanksANZ Twitch Channel to talk more about Ironside, his experiences in the Australian military as a tank commander and the process behind creating the APCR blend!