After a short break ANZPL Season Three was back last week and as usual we're here to break down all the action with a Hot Shot clip from each matchup as well as a recount of everything that went down to bring you up to speed!
Don't forget, each week we will be running the ANZPL Hot Shot competition, allowing you to vote on your favourite moments from each week for a chance to win a $50 Ironside Coffee gift voucher weekly, or the grand prize of a year's supply! Each clip in this wrap up is one of the four you can vote on, and there's a link to the voting form at the bottom of the article.
Last but not least, given we've just passed the mid-season mark, we have reviewed the ratings of our ANZPL stars in Fantasy League! Check the bottom of the article to see who's ratings have gone up or down...
Match 1: Skorpions v Archers 3:2
Starting on Ghost Town the Skorpions got off to a rough start, losing Russian's T-100 LT to Returned and Saffe's Bat-Chats followed soon after by Auzzi's Super Conqueror. Having lost two tanks and control of the outer edges of the map it was game over from there for the Skorpions. In game two both teams played well but the fights the Skorpions took just came out that little bit better for them, getting them the win while Russian made up for getting caught out early in game one by doing almost 4K damage in his Bat-chat.
Moving onto Mines, game three was over in a flash as both teams raced for the hill and battled it out for control. Returned going down to the Skorpions CS-63's was the game changer and while Napalmer may have over committed with a ram into Saffe it was still a two for one trade and they had control of the hill so the Skorpions went up 2:1. The Final Mines battle was a messy one in the beginning where it felt like there were a lot of opportunities for the Skorpions to get an extra shot but couldn't and it seemed to cost them in the end with the Archers picking up a close defensive win.
The final tiebreaker game took us back to Ghost Town where the Skorpions pulled through to get the win with some good brawling and bleed while the Archers struggled to put bleed back onto the Skorpions. Ultimately this costed the Archers heavilly when push came to shove.
CLIP A - DRIFT KING SAFFE
Match 2: Action X v Conquerors 3:1

Action X got off to a convincing start on Prokhorovka as Val and ShankyPants farmed up in their STB-1s on the Conqueror's push. The game was pretty much over before it even began and Action X was able to clean up without losing a single tank. The Conquerors made up for their short lived performance in game one by dragging out the next game for all eight minutes with Action X shooting themselves in the foot by bringing two Super Conquerors. They just didn't have the speed to finish things off and the Conquerors were able to sneak a defensive victory over the line.
Over to Ghost Town the Conquerors were looking good as they got their tanks into position on the cap and the timer started getting down low but things quickly fell apart as Bluey was caught out by CJ and the resets started coming through from Zanin. The Conquerors seemed to lose cohesion and split off into three different fights that didn't go well for them and their attacking side run was done. Action X were up next to attack and they did a great job. Their focus fire, understanding of what tanks to bring and the juggling of their HP saw them pick up an important win for them at this point in the season.
CLIP B - HP HARMONY
Match 3: Matildas v Panthers 3:2

The Matildas raised a few eyebrows in their attacking run on Ghost Town, running four autoloaders with two 50 Bs and two Bat-Chats along with a Super Conqueror in a play that could have easily gone very wrong. The Matildas seemed to have a plan though because it paid off, baiting the Panthers in enough and getting enough damage out before committing to a push and out trading the Panthers heavier tanks. In game two the Panthers looked like they were in a decent position on the two flag but after a reset from Saxon they committed to a push that did not go well. Driving straight into Whippet's Foch B they were annilated while Bailes somehow managed to rack up 4K of damage in his T-100 LT.
Moving onto Tundra the teams brawled it out in the train tracks until we were left with an awkward one v one between Bolagnaise and Twit. Both players circled each other desperately trying to knock the other out but neither seemed to be able to land their shots and after one final missed shot from Bolagnaise, Twit was able to finish him off causing two of the three casters to storm off camera. Despite this Bolagnaise still finished with a massive 5.9K of damage, the highest yet in season three. The Panthers played excellently in the final Tundra match, timing a perfect push into the Matildas to knock out both Saxon and arty_noob before Bolagnaise was forced to hightail it out of there. With that we were into overtime.
Back to another Ghost Town tiebreaker the teams fought a close game but the Matildas autoloaders were once again able to isolate targets and find some good positioning to come away with the series win.
CLIP C - BOL MOMENT
Match 4: Sentinels v Bulldogs 4:0
Finally we had the Sentinels v Bulldogs on, you guessed it, Ghost Town! The Sentinels made things look easy in game one with an interesting strategy that saw Rainbow driving his IS-7 straight at MadHouse in the hills. MadHouse narrowly escaped but had lost three quarters of is HP and given nothing back in return. From there the Seninels were able to find the overmatches in the town and isolate the Bulldogs tanks coming away with a convincing win. On attack the Sentinels looked like they had had the Bulldogs number once again. Getting some good bleed onto poor old MadHouse again early on in the match and then fighting their way onto the two flag, winning the important brawls and digging in to run down the cap timer.
On Prokhorovka the Bulldogs didn't fare much better with Madhouse once again finding himself without three quarters of his HP early on in the game and eventually going down, making the Bulldogs prospects of an attacking side win very slim. Despite this the Bulldogs put up a good fight, they just never found the decisive play that was needed to pull off an attacking side win on a map like Prokhorovka. The final battle of the night was very comprehensive for the Sentinels. Even though they took some heavy bleed early on, they were able to stay alive and take the Bulldogs guns out of the game, finishing them off with a cap win for a 4:0 sweep.
CLIP D - RAINBOW ASSASSINATED
Week One Leaderboard
The Sentinels are top of the table followed by the Skorpions, both of whom have secured their playoff spots. Only one more week of the regular season is left to go so we're excited to see who will be joining them in the two remaining playoff spots.
Week Seven Lineup
Here are the matches for this Friday the 22nd, starting at 7:00 PM UTC+10 over at our World of Tanks ANZ Twitch Channel! Hosted by Ben "Sandman" Kevin "KaRath" Zhu and Jordan "Elfish" Mays.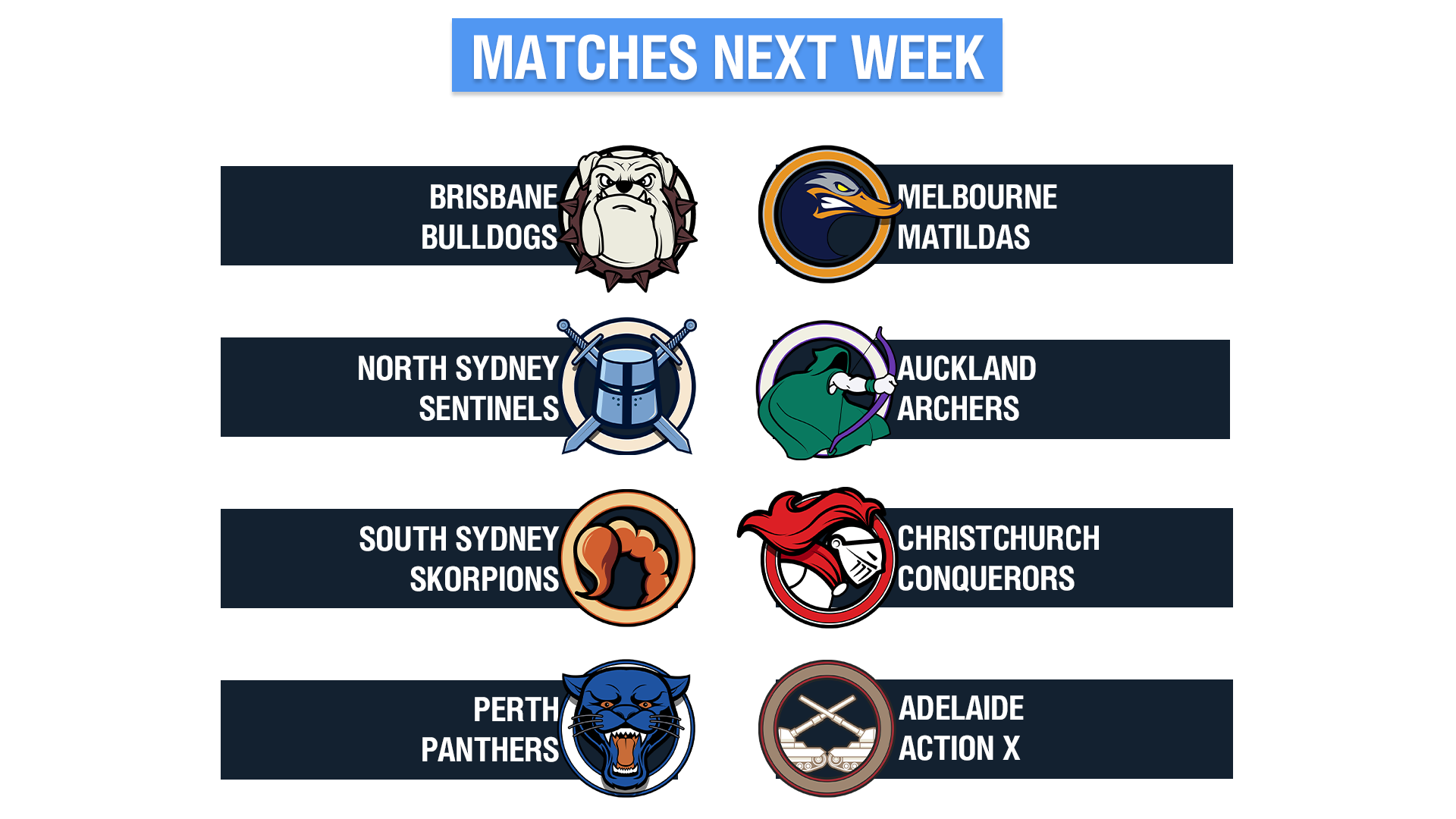 ANZPL Fantasy League
For our avid ANZFL fans, here is what the best performing team of five for week five was.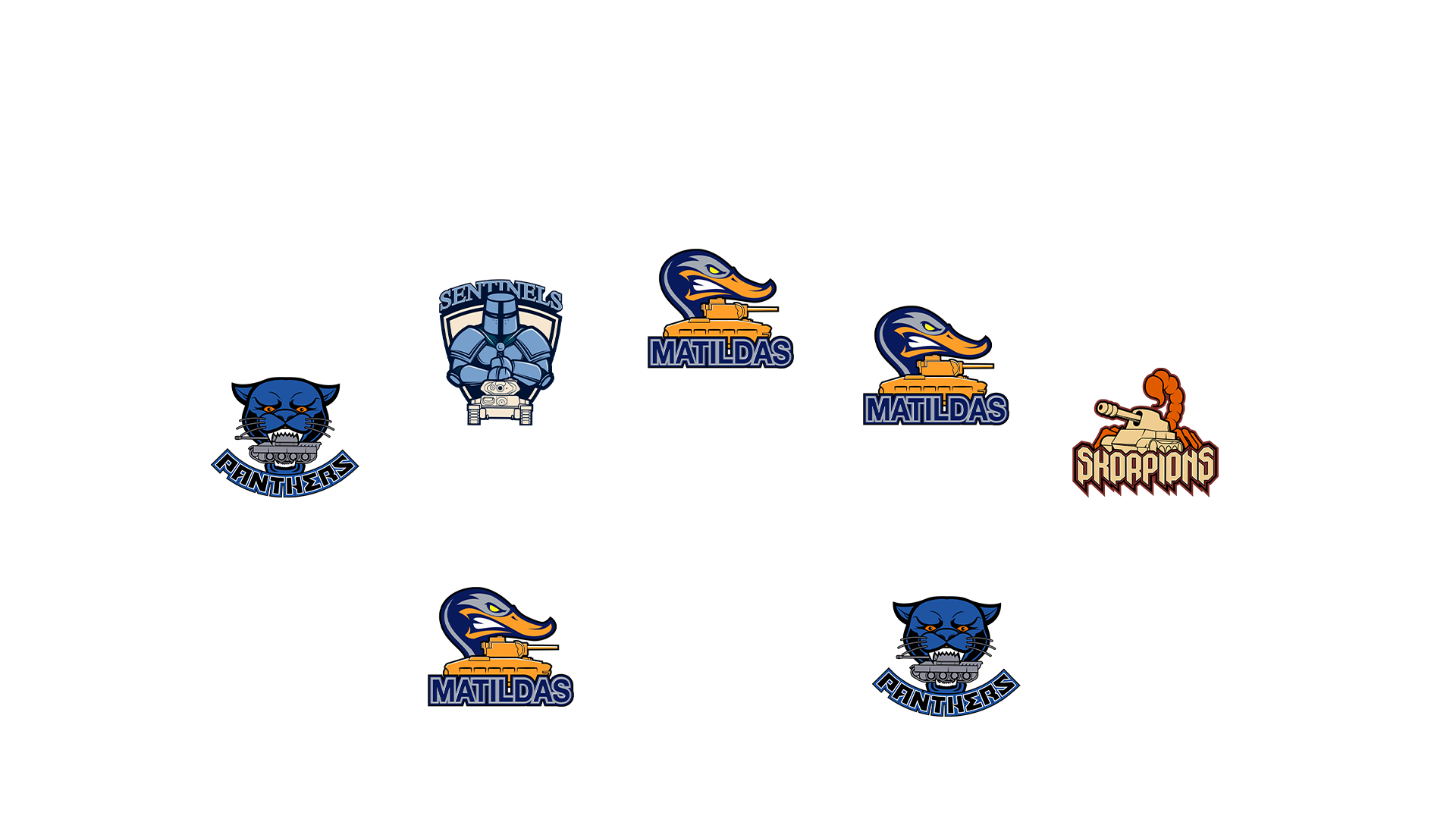 HotShot Competition
Don't forget to cast your vote on this week's Hot Shot!