Note: Issues with the Straw challenge has been fixed. Tracking progress for the first day was affected. As compensation, the challenge will be extended to end one day later on 8 August, 2022.
Commanders,
Who's up for earning Gold rewards? The WG Challenge is back with its August edition! Rank as high as you can on each challenge leaderboard to get the best possible reward. Each challenge has varying conditions and Gold rewards.
For August, join the Straw, Sticks, and/or Bricks challenges, rank within 9th place amongst participants by average XP earned and you will win 250 - 2,000.
Players will need to participate in each challenge they wish to join and can sign up for as many challenges as they wish.
---
Don't forget to look out for challenges from Community Contributors as well!
How to Join
Go to challenge-asia.wargaming.net to view all challenges.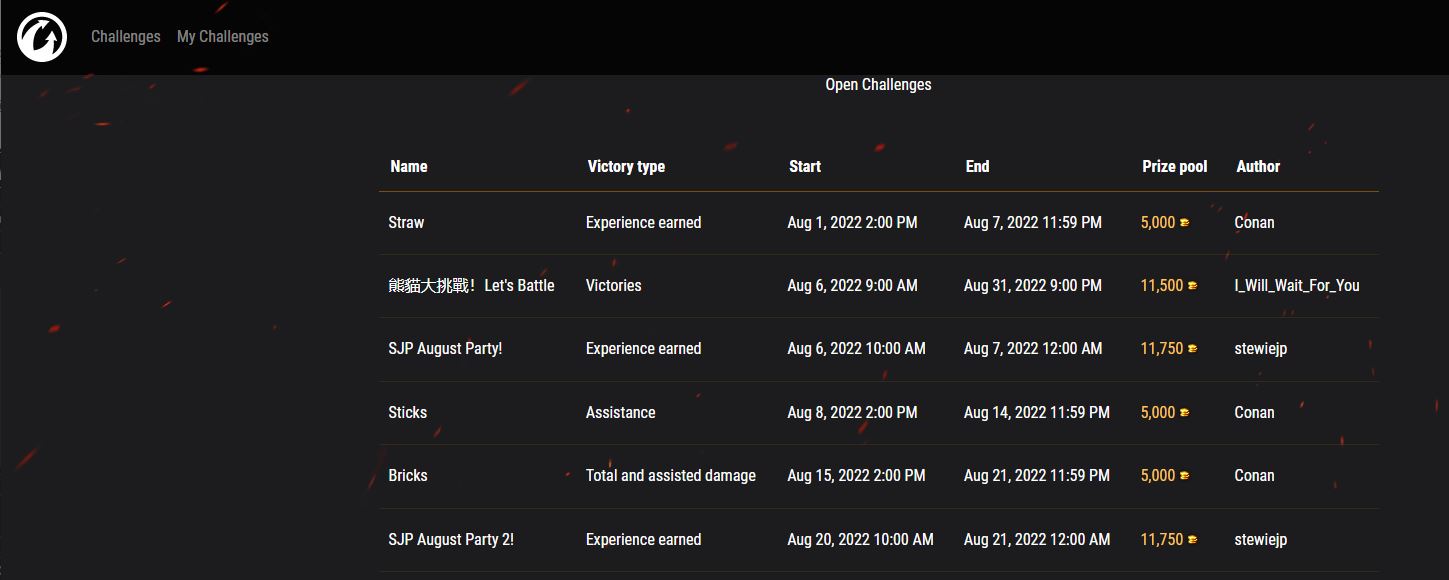 Select your challenge and click the "JOIN" button!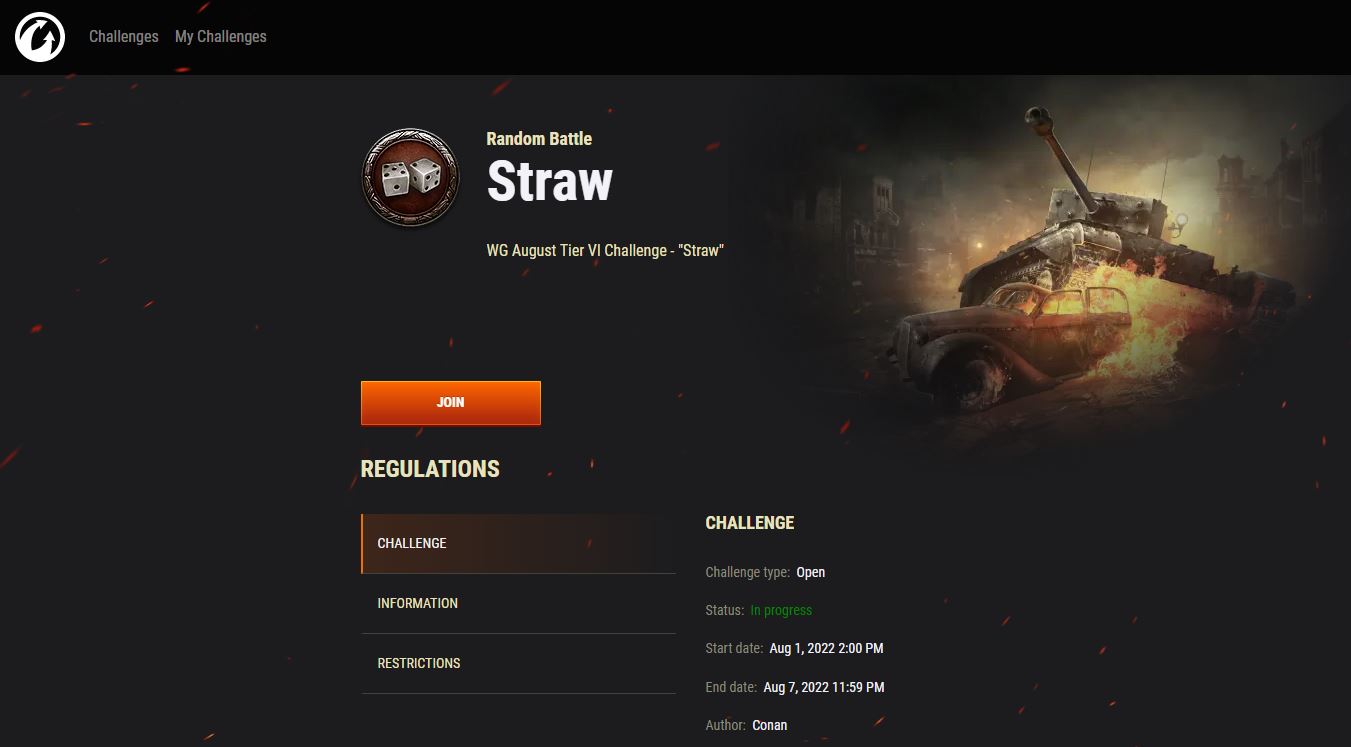 Scroll down to check your progress on the Prize Pool and leaderboard.


Players can stop participating at any time.