Tetrarch
Type 97 Te-Ke
T-28E with F-30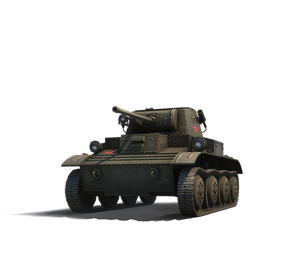 What's Hot

Excellent penetration

Great acceleration and top speed

Good hull and turret traverse

What's Not

Small HP pool

Poor armour

Short view range

Low ammo capacity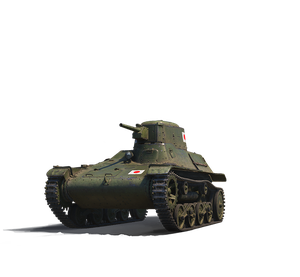 What's Hot

One of the best guns on a Tier II Light Tank.

The 37 mm gun deals 45/45/60 Damage.

Good gun depression and accuracy.

Hills and ridges can give you an advantage.

Small turret profile.

Frustrates enemies easily with missed shots and wasted ammo.

Superior view range

allows you to keep enemies on your radar.

What's Not

Armour is thin.

It's 12mm at its thickest in the front hull and turret.

Weak engine.

It won't reach its top speed of 42km/h quickly. A good exit plan will prevent your vehicle from early destruction.

Slow-turning turret.

Beware of enemy flankers.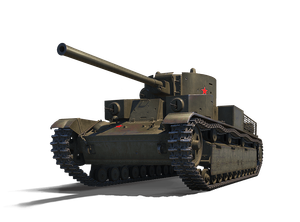 What's Hot

High damage per minute for Tier V

Good penetration

Good rate of fire

Stronger armour than

IV

T-28

Great ammo capacity

What's Not

Lower power-to-weight ratio, and thus weaker acceleration than IV T-28

Poor camo values

Improved armour is not particularly tough
Long aim time
Short radio range
---
[Premium Shop] Collector's Gem: Tetrarch, Type 97 Te-Ke, T-28E w/ F-30
Event Period: 06 June (Wednesday) @ 14:00 UTC+8 - 13 June (Wednesday) @ 14:00 UTC+8

I'll Take Them All - Collectors (USD 60.28)

T-28E with F-30 - Collectors (USD 28.40)

Type 97 Te-Ke - Collectors (USD 21.24)

Tetrarch - Collectors (USD 21.24)