Cromwell B
M4A3E8 Fury
TOG II*
T-34 Shielded
Pz.Kpfw. B2 740 (f)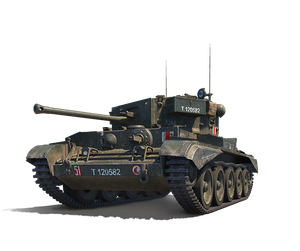 Nation:

U.K.

Tier:

VI
Type:

Medium Tank
What's Hot

Excellent acceleration: excellent flanker

Retains speed better than

regular Cromwell

Fast-loading main gun
Good penetration
Good gun depression (except over the rear)
Excellent credit earner
100% crew comes with free Brothers in Arms Skill
Excellent British medium tank crew trainer

What's Not

Lower accuracy on turret rotation than regular Cromwell
Weak armour
Ammo rack gets damaged easily
No gun depression over the rear of the tank
Gun not reliable at long distance
Cannot mount Vertical Stabilizer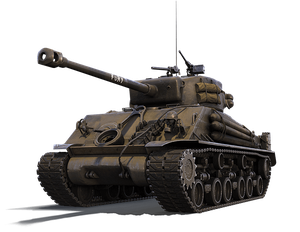 Nation:

U.S.A

Tier:

VI
Type:

Medium Tank
What's Hot:

High damage per minute
Good mobility across all terrain
Good gun dispersion on the move
Can equip vertical stabiliser for greater accuracy
Special crew from the movie Fury

What's Not:

Low penetration and damage per shot
Average accuracy
Large target; easy to hit
Lacks acceleration to flank enemy tanks quickly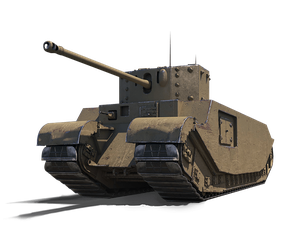 Nation:

U.K.

Tier:

VI
Type:

Heavy Tank
What's Hot

Capable of penetrating and damaging most tanks.

Fantastic HP Pool: Somebody wants to trade damage? Bring it on!

Side armour is decent when angled well

What's Not

Slowest tank in the game: your patience will pay off when the TOG II* reaches the heat of battle.

Huge size makes the Tog II* an easy target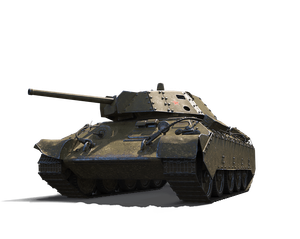 Nation:

U.S.S.R

Tier:

V
Type:

Medium Tank
What's Hot:

High damage per minute due to fast reload time

Fast aim time

High shell velocity; hits targets easily

More survivable than the T-34

thanks to higher HP

Comes with a unique Kursk Style

What's Not:

Travel with allies who can protect your weaker sides.
Measure your risk when dealing damage - this vehicle is not a long-range hero but can deal damage well from mid-range.

Lower power-to-weight ratio than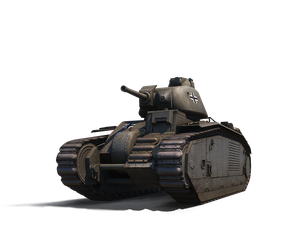 Nation:

Germany

Tier:

IV
Type:

Heavy Tank
What's Hot

High ammo capacity

Fast aim-time

Good rate of fire

Good gun depression

Good mobility

What's Not

The fun of surviving in this vehicle is dodging enemy fire because its armour can be easily penetrated.

Get good at finding enemy weak spots. If standard penetration is not effective, switch to APCR when facing thick armour.
[Premium Shop] Father's Day Tank Sales
Sale Period: 14 June, 2019 (Friday) @ 14:00 UTC+8 to 21 June, 2019 (Friday) @ 14:00 UTC+8
Click on the bundle names below to display more information. Remember to log in on the Premium Shop to see all items on sale!
Cromwell B - Collector's Gem (USD 24.23)

Cromwell B - Best Buy (USD 40.33)

M4A3E8 Fury - Collector's Gem (USD 25.35)

M4A3E8 Fury - Best Buy (USD 39.85)

TOG II* - Collector's Gem (USD 16.31)

TOG II* - Best Buy (USD 29.39)

T-34E - Collector's Gem (USD 27.77)

T-34E - Best Buy (USD 50.37)

Pz.Kpfw. B2 740 (f) - Collector's Gem (USD 17.84)

Pz.Kpfw. B2 740 (f) - Best Buy (USD 34.79)

x5 Experience - Standard (USD 11.25)

x5 Experience - Deluxe (USD 20.70)

x5 Experience - Supreme (USD 36.90)

Dream Come True (USD 59.00)