Mauerbrecher
leKpz M41 90mm
M4 Improved
AMX Canon d'assaut 105
T-34-85M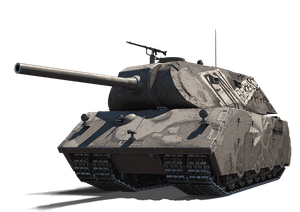 Nation:

Germany
Tier:

V

III
Type: Heavy Tank
What's Hot:

Good damage and gun handling for its tier
Super thick frontal turret armour.
Frontally-mounted turret makes it easier to make peek-a-boo shots
Ideal for crew training. Has 6 members as crew.

What's Not:

Long reload time will test your judgement skills on when to make the right shot.
If you want to brawl effectively, be aware of 3 frontal weak spots: Lower front plate, machinegun port, commander's cupola
Pick your enemies right - this tank's armour is easily penetrated by higher tiers.
Low mobility: Plan your course wisely!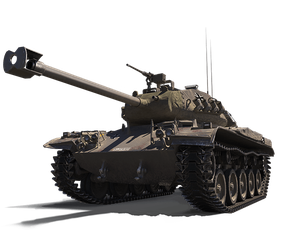 Nation:

Germany
Tier:

V

III
Type:

Light Tank
What's Hot:

Efficient damage dealer: Comes with high-penetration, high-damage HEP rounds; high HEAT penetration
Versatile: Has AP, HEAT, HEP ammo
Short aim time
Excellent top speed
Good damage per minute

What's Not:

Weak armour

Acceleration is somewhat lacking

Low shell velocity

Subpar camo values

Commander is radio operator as well - 1 injury will shut down both functions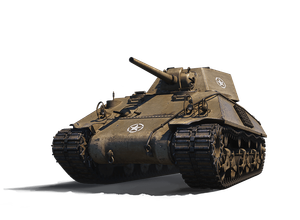 Nation:

U.S.A
Tier:

V

Type:

Medium Tank
What's Hot

Excellent flanker: high speed and manoeuvrability
Fast aim time
Sloped hull and turret armour harder to penetrate compared to M4 Sherman

What's Not

Gun is not sufficient for fighting heavily armoured tanks
Inaccurate gun, similar to M4 Sherman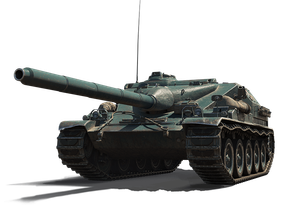 Nation:

France
Tier:

V

III
Type:

Tank Destroyer
What's Hot:

Excellent mobility

Good camo values

Good accuracy and aim time
High shell velocity

What's Not:

Gun has limited traverse: Must often move the hull to aim
Armour is not reliable, so avoid being shot

Low damage per minute - build up your strategy on how to use shots effectively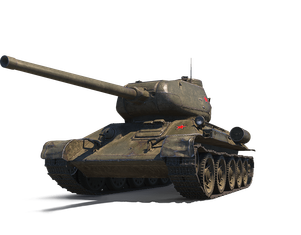 Nation:

U.S.S.R
Tier:

V

I
Type:

Medium Tank
What's Hot:

Sloped frontal armour is good at deflecting shots
High damage per minute: decent damage and high rate of fire
Suitable for training Russian MT crews

What's Not:

Low hull and turret traverse speeds

Modules are easily damaged
---
[Premium Shop] Fabulous Friday - 22 March
Event Period: 22 March, 2019 (Friday) @ 14:00 UTC+8 to 29 March, 2019 (Friday) @ 14:00 UTC+8

Click on the bundle names below to display more information.
VK 168.01 - Standard (USD 48.60)

VK 168.01 - Deluxe (USD 86.36)

VK 168.01 - Supreme (USD 117.50)

Mauerbrecher - Standard (USD 48.60)

Mauerbrecher - Deluxe (USD 86.36)

Mauerbrecher - Supreme (USD 117.50)

leKpz M 41 90 mm - Standard (USD 28.57)

leKpz M 41 90 mm - Deluxe (USD 59.22)

leKpz M 41 90 mm - Supreme (USD 94.46)

M4 Improved - Collectors (USD 15.27)

M4 Improved - Deluxe (USD 33.00)

AMX Canon d'assaut 105 - Deluxe (USD 61.37)

AMX Canon d'assaut 105 - Supreme (USD 88.92)

T-34-85M PowerPack (USD 22.04)