Tank Commanders,
Two metal beasts from the east are ready to fight your battles. The STA-2 from Japan and the WZ-111 from China. Find out which tank suits you best in the "Featured Premium Tanks" section below!
---
Event Start: 11 March, 2016 (Friday) @ 14:00 UTC+8 (06:00 UTC)

Event End: 18 March, 2016 (Friday) @ 14:00 UTC+8 (06:00 UTC)
---
Package Name


Tier VIII of the Week:

STA-2

Package Contents
STA-2
1 Garage Slot

1,250


Value in Gold
8,950

Price


USD

32.21

Package Name




WZ-111 Premium Pack

Package Contents
WZ-111
1 Garage Slot
1 Month Premium

2,500

Value in Gold
17,550

Price


USD 70

.00

Enjoy a 30% discount on the following tank
Type 64
---
Featured Premium Tanks
Type 64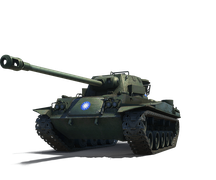 The Type 64 is a Tier 6 Chinese Light Tank.
Its top speed at 72km/hr and excellent signal range makes it a great scout. This tank is able to run circles even around light tanks, so use the manoeuvrability to your advantage.
Be careful, though. The Type 64 has extremely thin armour on the front, sides, and rear. One of the best defence strategies is to keep moving and avoid getting hit. Target enemies with weaker armour if you wish to reap a few kills.
STA-2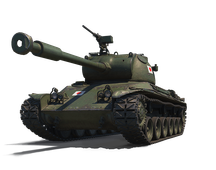 Good damage per minute is in your cards if you're riding the STA-2. This vehicle is a Tier 8 Japanese vehicle. It makes an incredible sniper. While it has an above average HP for its tier, you will still need to be cautious when soaking up damage due to the tank's low armour values. For best results, work in a team with other tanks with better armour.
WZ-111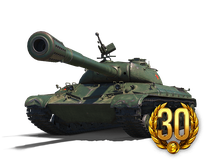 The WZ-111 is a tier 8 heavy tank from the China tech tree. It has a powerful gun that can wipe out nearly any tank when HEAT ammo is used. This tank has strong frontal armour, so nobody will really want to confront this tough guy directly. Be sure to team up with others who can watch your sides and back while you take out enemy forces.
---
Purchase these deals for yourself or as gifts for your friends. Please refer to the Premium Shop Guide for information on how to use it.