Tank Commanders,
What do you know? Our allies from France and the USA sent some blue prints over. We brought them to production straight away and this is what we got - the FCM 50t and the T1E6. A heavy tank and a light tank!
Find out more about the packages and vehicles below.
---
Event Start: 04 March, 2016 (Friday) @ 14:00 UTC+8 (06:00 UTC)

Event End: 11 March, 2016 (Friday) @ 14:00 UTC+8 (06:00 UTC)
---
Package Name




Tier VIII of the Week: FCM 50t

Package Contents
FCM 50t
1 Garage Slot

2,500


Value in Gold
14,700

Price


USD

50.18

Package Name




T1E6 Gold Pack

Package Contents
T1E6
1 Garage Slot

5,000

Value in Gold
6,050

Price


USD 21

.24
---
Featured Premium Tanks
FCM 50t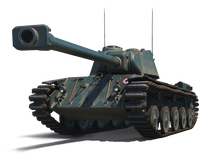 Take the FCM 50t if you're looking for a French tank that can aid your transition from medium to heavy tanks. This Tier VIII heavy runs at a maximum speed of 51km/h and can provide you with the familiarity of a medium tank's speed. On the plus side, it has a decent gun that penetrates 159-265mm of armour. The tank can put up a good fight with excellent aim time, accuracy, and reload time.
One of the tank's drawbacks is its low damage for its tier. The large size makes the tank bad at performing sneak attacks or taking cover.
T1E6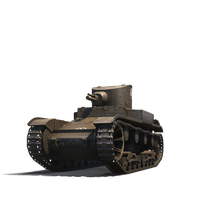 The T1E6 is a tier 2 American premium light tank. It has a great max speed (48km/hr) and rate of fire (42.86r/m). So, hit-and-run strategies work best for this tank.
Like most light tanks, the T1E6 has weak armor. This tank has a bad view range, so it does not perform well as a scout. For best results, team up with tanks that have stronger armor so you can utilize the T1E6's firing speed.
---
Purchase these deals for yourself or as gifts for your friends. Please refer to the Premium Shop Guide for information on how to use it.