Tank Commanders,
Love the rush of being at the center of attention? You'll probably enjoy the thrill of using medium tanks. The latest Premium Medium tank you can find in the store is the AC4 Experimental - an Australian Cruiser, just like the popular Sentinel!
Using the AC4 Experimental gives you the power of good damage and mobility. Have fun with this tank if you're looking to build your skills in utilizing medium tanks.
Read more about the AC4 Experimental in the "Featured Premium Tanks" section below.
---
Event Start: 03 June, 2016 (Friday) @ 14:00 UTC+8 (06:00 UTC)
---
Package Name




AC4 Lite Bundle

Package Contents
AC4 Experimental (with 100% Crew)
1 Garage Slot
Special AUS camo
Special emblems
5 Personal Reserves: +100% Crew EXP (2 hours)

2,500

Value in Gold
6,600

Price


USD

26.74

Package Name




AC1 Sentinel

Package Contents
AC1 Sentinel
1 Garage Slot
Special AUS customization

1,200

Value in Gold
2,700

Price


USD 10.00
Featured Premium Tanks
AC4 Experimental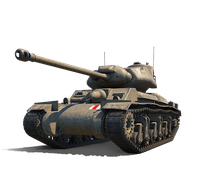 The AC 4 Experimental is a Tier VI British Premium medium that has above average speed and HP. It deals damage well, but takes time to reload, so calculate your moves carefully. The "AC" in its name stands for "Australian Cruiser". As its name suggests, it was built for speed to get to key locations quickly. For this tank, speed is armour. Utilize your driving skills to avoid damage.
AC1 Sentinel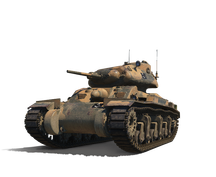 The Sentinel tank was a cruiser tank designed in Australia in World War II in response to the war in Europe, and to the threat of Japan expanding the war to the Pacific or even a feared Japanese invasion of Australia. It was the first tank to be built with a hull cast as a single piece, and the only tank to be produced in quantity in Australia. The few Sentinels that were built never saw action as Australia's armoured divisions had been equipped by that time with British and American tanks.
---
Purchase these deals for yourself or as gifts for your friends. Please refer to the Premium Shop Guide for information on how to use it.