In light of the technical difficulties experienced by players, this event has been extended until April 2 at 23:59 UTC+8. Don't miss your chance to enjoy Tier I Advances for a little longer, Commanders!
Happy April 1, Commanders!
Today is normally filled with rampant silliness and jovial antics, and who doesn't like that? But strap in and sit tight–this is no April Fools' joke!
Instead of the usual Tier X Advances, Tier I Advances will be available on the Clan Battles tab until the end of today, April 1 at 23:59 UTC+8. Advances will be available at the following timings:
19:00, 20:00 and 21:00 UTC+11 on the ANZ server
20:00, 21:00, 22:00 and 23:00 UTC+8 on the HK server
That's right! Welcome to the ultimate test to confirm what we knew already–Tier I is best for competitive modes. Depending on how the test goes, there's a chance we'll switch Clan Wars and monthly tournaments to Tier I only too, so stay tuned for more updates.
If you're new to the mode, check out the guide below.
---
Say Hello To Tier I Advances
It's high time we gave the amazing Tier I tanks that thrill us with frenzied epic battles their due recognition. Every player is familiar with the starting tier, and while some may be able to master Tier X vehicles, not everyone can handle a Tier I brute and dominate the combat arena.
Step back from your honed heavies and tactical tank destroyers, and take command of merciless machines. Lift up the hatch, jump into the Commander's seat and prove your prowess with these mighty vehicles, including the best tank in the galaxy–the

I
MS-1 !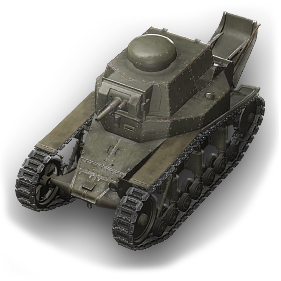 Don't fret, the mode will still be played in the 15v15 format on the regular maps for this mode. Just make sure to keep the peace among your teammates as you lose coordination in Tier I Random Battles! Give your teammates a break even if they falter early!
The Advance mode is a series of battles between two clan detachments on bridgeheads. The ultimate aim is to capture all enemy Lines and the Citadel.
To fight in an Advance, clans create detachments and choose bridgeheads. Opponents are matched by player skill. If there are no clans of equal skill in the queue, your enemy is selected at random and could be stronger or weaker than you.
Advances follow the rules below:
Vehicle tier: Typically Tier X, although Tier Is will be battling it out on April 1, 2021

Players in a detachment:

13–15
Maximum number of legionnaires: 7
Battle type: Standard battle
Single battle duration: Up to 10 minutes
Advance duration: Up to 56 minutes
Please note that the Stronghold Elo Rating will be disabled until 1 April 23:59 UTC+8.
Roll out and fall out!