Tank Commanders,
On July 9, you will find a global update of the Clan portal. The Clan page will be updated with more useful information and statistics!
What will be changed?
New Clan page: all basic statistics are now at your fingertips!
Redesigned personnel record: detailed statistics for each player added.
Calendar: you can see upcoming Strongholds battles and battles on Global map.
… and much more.
New Clan Page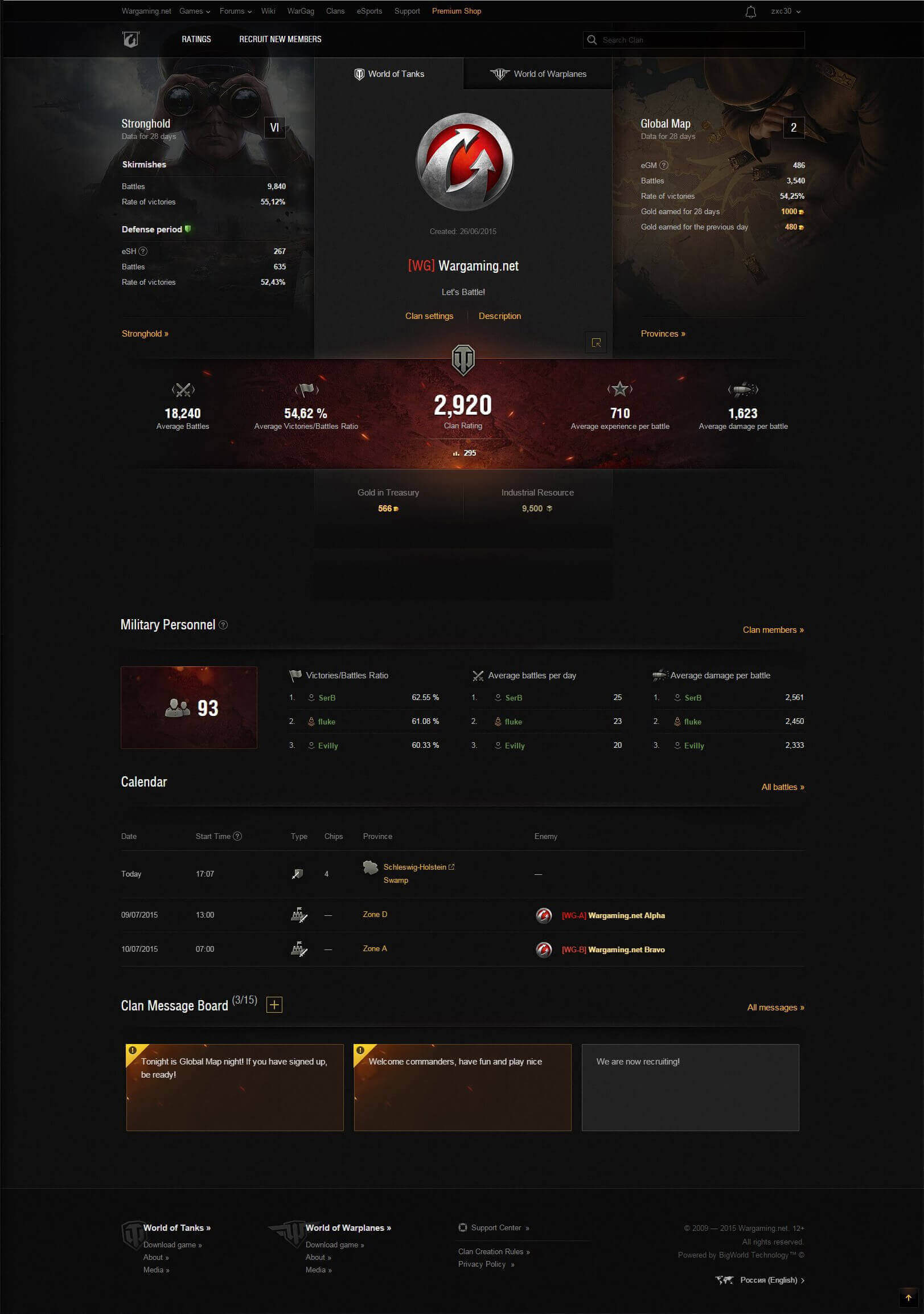 On the Clan page you could see all the important information about your clan's achievements.
Clan Statistics
This section contains information about progress and clan activities in Strongholds and on the Global map.
Personnel Record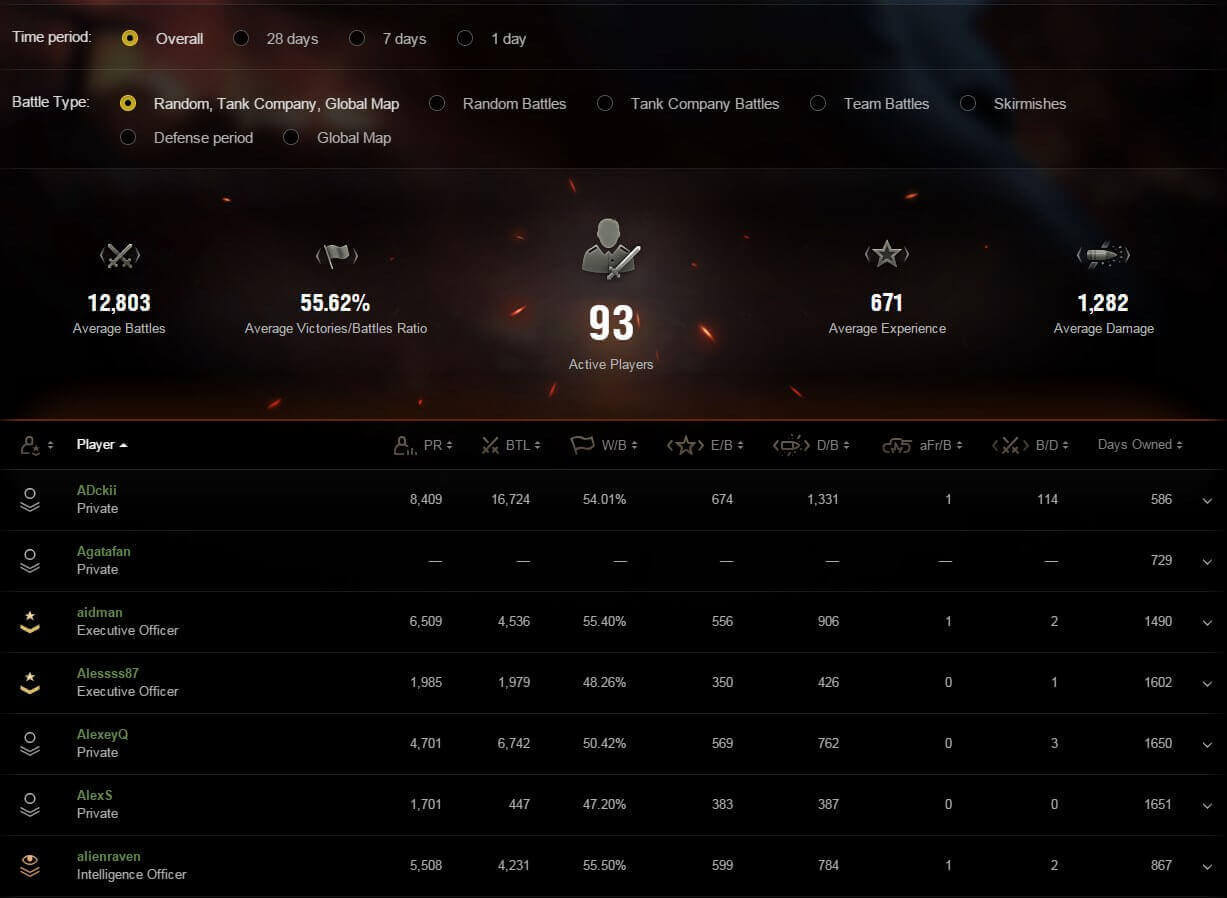 It is now more convenient to view a list of personnel. Compare players' statistics within the clan!
Added online status display of players: if the player is in the game client, his nickname is highlighted in green (only authorized clan members can see online status of the player).
Also, you can now view clan players' statistics in each game mode separately, and select a time interval for which this information is displayed.
Detailed player statistics
When you select a player you will see detailed statistics and the date of last played battle. The detailed statistics shows all vehicles the player has used in battles with main characteristics.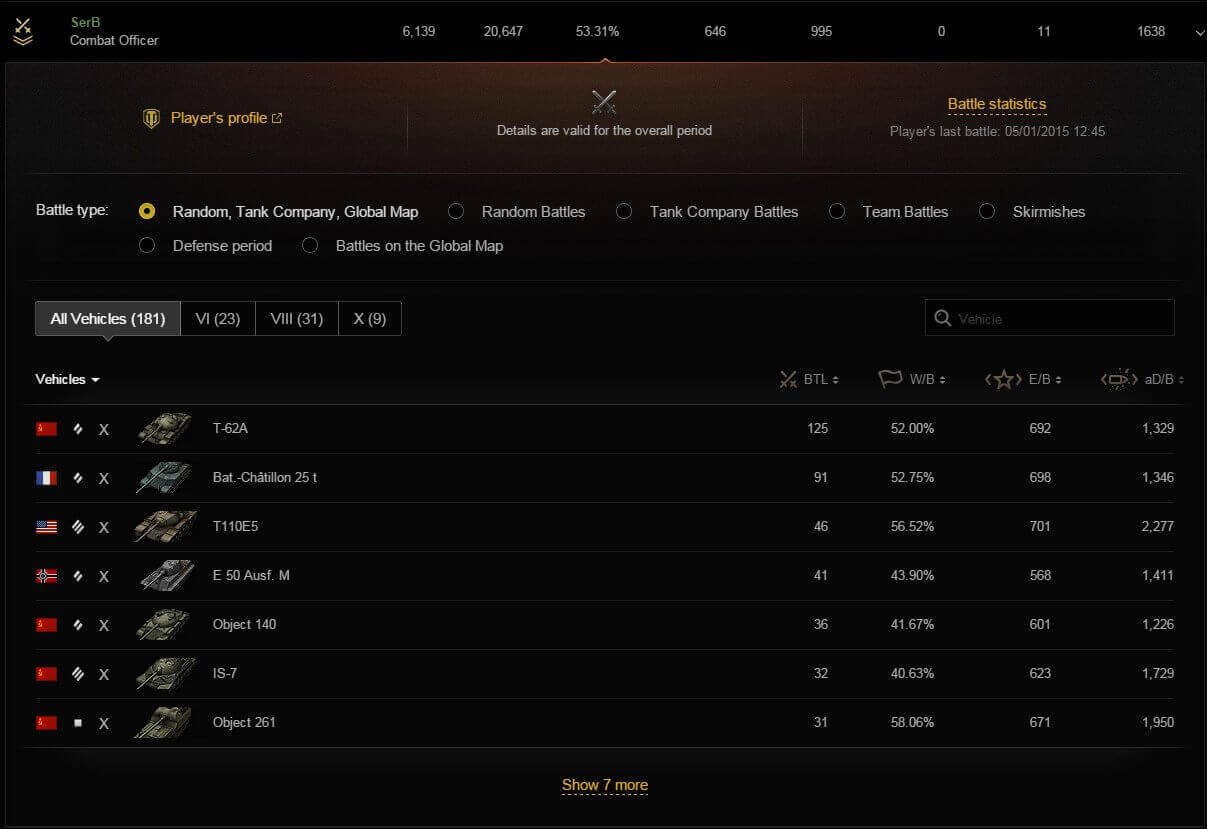 When you click on "Battle Statistics", you will see player achievements in each battle type throughout the account's lifetime.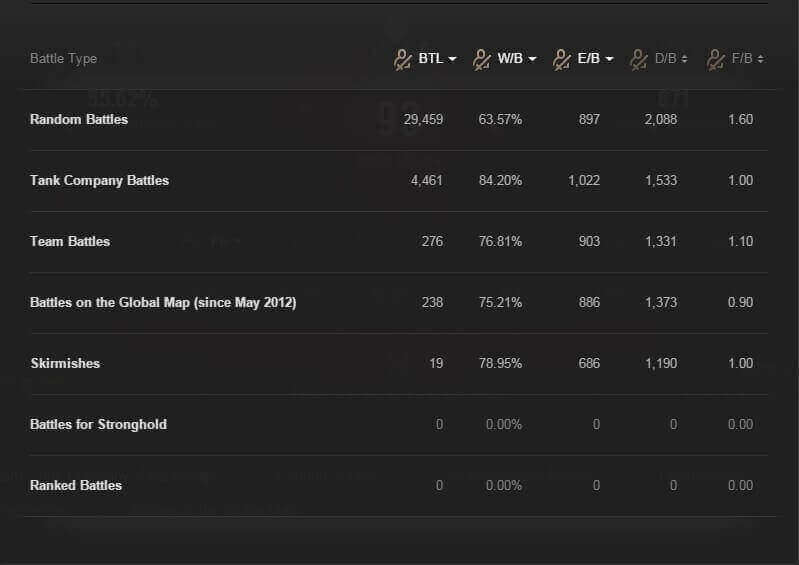 Other changes
New navigation panel that contains all the basic links that will help you obtain detailed information about the clan quickly and easily.
Displaying top 3 best players of the clan by winning percentage, number of fights per day, and average damage in random battles for the last 28 days.
Planned battles Calendar - the next clan battles in Strongholds and on the Global Map.
Visit the updated Clan Portal, compare stats, choose the clans you want to join and participate in clan battles!