Many heated battles were fought, but here at the end of the Metal Wars Global Map event, only one clan may ascend the steel throne. Congratulations to...
Claim Your Rewards
It's now time to select your rewards with the Fame Points you've earned in the event. The exchange option will be available on the clan dashboard any time until 31 July, 04:59 UTC +8, so don't miss it!
Here are the available rewards: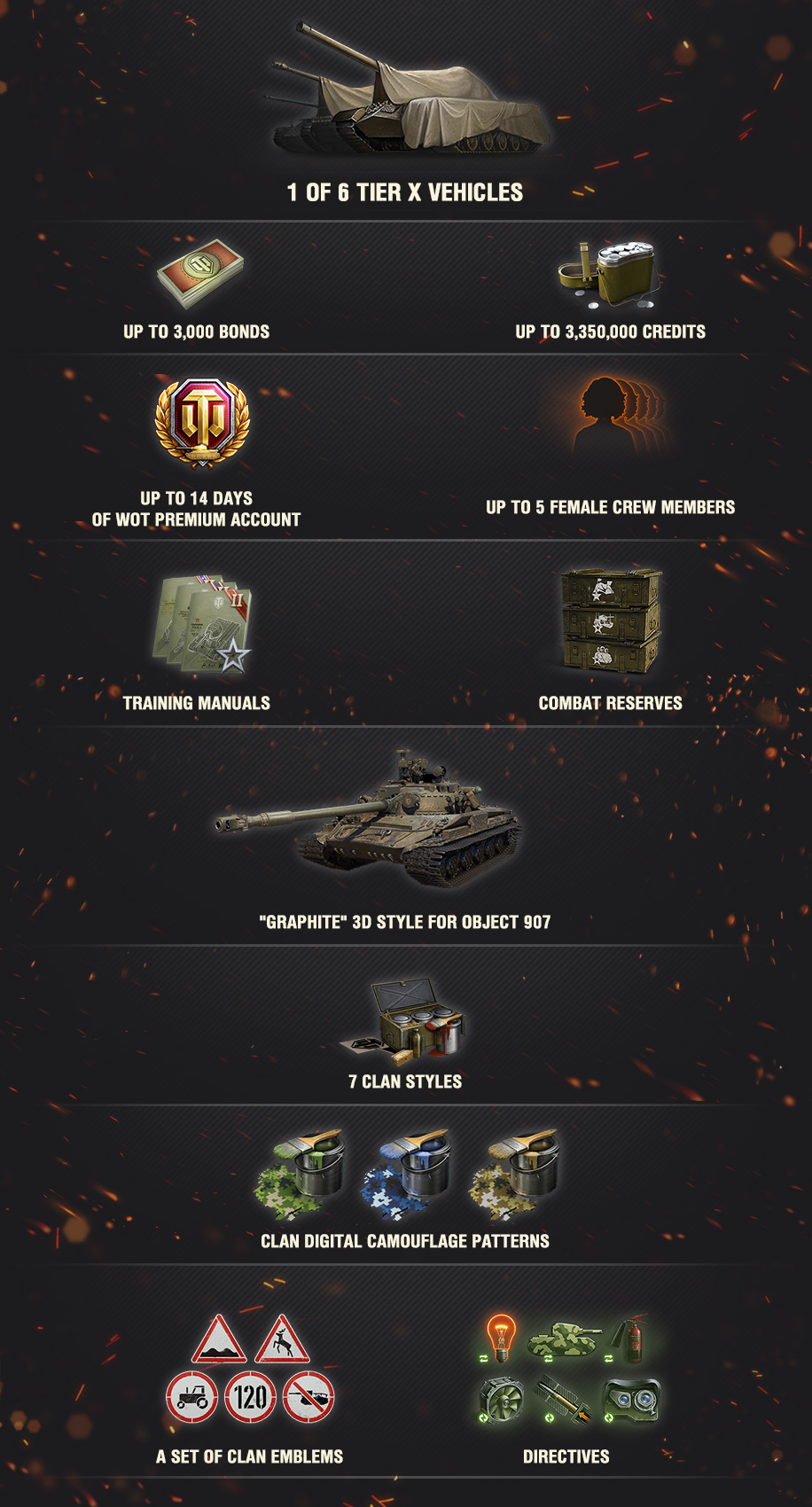 The amount of Fame Points required to redeem a reward vehicle will be equivalent to the amount earned by the player ranked 1,175th on the Personal Leaderboard. Otherwise, you can bid for one in the Bond Auction before 31 July 05:00 UTC +8.
The Workshop will also remain functional until the end of the same period, after which all unused Resources will be removed. Assembled vehicles will be credited to players within a few days after the Bond Auction results are finalised.
Check out the event regulations page for more detailed information:
Let's Play Fair!
As part of our continued efforts to keep our game clean and fair, we will be penalizing 81 accounts and removing them from the Metal Wars Leaderboard. 61 of these accounts will receive their first warning, and 20 will be banned permanently. We have also punished players who have violated Clan Wars rules, and Clans with a large number of such cases have been disqualified.
Please take a moment to review our Fair Play Policy and the official Clan Wars rules for your reference in future events:
We hope you enjoyed this event and look forward to seeing you back on the battlefield soon!