Last month's Dawn of Industry Global Map event was delayed due to potential external technical issues, but it's now back and ready to rumble! Prepare for epic battles, grand tactics, and exciting rewards including clan-exclusive Premium tanks, Bonds, and a unique new 3D style for the

X
Object 907 , Graphite!
The Global Map is currently frozen, but you can already start crafting your strategies and viewing the brand-new Workshop and Experimental Modules on your Clan Dashboard. Assembling each component or Premium tank in the Workshop will take a considerable amount of time, though, so be sure to plan ahead!
IMPORTANT: Please be aware that once mounted, you will not be able to demount Experimental Modules, or utilize them outside of the event. For more information on Experimental Modules, please refer to the Event Regulations page.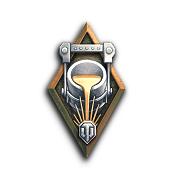 Event Period:
13 February 2020, 05:00 UTC +8 – 24 February 2020, 05:00 UTC +8
Key Changes
The full list of features and rewards announced in the previous article will remain relevant for this event, with a few updates.
To thank you for your patience, we've decided to add an additional 100 vehicles to the prize pool. This means that

players ranked 1500 or higher

in the Alley of Fame will be able to redeem the following reward vehicles for their earned Fame Points:

Therefore, the cost of reward vehicles will now be based on the number of Fame Points earned by the player in position 1500 +

4,000

Bonds.
The top clan emerging from the Dawn of Industry event will be invited to play a special online showmatch with North America on

8 March

.
We appreciate your continued understanding and look forward to your keen participation in this new event. Prepare for industrialization and do your best on the battlefield!