Commanders!
The Global Map Confrontation event may have ended, but the clash continues with the upcoming Clan Showdown tournament! All clans are welcome to try their luck in the open Qualifiers, after which they'll have a chance to face off against the top two clans from the Confrontation leaderboard, IMPCT and LEM0N, in the Group Stage.
Lots of gold, bonds, and exclusive clan styles and badges are up for grabs, so don't miss your chance to register and best your rivals in combat!
General Information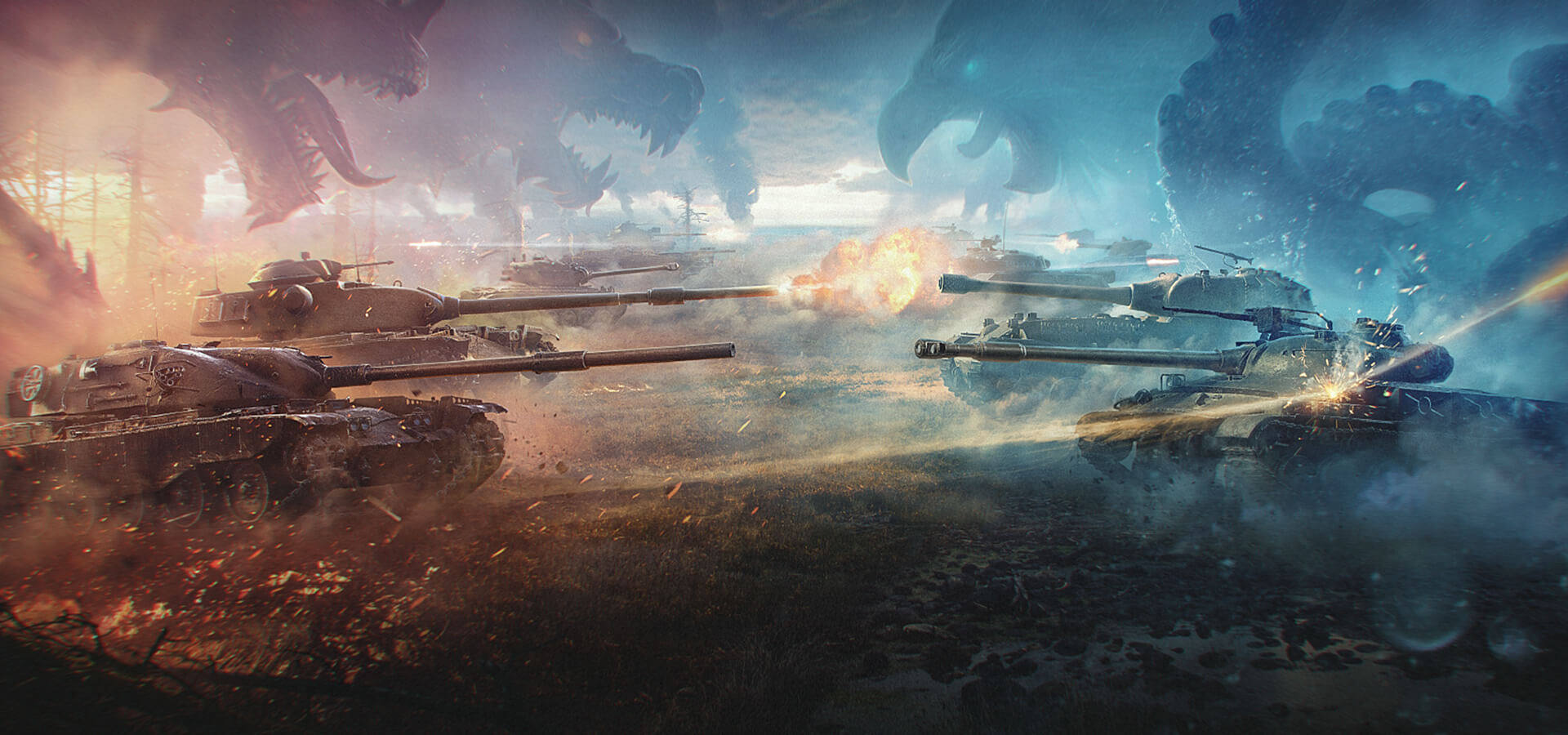 Registration Ends:

March 4, 23:59 UTC+8

Server: HK only
Date & Time:

Qualifiers (Single Elimination BO5):

March 5, 14:00 - 18:00 UTC+8

Group Stage (Round-robin BO5):

March 6, 14:00 - 18:00 UTC+8

Playoffs (Double Elimination – Upper bracket BO7, lower bracket BO5):

March 12 & 13, 14:00 - 18:00 UTC+8

Tier Points: 150 (Tier X tanks only)
Team Roster:

15 players (each clan may only enter 1 team of up to 100 players and no Legionnaires; only existing clan members at the point of registration will be permitted)

Vehicle Limitations: Tech Tree and Collectors' Vehicles only
Game Mode: Attack/Defense on a Standard map (according to the landing rules on the Global Map)
Fog of War: Off
Match Time: 10 minutes
Tournament structure may be revised as necessary according to the number of participants.
Rewards
| RANKING | GOLD (CLAN) | BONDS (CLAN) | Style (Player) | BADGE (Player) |
| --- | --- | --- | --- | --- |
| 1st | 180,000 | 45,000 | 1x Legend of Clan Tournaments Style (Gold) | Tournament Gold |
| 2nd | 120,000 | 30,000 | 1x Participant of Clan Tournaments Style (Silver) | Tournament Silver |
| 3rd | 80,000 | 20,000 | 1x Participant of Clan Tournaments Style (Silver) | Tournament Bronze |
| 4th | 60,000 | 15,000 | 1x Participant of Clan Tournaments Style (Silver) | |
| 5th | 50,000 | 12,500 | 1x Participant of Clan Tournaments Style (Silver) | |
| 6th | 40,000 | 10,000 | 1x Participant of Clan Tournaments Style (Silver) | |
| 7th-8th | 30,000 | 7,500 | | |
Gold and bonds will be credited to the clan treasury.
NOTE: As the reigning tournament champions, winners will be able to display their tournament badges as marks of distinction next to their nicknames in battle, but only until the next clan tournament takes place. Be sure to join the next tournament if you'd like to retain them!
Special Clan Style Available: Fan of Clan Tournaments
Want to join in on the competitive fun? This special style will return to the in-game shop in its Base Edition (shown in the gallery above) for a limited period of time from March 1 - 13.
It can be applied to any tank and can be purchased for gold, so don't miss your chance to dress like a champion!
The Silver (Participant of Clan Tournaments) or Gold (Legend of Clan Tournaments) Edition styles can be earned as part of the rewards of this tournament.
Terms & Conditions
Expand
Please read this carefully before registration!
Players may only join 1 team at a time; a player who is already part of a team cannot join another team as a legionnaire. Account sharing is prohibited.

Strictly no requests for rematches due to team/player absence will be entertained, regardless of reason.

Rewards will only be given to players who have participated in at least 1 battle during the tournament.

Battle replays may be requested by Wargaming Asia staff at any time; please be sure to keep the 'Save Battle Replay' feature switched on at all times during the tournament.

Wargaming Asia may choose to terminate the contest/event or change/reassign the prize at any time without notice.

In addition, Wargaming Asia reserves the right to disqualify players who do not comply with official Wargaming rules and tournament regulations, or those who seek to abuse the mechanics of the tournament. Wargaming Asia may also spectate any tournament battles at its discretion.

Prizes will be credited within 2 weeks (10 working days) of the end of the tournament.
Collapse