Every point counts in the WGL APAC Season I 2016-2017 Gold Series! Meltdown and B-Gaming are in pretty good shape, each having scored 2 solid wins last week to put themselves a comfortable 6 points ahead of the competition at 2nd and 3rd place respectively. Unfortunately the same can't be said of The Coalition Zoo, whose 2 defeats saw them tumble from 2nd to 5th place. There's still time for them to make amends this week, though – be sure to watch and cheer your favourite teams on!
LIVE BROADCAST

The WGL APAC Season I 2016-2017 Gold Series
3 & 4 September 2016
Saturday & Sunday
14:00 UTC +8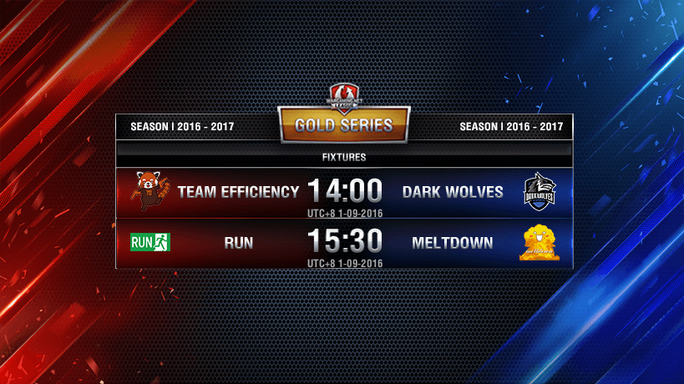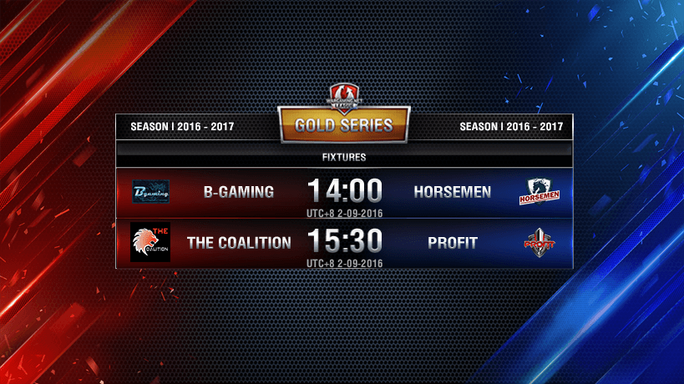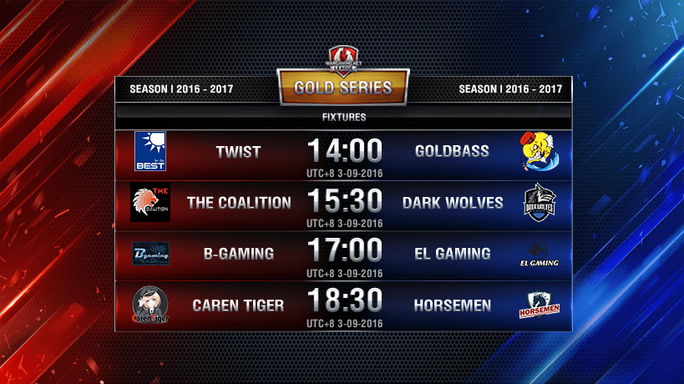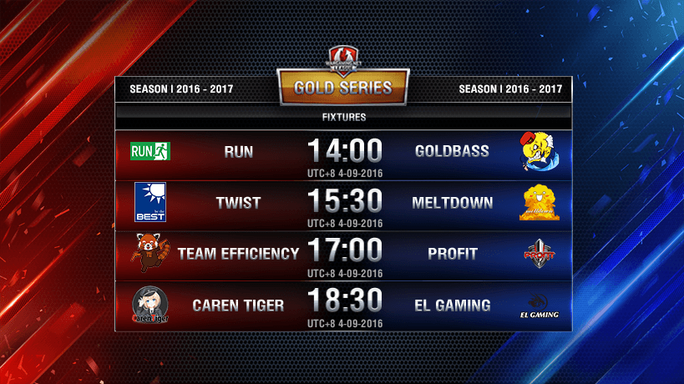 ---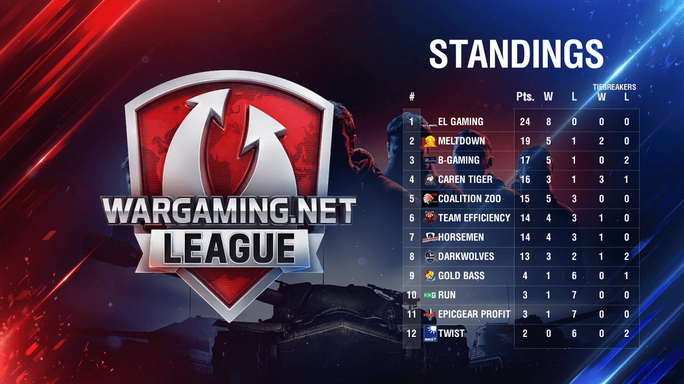 ---
---
Don't forget to follow us on Facebook, Twitter and YouTube for all the latest updates and information on the Wargaming League! For more fast-paced fun and fabulous prizes, check out the official tournament page and embark on your path to eSports glory.