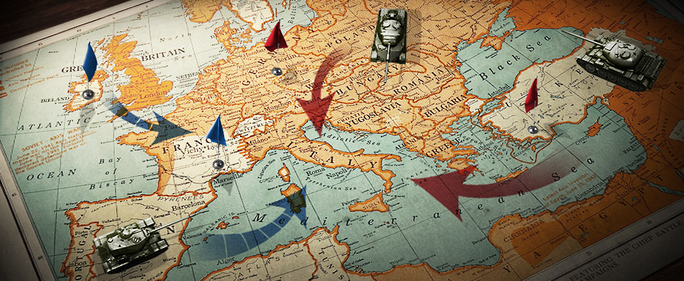 Welcome to The Game Plan! The AMX 50 B is a glass cannon if there ever was one, but in the right hands, its speed and burst damage capabilities mean it can be absolutely deadly. Caviar from Korean team DarkWolves is clearly an expert with this unique French autoloader, so if you want to have your enemies quaking in their boots whenever you approach, you won't want to miss his play-by-play guide!
---
Overview
The AMX 50B is a French Tier 10 heavy tank. With its 4-shell magazine, it can be a very powerful damage dealer in line combat. In this article, I'll be explaining how to enhance the AMX 50B's performance, together with brief explanations and video.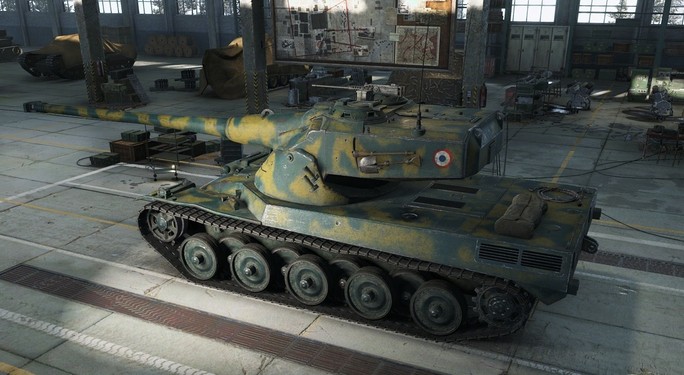 The most remarkable features of the AMX 50 B are its reliable French autoloader and high mobility. The gun, with intervals of only 2.5 seconds between shots, gives you the advantage when exchanging fire. And as the fastest heavy tank in the game, it can be the first to get into advantageous positions, or make a quick escape if necessary. The thrill of being able to ram your enemies is a bonus.
There are other Tier 10 medium/heavy tanks that use auto-loading guns like BC25t, T57H, and the new T50/51. But the AMX 50 B is a bit different from these. It needs 0.5 seconds longer between shots and 5 seconds' more reload time than its rival T57H, but has superior mobility and gun stability. It shows higher penetration and damage per clip than the T50/51 and has a lower damage per clip than the BC25t. But with advantages like 0.27-second shorter shot intervals, way faster reload, higher gun stability, and an oscillating upper turret, it's clear why this tank is great in line combat. Above all, it can equip APCR shells for 4,800 credits, which can make a huge difference.
The AMX 50 B is certainly a versatile tank – it easily covers multiple roles, playing damage-dealer or formidable support with ease. This has made it quite a popular choice both in clan wars and tournaments, and there are many players who love this tank.
But along with versatility comes ambiguity. It's not as mobile as a medium tank; its armor is weak, so it can be suicidal to confront an enemy tank one-on-one; and its low camouflage rating can sometimes be a big problem. Because of this, this tank was unpopular for a while, but to overcome its shortcomings is a challenge worth taking on indeed.
Watch the video below and read the accompanying guide to find out how!