It's going to be pure insanity on the battlefield when the March Madness takes over, and you don't want to miss out! Up to 2,000 per player is up for grabs, as well as a nice cache of Personal Reserves that only grows the more battles you win.
Sounds nutty? Recruit your craziest tank buddies and come find out!
Registration ends: 23 Mar 2019 (Sat), 12:00 UTC +8
Match date: 24 Mar 2019 (Sun)
15:00 UTC +8 (HK server)
18:00 UTC +11 (AU server)
Tournament Information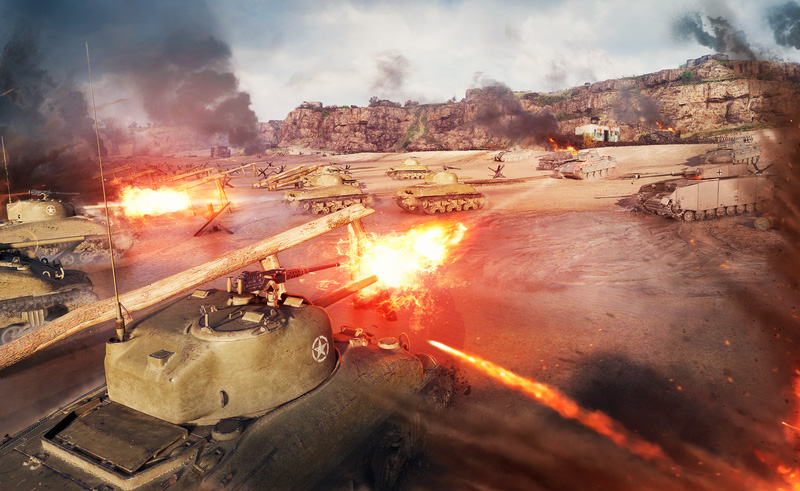 Separate versions of this tournament will be played on each server.
Tier Points: 25
Maximum Tank Tier: V
Team Roster: 5 players only (no reserves)
Game Mode:

Group Stage:

Encounter

, Round-robin BO1 (Top 1 advances)

Playoffs:

Encounter, Single Elimination BO1

Prizes (per player)

1st place:

2,000

2nd place:

1,500

3rd & 4th place:

1,000

5th

- 8th place:

500

For every battle won:

1x '+100% EXP' Personal Reserve (1 hour)
1x '+200% Crew EXP' Personal Reserve (1 hour)
1x '+300% Free EXP' Personal Reserve (1 hour)
1x '+50% Credits' Personal Reserve (1 hour)
Terms & Conditions
Expand
Please read this carefully before registration!
Rewards will only be given to players who have participated in at least 1 battle during the tournament.

Captains MUST confirm their team's lineup to validate their registration; teams that have not confirmed their lineups by the end of the registration period will not be able to participate in the tournament or receive prizes.

Prizes will be credited within 2 weeks (10 working days) of the end of the tournament.

Prizewinners who already own the reward tank will receive its equivalent value in gold instead.

Wargaming Asia may choose to terminate the contest/event or change/reassign the prize at any time without notice.

In addition, Wargaming Asia reserves the right to disqualify players who do not comply with official Wargaming rules and tournament regulations, or those who seek to abuse the mechanics of the tournament.
Collapse