Are you feeling lucky, folks? This month's Lucky Damage lottery could be your chance to own the much-coveted Type 59, so be sure to register for more tournaments to increase your chances!
The Basics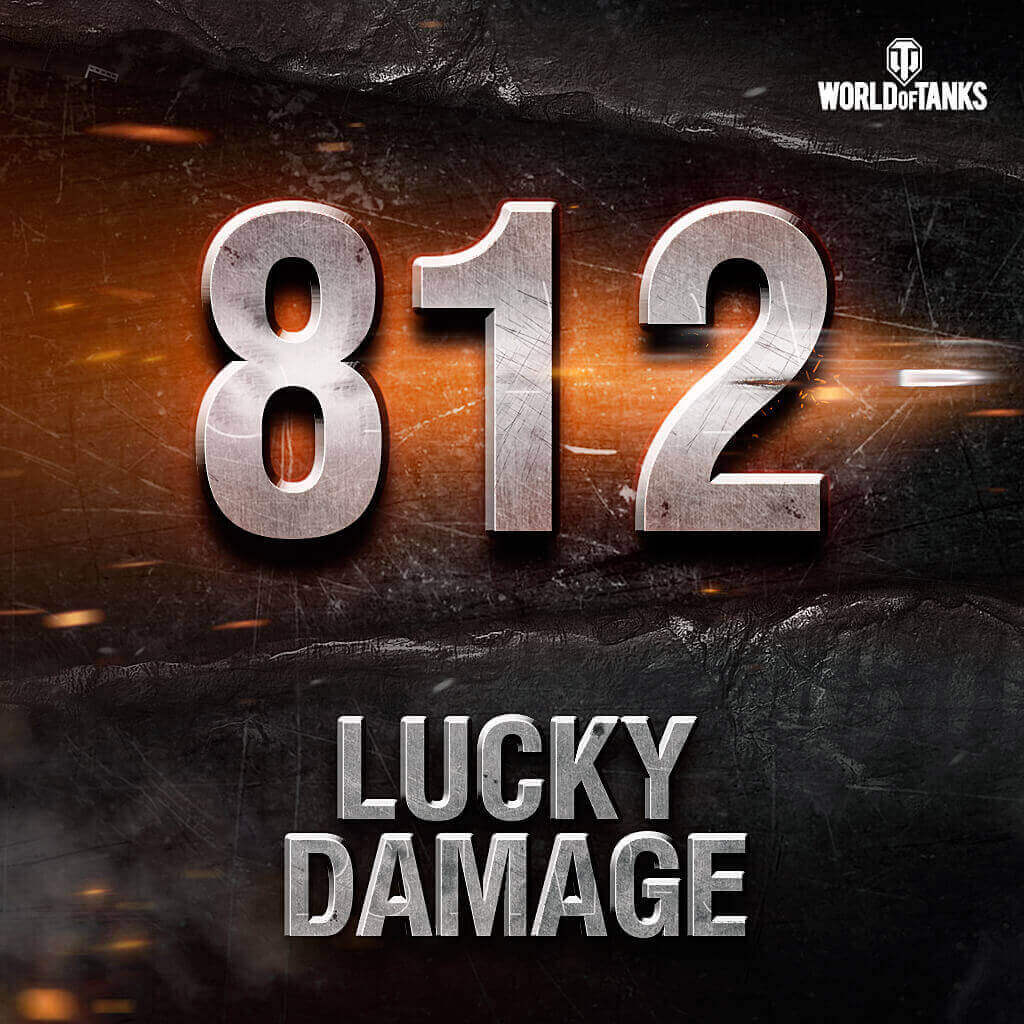 If you participate in any of our casual tournaments week (from 13th till 27 Aug 2017, 23:59 UTC +8) and manage to deal an amount of damage equal or similar to our Lucky Damage Number, you stand a chance to win one of the lottery prizes!
This means that those who join the following upcoming tournaments will be eligible to play:
King of the Hill 2017 Week #9 & 10
Crystal Warfare Series 2017 Week #9 & 10
Random battle match replays will NOT be accepted as entries, so be sure to look out for the relevant tournament announcements in the coming weeks for your chance to participate!
If you've achieved the right damage number in one of these tournaments, congratulations! Simply submit your battle result screenshot and replay from the relevant match to claim your prize.
Here's what you need to do to collect your winnings:
Take a screenshot of the battle result page where you obtained the winning number.
Upload a replay of that battle onto http://wotreplays.com
Post a reply on the forum thread with the following details (example below):
<SCREENSHOT OF BATTLE RESULT>
IGN: <YOUR IGN HERE>
Tournament Title: Crystal Warfare Series 2017 Week #X
Round: <ROUND NUMBER HERE>
Team Name: <YOUR TEAM NAME HERE>
Replay: <URL OF REPLAY HERE>

There are two ways to win the lottery; they are called the 'Straight Play' and 'Box Play' methods. Assuming a Lucky Damage Number of 812, here are some examples.
Box Play
To win a Box Play, the player's damage dealt number will only be required to feature the three digits of the Lucky Damage Number in any order. So damage dealt numbers of 812, 182, 2821, 3128 and so on would all qualify.
Box Play winners will receive 1,000 as a prize; this prize can only be claimed once per player during this event.
Note: A damage dealt number of '81', or '28' will be considered as two digits, which does not fulfil the requirement and is thus ineligible for the Box Play method.
Straight Play
To win a Straight Play, the player's damage dealt number must feature all three digits of the Lucky Damage Number in the exact same order. For example, if the Lucky Damage Number is 812, then damage dealt numbers of 812, 2812, or 3812 would all qualify.
However, as this month's Straight Play prize is especially awesome, your score will need to fulfil an additional requirement in order to win – a minimum of 3000 combined Damage Dealt & Spotting Damage, with at least 50% of that from Spotting Damage. This means that 3812 is the minimum magic number you're looking for, including 1906 Spotting Damage.
Sounds challenging? As a reward for your efforts, 5 lucky Straight Play winners will randomly be selected from all eligible entrants to receive the exclusive

VIII
Type 59 !
So what are you waiting for? Go on – get playing and get winning!