Do you feel the need… for speed? Then the AMX 13 57 (GF edition) is your new best friend! Clocking in at a zippy 61kph, this French fiend boasts a low tank profile, great view range and high base camouflage values. It's excellent for times when you want to stay off the radar, but even better when it comes to dishing out the pain (from a discreet distance, of course – it is a light tank after all). Get ready to wreak havoc with its 8-round drum – that's 720 HP of damage in roughly 7 seconds!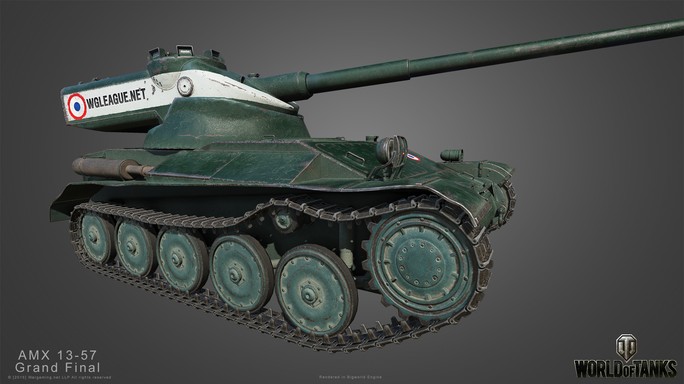 It's no wonder the AMX 13 57 GF has long been an eSports exclusive, and the choice of many of our top teams. Watch them take the battlefield by storm below:
Contest: Top Gun – The AMX 13 57 GF Edition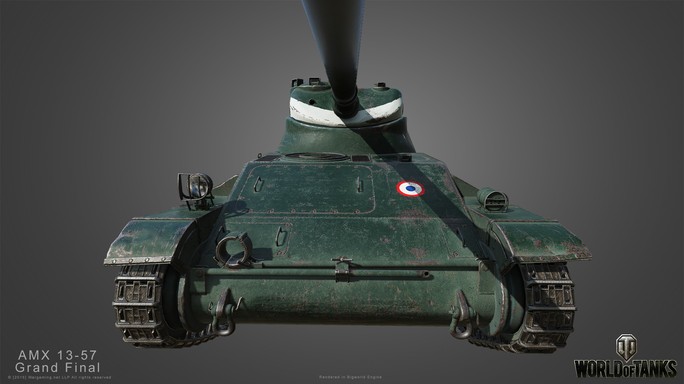 Start Date: 18th Dec 2015 10am UTC +8
End Date: 28th Dec 2015 10pm UTC +8
Think you've got what it takes to soar above the competition? Simply take your AMX 13 57 GF into battle, then submit your IGN in this thread, along with a screenshot of your battle result. The top 3 damage dealers will be rewarded as follows:
1st place: 1x Type 59 + slot
2nd place:

8,000

3rd place:

4,000
Terms & Conditions
Team-killing will NOT qualify players for the prize.
Winners will be required to provide the relevant battle replay files before claiming their prizes. Make sure you save yours!
Participants MUST have an active World of Tanks Asia account in order to receive the prize.
Players are responsible for providing the correct details in their entry; prizes will not be awarded if winners' details are incorrect.
Prizes will be credited to the winners within one month after the end of the event.
Wargaming Asia reserves the right to terminate the contest/event or change/reassign the prize at any time without notice.
Wargaming Asia may choose to disqualify players who do not comply with the applicable contest/event rules, or those who seek to abuse the mechanics of the contest/event.