Team Efficiency
PIFO
Caren Tiger
Naughty Kids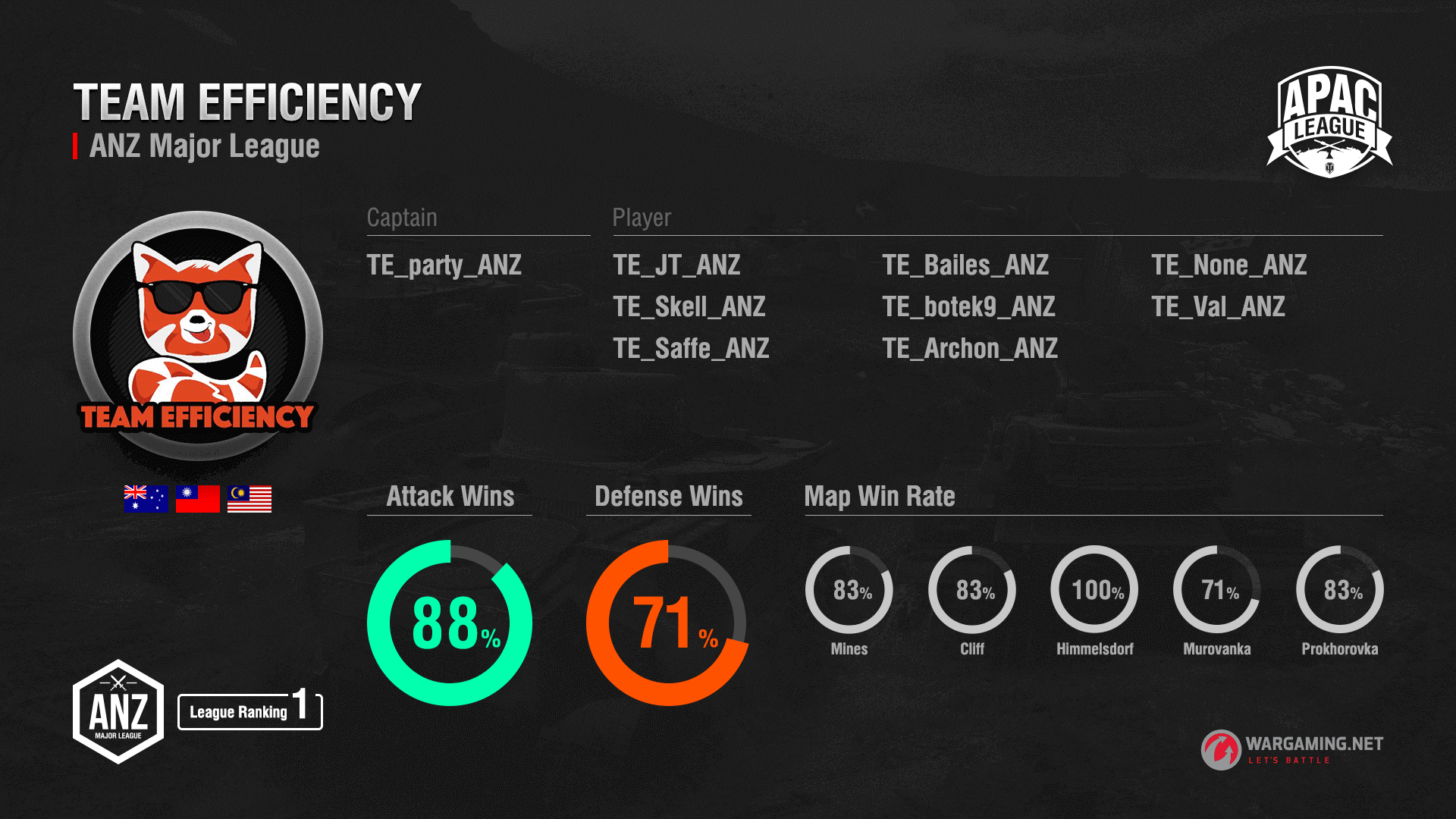 Elfishguy: The new look Team Efficiency should be one of the strongest teams in the competition, being the team with the most experience overall, and adding 3 new players who are very strong in their own right. In saying that, they did struggle to close out their match against The Janitors, which raises some questions!
Elfishguy: PIFO is an exciting team composed of very strong individuals. They don't have as much experience as some of the other teams, but have already proven to be a very strong contender by winning the SEA Major League. Keep an eye out for Livese who is deadly with the ConquerorGC and considered one of the best artillery players on the server!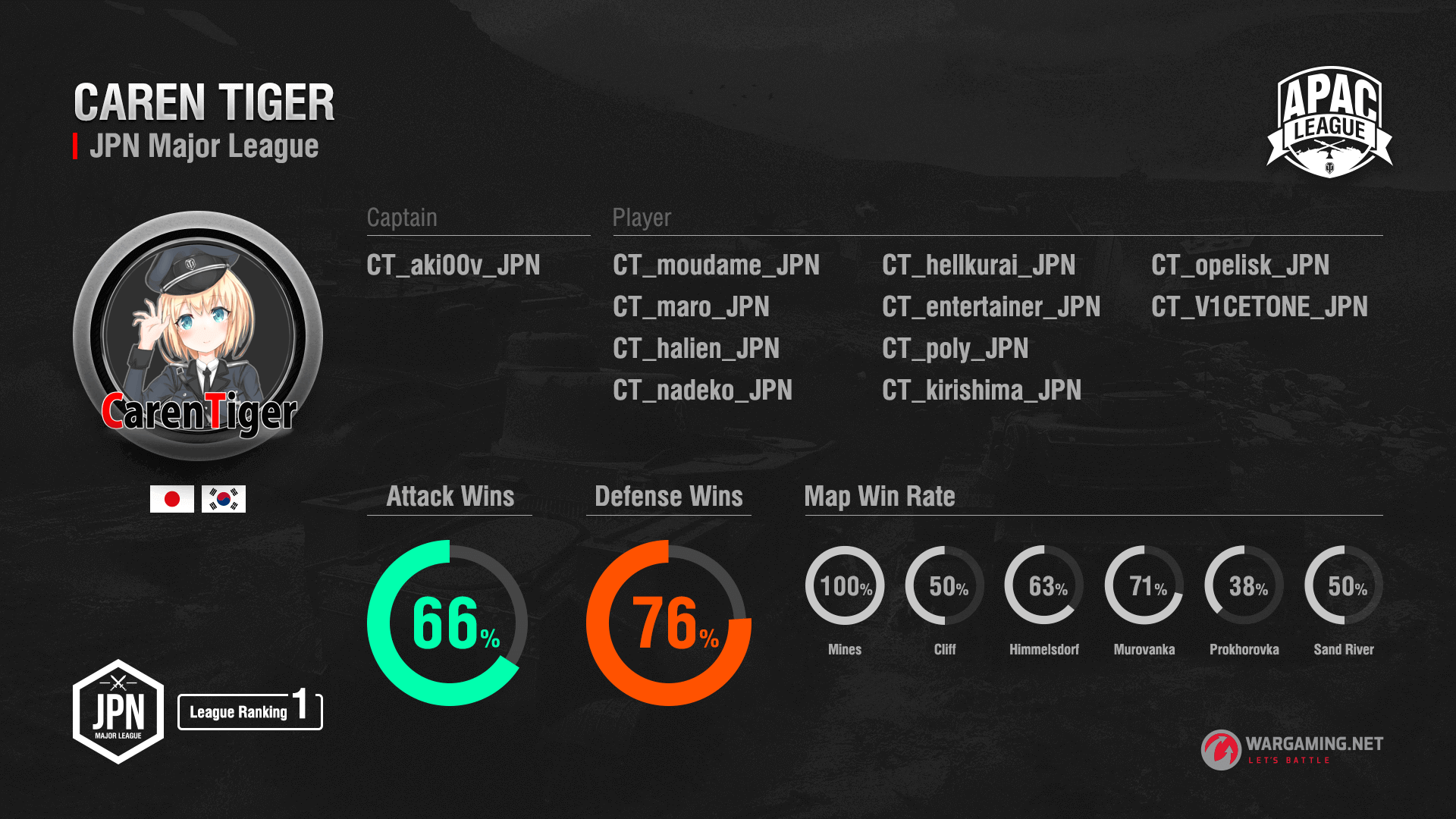 Elfishguy: Caren Tiger is another 'big name' team who competed in the WGL and has some very strong players. They've had a rougher start to the season but came good when it mattered. We'll need to see the old guard of Aki00v and Yupa stepping up for the tougher games.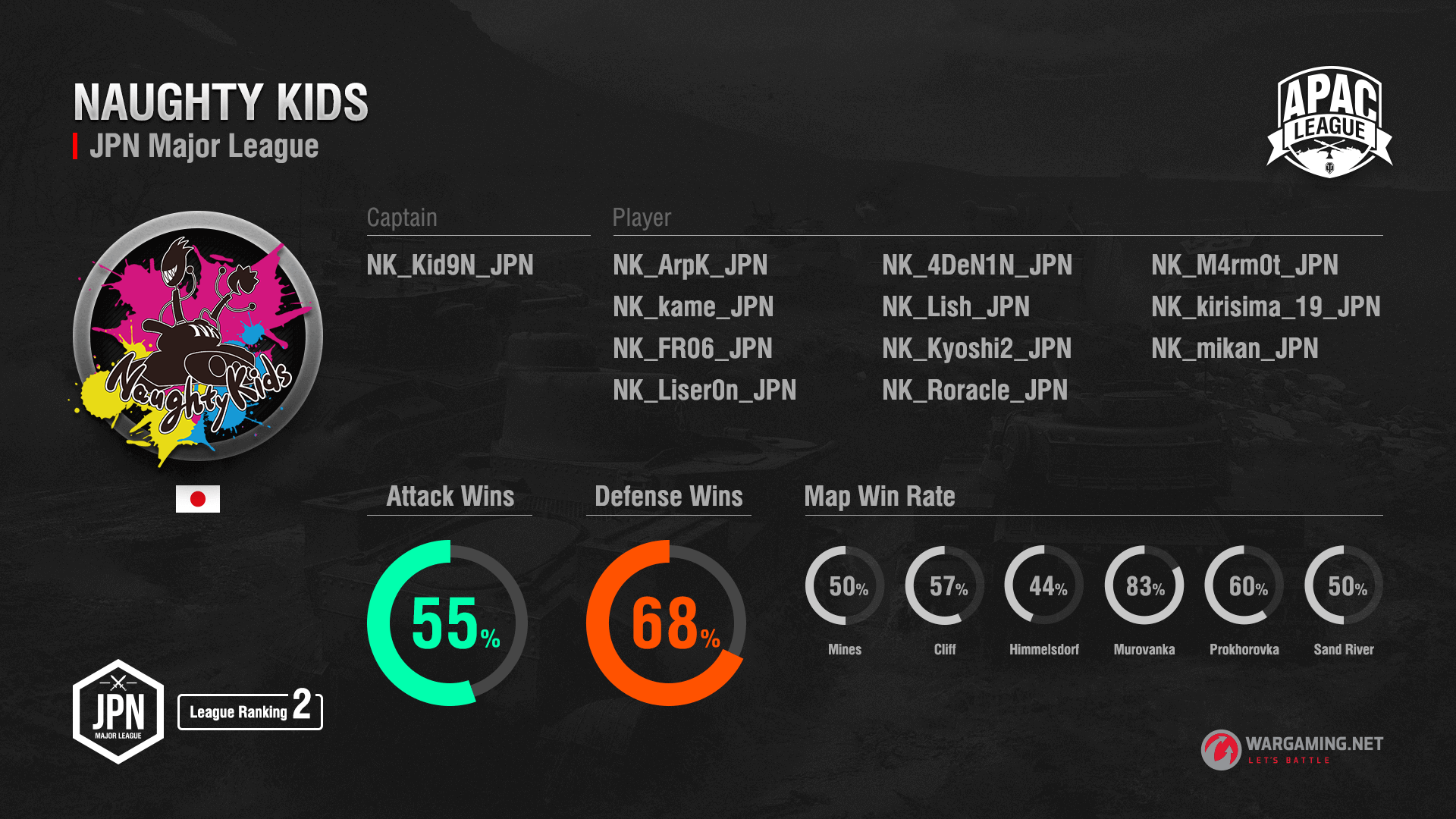 Elfishguy: Naughty Kids is a team that you might not recognise, but they have been around for a long time. They narrowly missed out on getting into the WGL in Season 2 2016-2017, losing to The Coalition Zoo 5-4. This season in the APAC League they really pushed Caren Tiger in the Japan Major League, and now look to further cause damage in the APAC Masters.