Field knowledge is one thing no top tank commander should be without, and this Season of the Armoured Persona story tournament is all set to test you on it. As the Gun Striders battle their way through their first competition, they'll encounter numerous tricky situations; attractive bonus prizes await you if you're able to determine the best way to deal with each problem!
SPECIAL PRIZE! 1 very lucky winner will randomly be chosen from among the top 8 teams each week to win a limited-release mystery Tier VIII premium tank! Collectors & tank fans, you won't want to miss this!
Sound exciting? Look out for the tournament announcements over the next few weeks to find out more, and don't forget to register so you can claim your share of prizes too!
When we last saw the Gun Striders, an unexpected visitor had just showed up at their door… with a dire warning. Who is this mysterious figure, and what will it mean for the team as they head back into the competitive arena for the first time in a long time? Stay tuned to find out!
The Story
Expand
Click here to find out more about the Armoured Persona universe!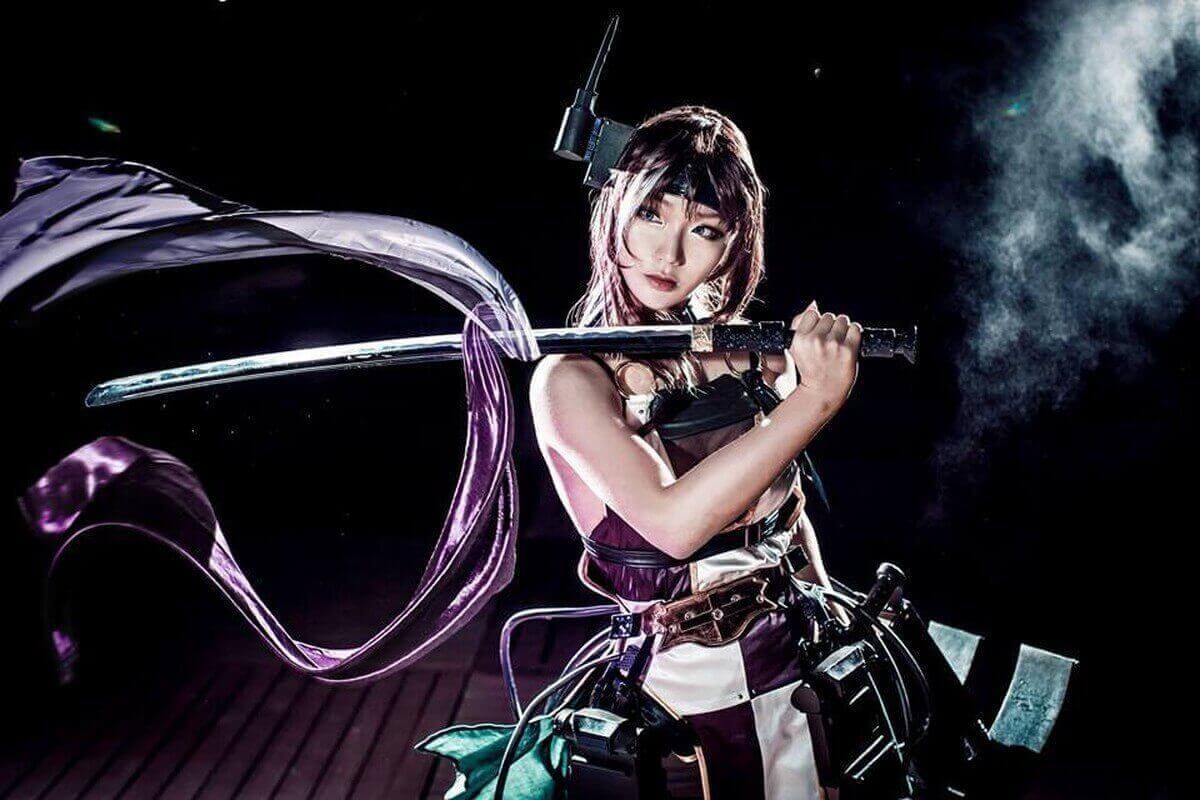 Cosplayer: Pion
Week 1: Greased Lightning
There's no mistaking that long, dark hair, or the graceful poise of the figure standing silhouetted in the doorway.

Klara (gasping): R-Rin!

Elenor: Well, well. Look who's crawled back out of the darkness.

Rin: Hello to you too, Elenor. Didn't think you'd still be hanging around here – aren't you afraid those claws of yours will get dull?

Mikhail: What are you doing here, anyway? We haven't seen you since Adam–

Rin (stiffly): I heard you guys would also be competing in the Stratford Masters tournament next week, so I just came to check out the competition.

Arlette (excitedly): What, you too?? Awesome! How tough do you think the other teams will be–

Rin (interrupting, coldly): ... I said, I'm here to check out the competition. We're not on the same side. And... (looking around the garage) I guess I could've just saved myself the trip after all.

Arlette (crestfallen): But, Rin... Weren't we...

Nikolai (shaking his head): Those days are over, kiddo. Let it go. She doesn't need us any more – she's got new friends now.
For a brief moment, Rin's face in the shadows seems... almost sad. But she turns on her heel to go, an inscrutable mask of calm firmly fixed in place once again.

Rin (over her shoulder): A word of warning, Gun Striders: Don't mention the past to anyone else. The danger is still out there, and... (biting her lip) things aren't what they seem right now.
And just like that, she's gone.
The Gun Striders are participating in their first real tournament in a long time! In their very first battle, the team will be facing a line-up of mostly heavy tanks. Should they try to play the long game, or make short work of them?

Options:

Run circles around them and do chip damage
Focus fire and eliminate them quickly

Pick the correct option and you could win: 105-octane Gasoline x 1
Collapse
The Tournament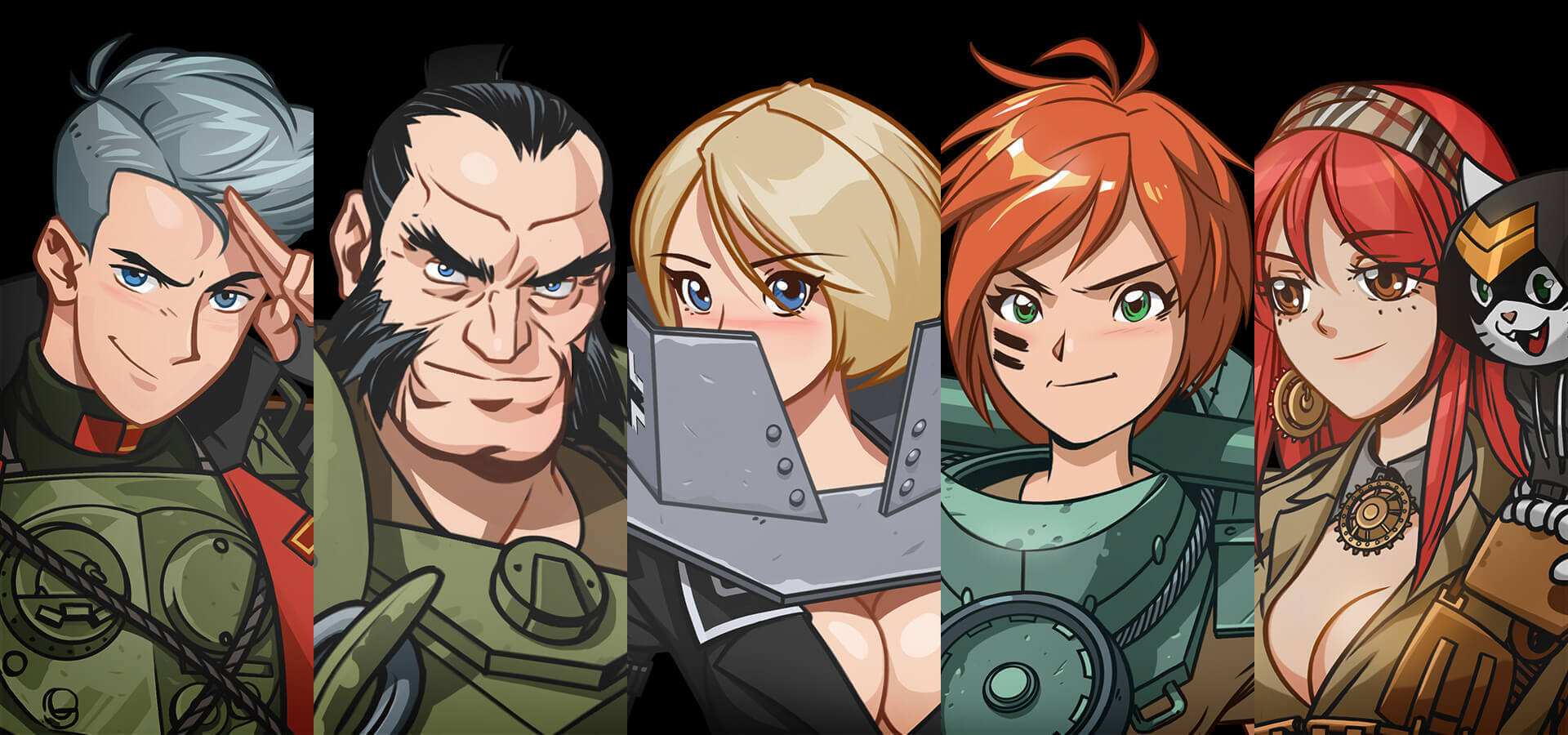 Registration ends: 5 Mar 2018, Mon, 12:00 UTC +8
Match date:
5 & 7 Mar 2018, Mon/Wed, 19:00 UTC +8
Tier Points: 41
Maximum Tank Tier: 9
Team Roster: 5 players + 1 reserve
Game Mode: Standard (Stage 1) + Attack/Defense (Stage 2)
Top Prizes (per player)

1st place:

2,000

2nd place:

1,000

3rd - 4th place:

750

5th - 8th place:

500

All teams who have chosen the correct option:

Bonus prize (see The Story section for details!)

Special Lucky Draw Prize:

Limited-release mystery Tier VIII Premium tank
Terms & Conditions
Expand
Please read this carefully before registration!
Rewards will only be given to players who have participated in at least 1 battle during the tournament.

Prizes will be credited within

2 weeks (10 working days)

of the end of the tournament.
Wargaming Asia may choose to terminate the contest/event or change/reassign the prize at any time without notice.
In addition, Wargaming Asia reserves the right to disqualify players who do not comply with official Wargaming rules and tournament regulations, or those who seek to abuse the mechanics of the tournament.
Collapse