The two CIS representatives are no stranger to the scene. On one side we have the former Grand Finals Champions Na'Vi, recent winners of the WGLRU. On the other we have team Not So Serious, who came incredibly close to taking the championship against their regional rivals (9-8 in favour of Na'Vi in one of the most thrilling matches the league has ever seen). Both teams demonstrate remarkable teamwork, practice with unparalleled dedication, and keep their steel sharp by seeking ever-tougher competition on a day to day basis. Be sure to follow their progress to the top at The Grand Finals in Warsaw on 8 and 9 April!
Interview with Na`Vi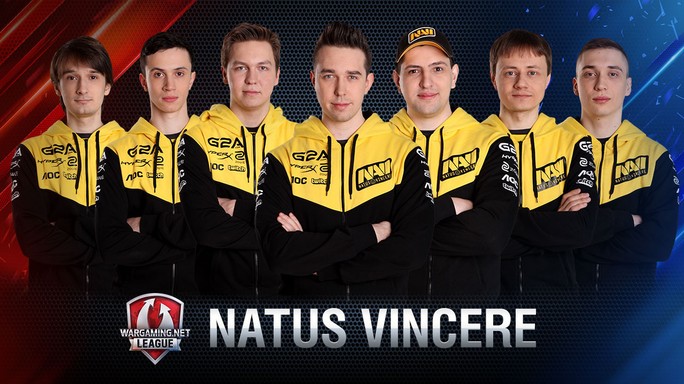 What are your expectations of the Grand Finals?
SL1DE: The expectations are high. This is the biggest World of Tanks tournament that we, unfortunately, have only once a year. It's a kind of exam, and therefore there's no room for mistakes. At the Grand Finals, every team is going to show their absolute best. We, just like any other team, are planning to perform as well as we can. And, as surprising as it may sound, we want to win!
Who is your most dangerous opponent?
Traditionally, the most dangerous teams come from the CIS and EU clusters. And of course we shouldn't forget about the unpredictable teams from China and the US. They might come up with something we've never thought of! By the way, some fans may be concerned by the fact that the current champions HellRaisers may qualify through the Wild Cards. If people think they are not as strong as they were – that would be a big mistake. I think that Na`Vi, NSS, HR and the European teams are favourites. I'm already sure that the battles in the top 6 will be on fire.
During the LAN-final (the WGLRU Season Finals) you only managed to beat NSS in a tie-breaker. What can you say about their performance this season? Did they surprise you?
In terms of the overall development of the Wargaming.net League, it's great that we have another strong and, even more importantly, stable team. But for us as a team – it's a headache. They performed great, which is obvious if you look at their results. That's why I'm sure they will be great at The Grand Finals. Yes, they are not as experienced with major tournaments as the other teams are, but even the favourites should not underestimate NSS.
Interview with Not So Serious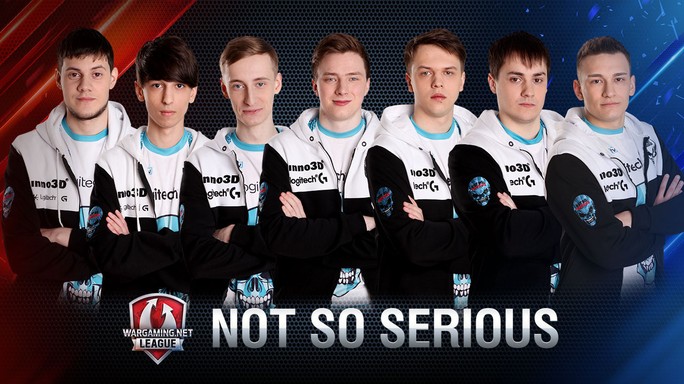 You've reached a new level this season: Both in terms of the way you play and the results. What's the main reason behind your growth?
Beizil: The team was getting better each season. Firstly, we trained a lot to get to that level. Secondly, two talented players joined us this season (Evil Granny and Beowolf), both of whom raised the bar for the team. The support we've got from WePlay and our sponsor Logitech also played its part, and helped us to concentrate on being professional players. We have a great atmosphere in the team – we all support one another.
During the LAN-final, you only lost to the more experienced Na`Vi by a single tie-breaker match. Will this experience help you during The Grand Finals in Poland?
The LAN-final was very important to the team. Even losing will positively affect our performance in Poland during The Grand Finals, as now we're angrier and more motivated than ever to be at our best during the event.
What are your expectations before The Grand Finals?
We have great expectations. We train every day and prepare to surprise our opponents. Now that the group draw is over, we can say that we've got a decent group, as well as a potential opponent for the quarter-finals. If everything goes as we've planned, it's possible we would have a chance to avenge ourselves against Na`Vi in the semi-finals.
But it's hard to predict anything, because the best teams in the world will play there. And the team who's in the best form will win.
Partners

For Gamers. By Gamers. It's more than just a tagline. It's a mission. It's what drives Razer to create products that give you the unfair advantage.

Intel expands the boundaries of technology to make the most amazing experiences possible. More information at intel.com.

Pay faster and in a more convenient way with PayPal. This is what gamers love.

SanDisk SSD Plus will upgrade your PC to victorious level. If you play mobile, SanDisk microSD Extreme is the key to success!