Tank Commanders!
Against all odds, the WG Taiwan office finally held a community event in Hong Kong! This was a really rare experience for both the WG Taiwan team and Tank Commanders from Hong Kong. Did you join us last Friday? If you did, we hope you enjoyed a great time with us; if you didn't, READ THIS RECAP NOW!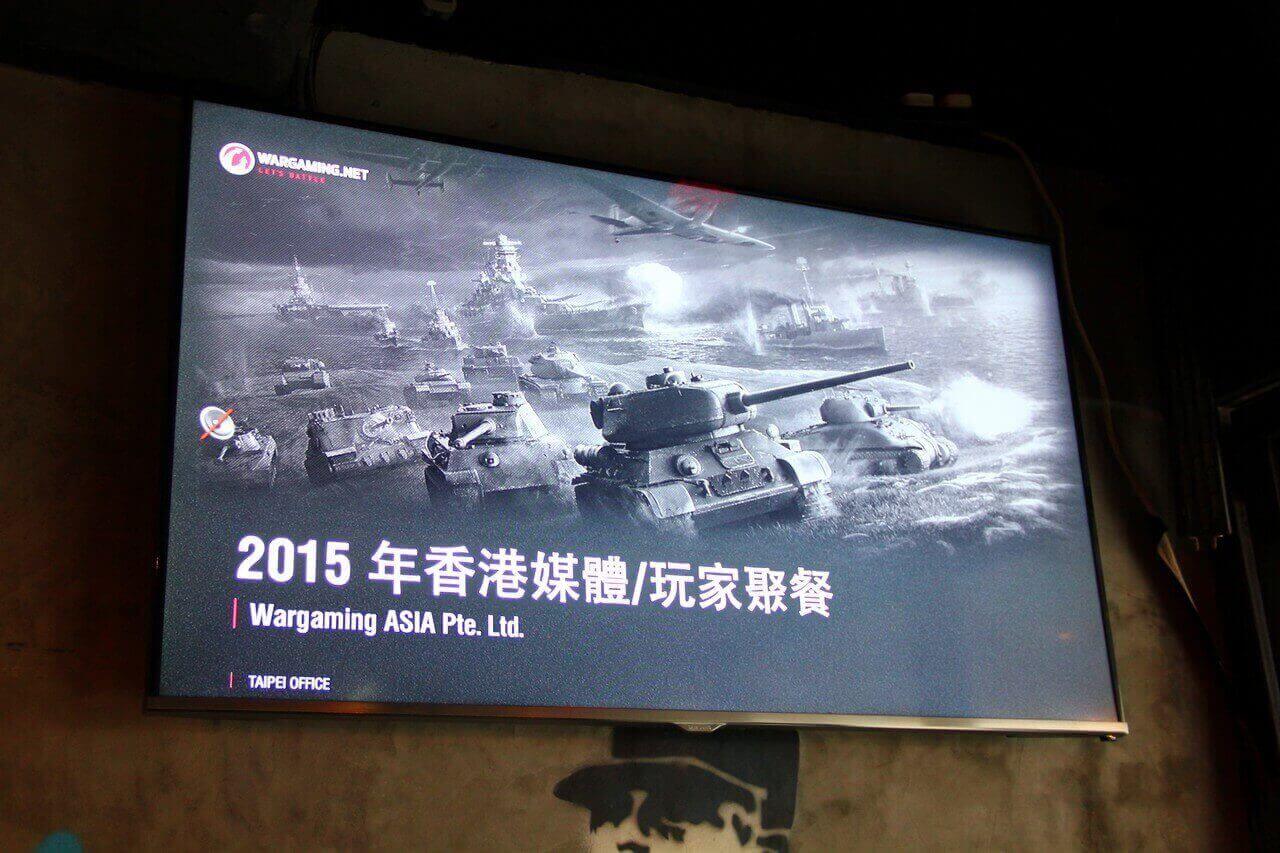 August 21 15:00: Session One
We placed high importance on the place where we held this event, because this is the first time that WG TW office held an event in Hong Kong. We decided to hold this event in the Lan Kwai Fong, a popular place in Hong Kong. We reserved the entire bar just for our lucky players.
To extend the best hospitality to our valued players and media, two sessions were held for the event. Although registrations for the first session began at 15:00, many players were already waiting patiently before registrations started - a familiar sight similar to events in Taiwan. Our event was also staffed with an elegant and sexy WG Girl to greet our players at the front door and pose for photos.
The atmosphere livened up once everyone was inside. Many players tried World of Tanks Xbox One or World of Tanks Blitz right away. After a while, the show formally started. First up was a speech from Sky, the general manager of WG TW office. "This is the first time we held a community event n Hong Kong," Sky said. "I appreciate the support for World of Tanks from our players from Hong Kong." Sky also promised that he would hold more events in Hong Kong if possible. Then, he introduced WG's titles.
After Sky's sharing, World of Tanks Xbox One and World of Tanks Blitz were demonstrated. Our community sweetheart JilsaBB hosted the demonstration along with another staff who performed the demonstration and replied to questions asked by players. Instructions on the basic controls and characteristics of the two games were explained.
While fierce and exciting battles were taking place on the big screen on the stage, the audience was enjoying a treat of delicious food and cold beers! Sky also raised the stakes - World of Tanks Blitz players onground would get 500 for ranking Top 10 for EXP earned in the battle. There was more Gold given away - players who answered JilsaBB's questions right received 300!
After the demonstration came the most anticipated programme - the lucky draw! The WG TW office staff racked their brains over the lucky draw prizes. Besides mini Lego tanks and T-shirts, we also provided World of Tanks mouse pads and the rarely seen Wargaming shot glasses with a bottle opener! During the lucky draw, player entries were drawn by our WG Girl, winners were awarded right away. Due to enthusiastic response from players, Sky decided to award an additional total of 10 players with 300 each.

August 21 18:00: Session Two
Session Two was held right after the end of the first session. It was a Friday evening and we were pumped to party it out with more players! During registrations, players showed their QR codes and got some premiums including bonus cards with the Tiger(P) picture, paper tapes with logos of WG and our titles, World of Tanks lens cleaning cloth and lucky draw tickets.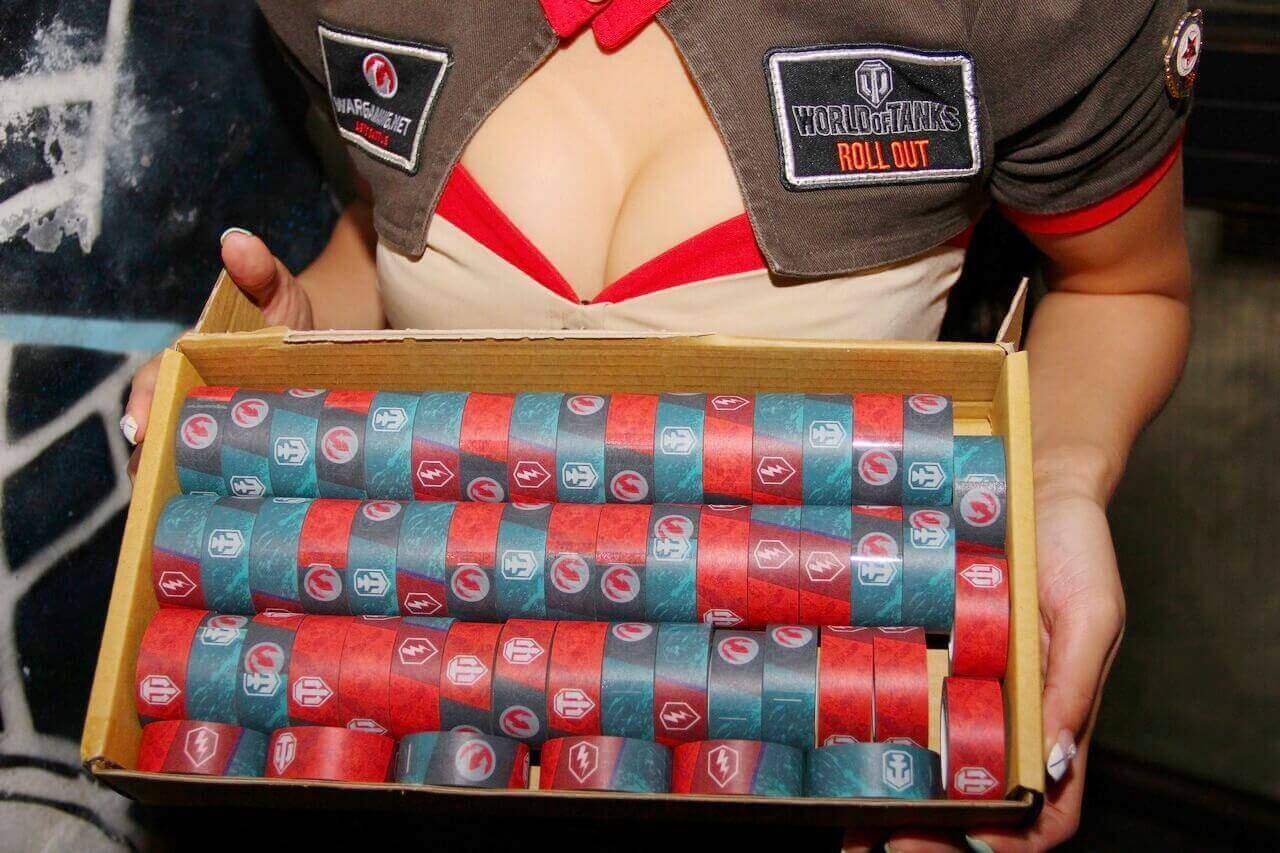 After entry, many players gathered in front of the Xbox One kiosk and tried out World of Tanks Xbox One, which was released not more than a month ago. They got to enjoy the updated special effects which are not available on the 360 edition. Over a round of good food and booze, players tried World of Tanks Blitz. We couldn't think of anything more awesome than a good evening with a free flow of booze, good food, good company, and games.

The folks at Session Two got the same demonstration of World of Tanks Xbox One and World of Tanks Blitz from JilsaBB and WG staff. And also the same challenge to answer bonus Q&A questions correctly for 300. Lots of players earned their Gold! JilsaBB announced that players would get 500 if they won a battle on Xbox, but it was a pity that no one won the game.
As the event neared its end, the anticipated lucky draw came last. JilsaBB and the WG Girl drew out the entries of lucky players, and of course, 10 players who would win 300 each. Finally, everyone in the house took a group shot for the memories!
We'd like to say a big thank you to all our Tank Commanders in Hong Kong who came to our event! Please visit our official website regularly for fresh information. See you next time in Hong Kong!